BFA in Design, Visual Communication Design (Graphic Design)
---

Shape the information people see, use, and experience. 
The field of Visual Communication Design, also known as Graphic Design, empowers students to utilize their creative flair, evidence-based design principles, and technical proficiency to craft compelling visual solutions that effectively elucidate, entertain, and inspire audiences.
Visual communication permeates every aspect of our surroundings, whether it's the bustling city streets or peaceful park trails. It surrounds us, presenting ideas, providing instructions, influencing choices, and narrating stories. At KU, the Visual Communication Design program encourages students to question conventional approaches and concepts by fostering creative exploration, hands-on inquiry, and systematic design research.
We equip our students to excel as graphic designers, UX/UI developers, marketing creatives, and versatile communicators across various disciplines. Through our program, they become innovative practitioners and socially-engaged leaders, ready to thrive in the ever-evolving professional landscape.
Curriculum
Imagination, inquiry, craft, and collaboration animate our rigorous studio environment.  
Through a sequenced progression of studio projects, coursework, and career-focused experiences, you will expand your capabilities as a designer and gain critical insights into how to develop effective, accessible, and inclusive solutions for diverse audiences and consumers.  
Upon graduation, you will have expert-level skills in analyzing communication problems and inventing beautiful and appropriate solutions that respond to human needs and improve the quality of business, government, and everyday life.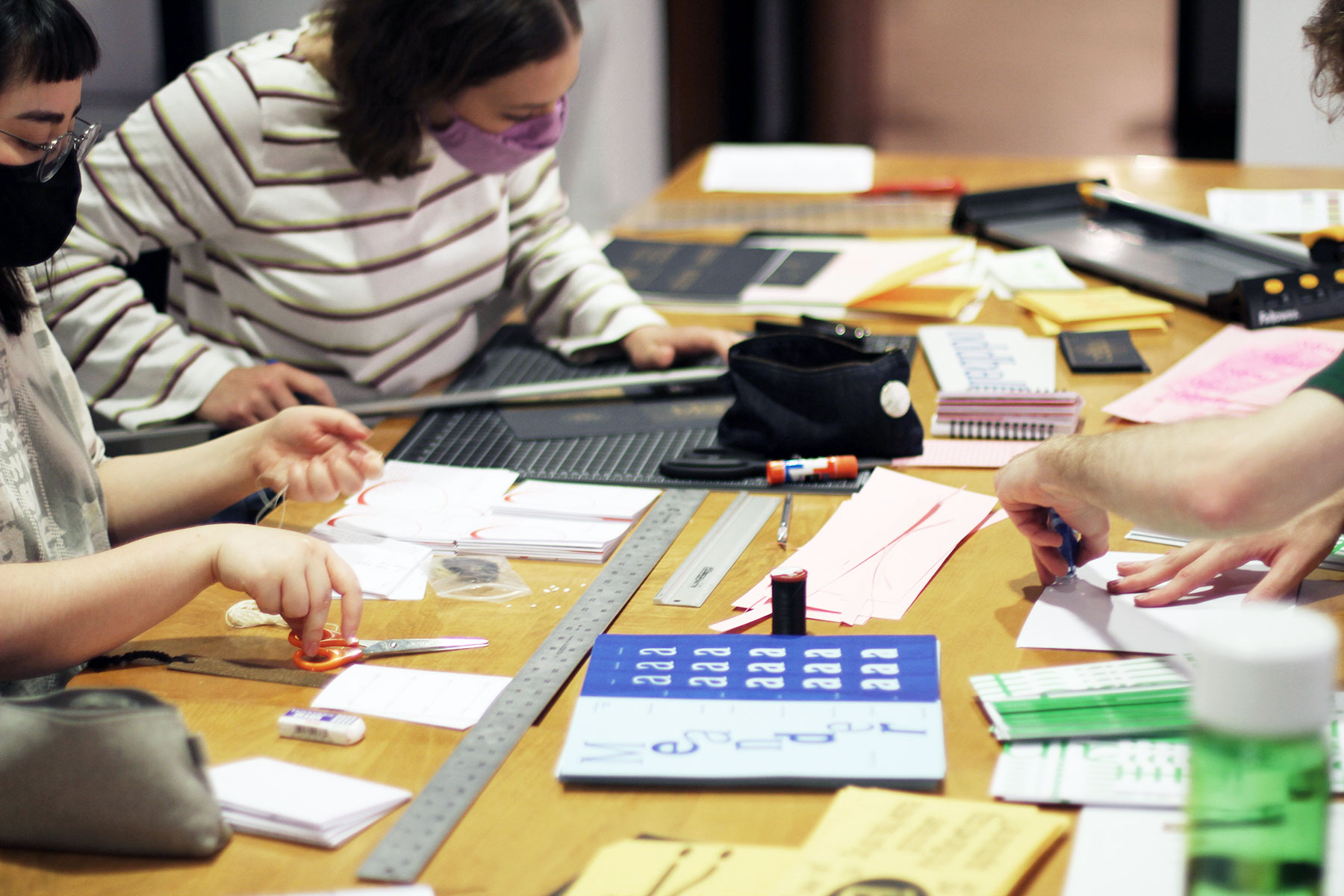 Facilities and Resources
VisCom's studio spaces, maker spaces, and labs provide the all the space, tools, and experiences needed to become the designer you aspire to be. Students have access to a wide range of tools to explore the relationship between conceptual inquiry and practical problem solving. From letterpresses and hand tools to laser cutters and virtual reality equipment, the opportunities to expand skillset through hands-on discovery is built into the learning experience.
Virtual and augmented reality labs allow students to learn how to develop immersive visual experiences. 
Bookmaking, print, and finishing labs allow students to create 2D and 3D creative projects, books, posters, and more. 
Photography facilities are equipped with an extensive variety of professional-grade cameras, studio lighting, and sound equipment.  
Digital fabrication labs include CNC routers, laser cutters, robotics, and other machine-driven tools.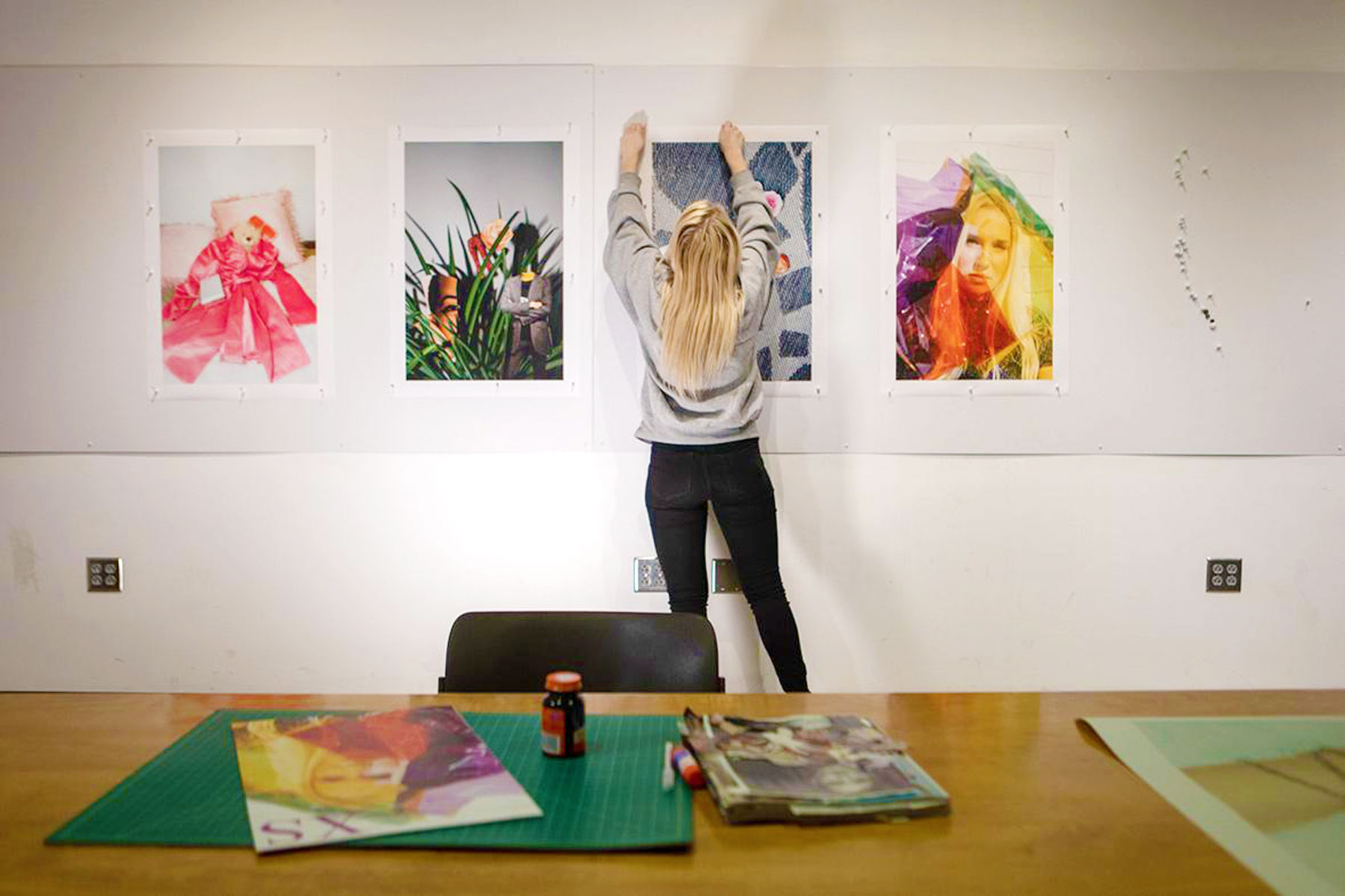 Careers
Career options for visual communication designers are expansive.
Our graduates work in mobile and web UX/UI design, branding, fashion, advertising, corporate marketing, publishing, packaging design, exhibition and environmental design, motion graphics, and more.  
Our network of alumni spans the globe with KU graduates working in and leading large companies, boutique agencies, and independent practices.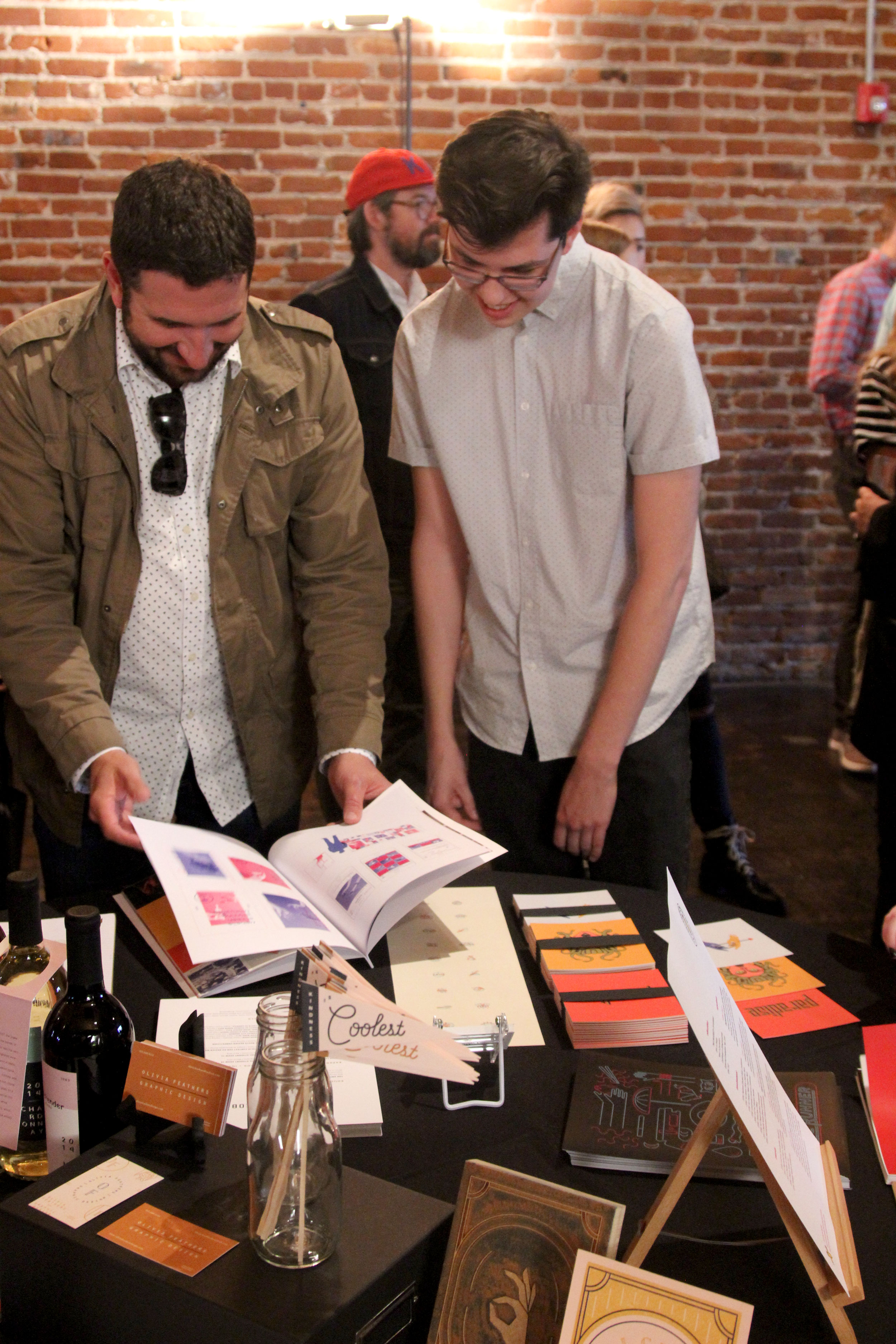 Internship Spotlight
Bhroovi Gupta wasn't content with keeping her design talents confined to the classroom. Through her internship at renowned Kansas City firm Whiskey Design, the VisCom student's formidable future in the field has taken shape.