2022 Architecture Student Portfolio Awards
Since September 2021, the Architecture Department has led a portfolio review process for our 3rd and 4th year M.Arch Students. Our goal for this initiative is to 1) build a culture of support for our students as they develop their folios, 2) increase faculty conversations around what we are collectively teaching, and 3) connect our students with alumni and practicing architects through the folio review process. Through this collective effort, we have identified over 100 folio-finalists and of those, our external reviewers recognized 24 folios as exemplary.
Reviewers
Many thanks to the faculty, final-year students and alumni that have rallied around our young students with their generous gift of time and experience! 
Todd Achelpohl, Alejandro Aptilon, CJ Armstrong, Barry Ballinger, Hui Cai, Jae Chang, Joe Colistra, Sarah Craig, Gregory Crichlow, Shannon Criss, Christi Dietze, Nils Gore, Steve Harrington, Dylan Kennedy, Chad Kraus, Celine Khashram, Sienna Leon, Marie-Alice L'Heureux, Bret Majarocon, Darius Mathis, Halle Maroney, Noah Mercer, Aaron Michalicek, Andrew Moddrell, Bushra Nayeem, Erin Ott, Steve Padget, Anne Patterson, Caleb Schnurbusch, Kapila Silva, Kent Spreckelmeyer, Isaac Taylor, Keith Van de Riet, Emma Vandewater and Frank Zilm.
ACI Boland Architects:Wilson Meeks; Arc S: Steve Chucovich; BNIM: Steve McDowell, Jeremy Knoll, Ryan McCabe, Matthew Kella, William Trakas, Beena Ramaswami; Bopp Architecture: Dustin Bopp; BRR Architecture: Jon Gripka, Sarina Shanks, Maria Blanco, Zach Sumada, Leah Edson, Mariah Meyer; Burns & McDonnell: Leigha Sledge, Bailey Barnhart, Halina Pinkston, Dylan Baile; CannonDesign: Amy Phillips, Arjun Bhat; Davis Partnership Architects: Peter Carlson; DRAW Architecture: Dominique Davison, Madison Irwin, Prajakta Thipsay, Graham Still; GastingerWalker&: Kevin Harden, Kevin Wineinger, Kylie Dixon; Gensler:  David Broz, Janet Ristuccia, Adamo Gumowski, Justin Cratty, Gretchen Kelly, Ron Turner; GFF Architects: Duncan Fulton, Mariah Trevizo, Tyler Cini, Blake Thames, Idaliza Camacho, Brian Kupper, Jim West, Jeremy Roehr, Deniz Soydan, Alix Rios, Mia Ovcina, Yasmin Al-Jafari, Jacob Thibodeaux, Jon Rollins, Blkae Thames, Josh Frederick, Zach McLain, Jason Fedors, Tuesdie Alonso, Carson Guy, Maxine Kraft, Gabrielle Daran, Danielle Eke, Kippp Schecht, Jake Chavez, Ross Charba; Gould Evans: Michelle Barrett, Tabitha Darko, Jay Holley, Matt Nugent, Matt Pauly, Jay Campbell, Robert Riccardi, Marianne Remboldt, Damon Baltuska, Nick Baumgarten, Brandon Kent, Tonie Barnett; HDR:Tom Trenolone; Helix Architecture: Bryan Gross; HNTB: Tim Cahill; Hoefer Welker: Kelly Whitney; HOK, Kansas City: Nicole Mater, Renee Petty, Lydia Myers, Claire Campbell, Ashley Dudek, Mekala Zadrozinski; HOK, St. Louis: Jonathan Wirth, Andrew Zell; Hoxie Collective: Christina Hoxie; KU: Tom Waechter; Lighting Design Alliance: Kelly Jones; LK Architecture: Dave Hoffman; Mahlum: Henry Lennon; Mitchell Wall Architecture & Design: Thomas Wall; NSPJ: Lane Edson; Odimo: Amy Slattery, Ashley Perrin; Olson Kundig: Hart Sanders, Brandon Crain, Justin Dennis; OZ Architecture: Chris Vandall, Becky Stone; PGAV Architects: Patt Duff, Andrew Krivanek; Populous: Alex Ogata, Ben Naudet, Bill Bourne, Colleen Cassidy, Adam Paulitsch, Hugo Cabrera, Zach Allee, Emma Castro, Kylie Miller; SABA Architects: Phil Duff; Smith Group: Mecayla Cobb; Simons Young + Associates: Schuyler Clogston; Slaggie Architects: Phil Dougherty, Scott Slaggie; The Lawrence Group: David Ohlemeyer; TK Architects International: Michael Cummings
Finalists
Leo Aguilar-Behsman, Nadia Al-Ani, Emily Almloff, Lily Altenhofen, Lindsey Armstrong, Cora Blackford, Harleigh Brandon, Jackson Bontty, Sarah Boyle, Jenna Bracaglia, Elizabeth Calvert, Sam Cohen, Kimberly Coulon, Danny Derouin, Valerie Flores, Liz Fraka, Abby Frankenreiter, Bridget Gerstner, Kyle Gilboy, Jodi Gore, Alec Hendrix, Zack Hoferer, Abby Icenhower, Seth Kennedy, Milena Laera, Alex Lamoureux, Laura Land, Simba Mahuku, Lauren Maloney, Mikala Liley, True Love, Quinn Manring, Alexis Martin, Britney Martinez, Arianna McCue, Molly Mistler, Ethan Overland, Brooks Quinby, Maddie Parr, Erica Pham, Sam Phillips, Cooper Plaster, Garrett Powers, Ashlyn Reece, Alvaro Rojas, Marcus Ross, Annie Rouse, Madison Schaefer, Graylon Sestak, Morgan Siemers, Abraham Simon, Madison Smith and Liz Stone
Natalia Acosta, Dakoda Ash, Dariely Avila-Castellanos, Bryan Bencomo, Domitille Bey, Alexa Balkema, Lauren Black, Madeline Bradley, Camden Broddle, Aubrey Clark, Zachary Earley, Austin Eikermann, Olivia Erickson, Bridgett Espino, Eliott Freeman, Austin Gelsomino, Sam Haney, Jack Heller, Cade, Horsman, Christian Hunn, Lydia Juengling, Madison Karlin, Holden Knudsen, Tyler Koory, Selma Laamarti, Nolan Lodholz, Emily Low, Piero Martinez, Jeffrey McBee, Bea McGuire, Madisyn Mellema, Katrina Mills, Ana Muhlen, Ryan Nguyen, Santiago Patino, Rosalie Patrick, Julia Peterson, Rapheal Prevot, Elizabeth Putnam, Jake Rajewski, Julianna Ribble, Storm Rynard, Maggie Schutte, Eligah Thomas, Rachel Vitt, Sloan Walters and Ethan Witt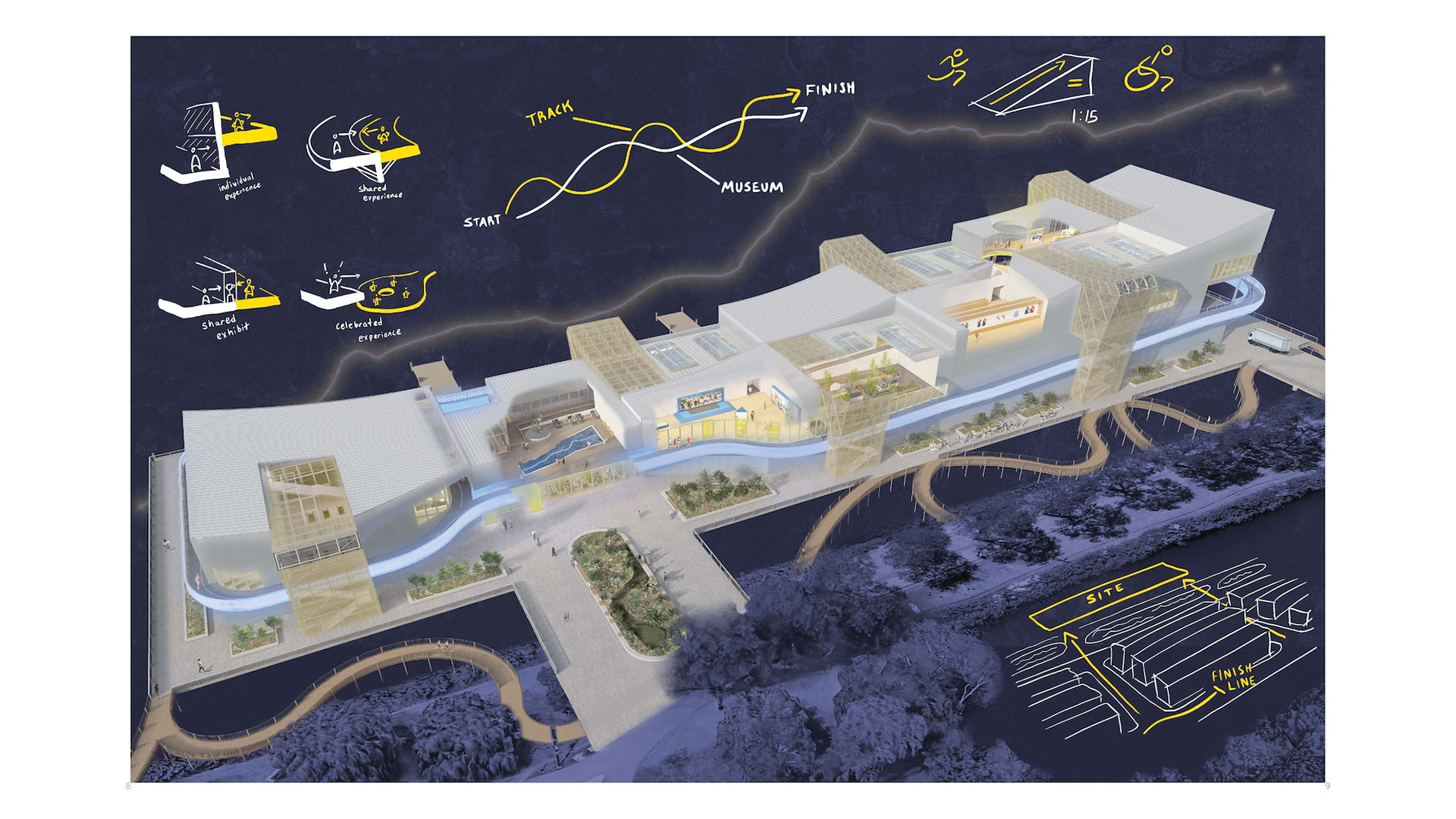 Jackson Bontty
"Jackson Bontty's work is stellar, and portfolio came together nicely."

"The overall representation was strong and his layout and composition of the spreads was easy on the eye."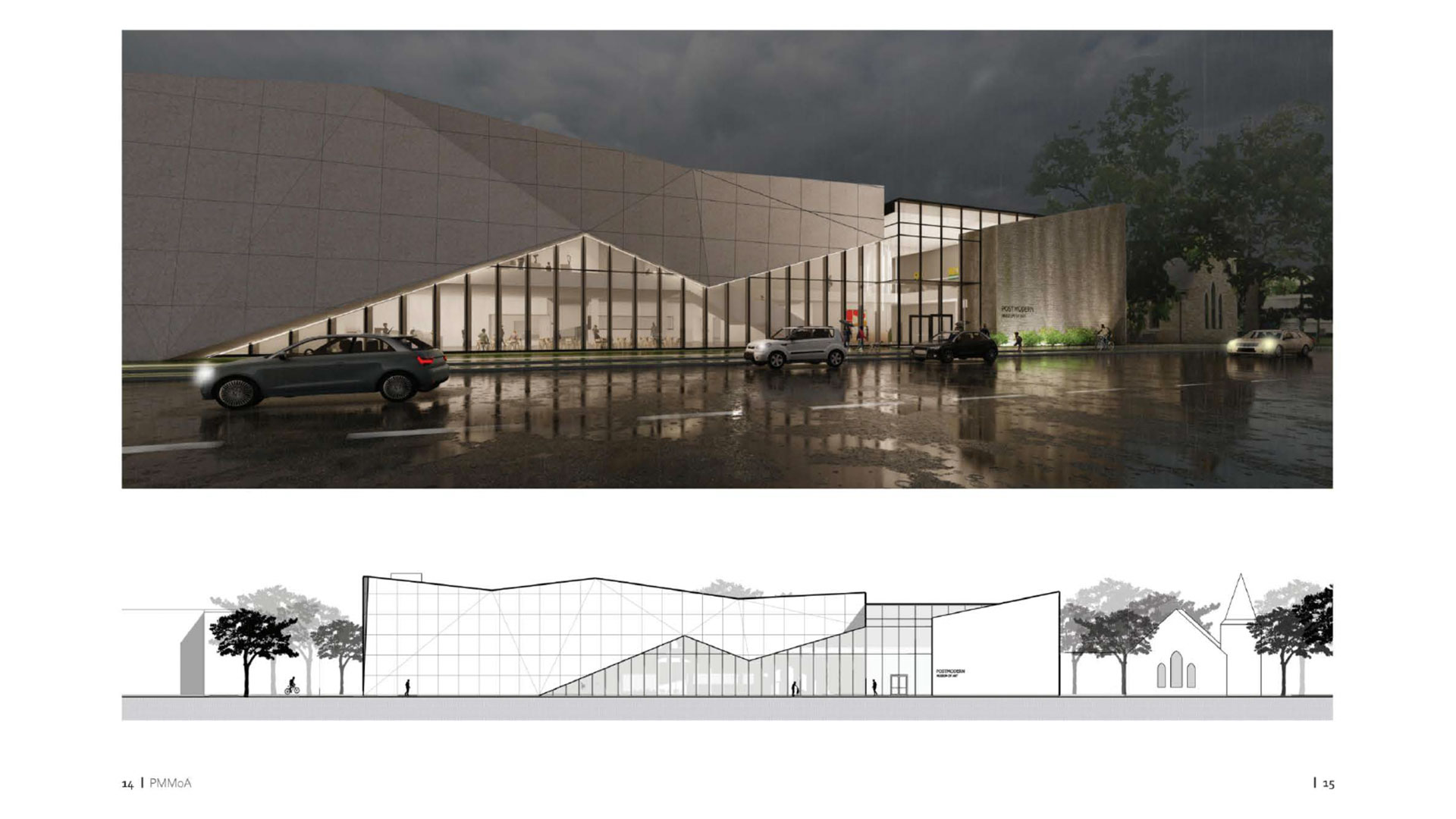 Jenna Bracaglia
"She was able to tell her story and process through well thought about diagrams using a variety of color, sketching, modeling."

"Her renderings for the post modern project are very sharp. Each project shows different skillsets."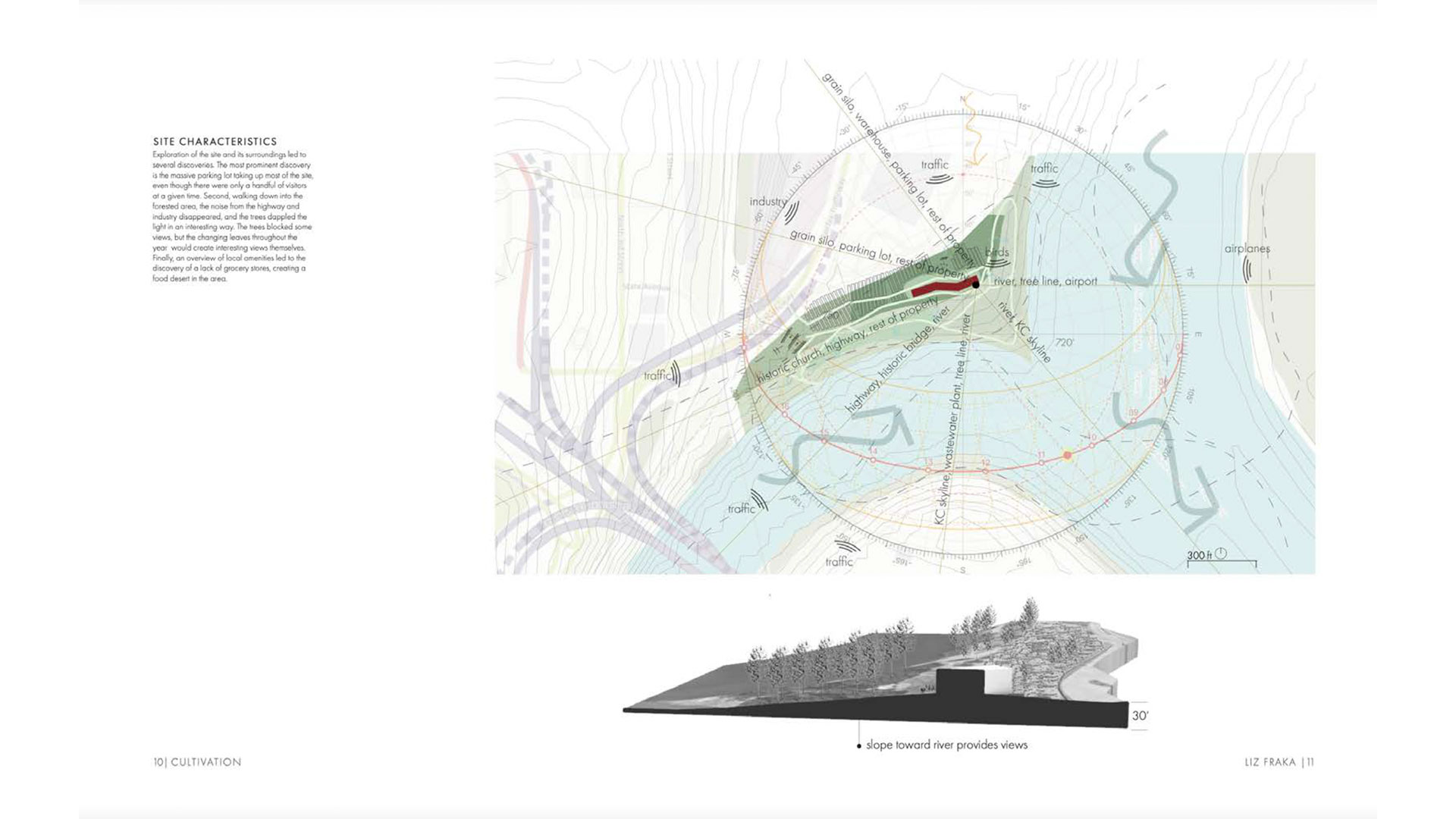 Liz Fraka
"Love the inclusion of diagrams/sketches/models to show the process."

"There is a wide range of projects shown from design build projects to studio projects."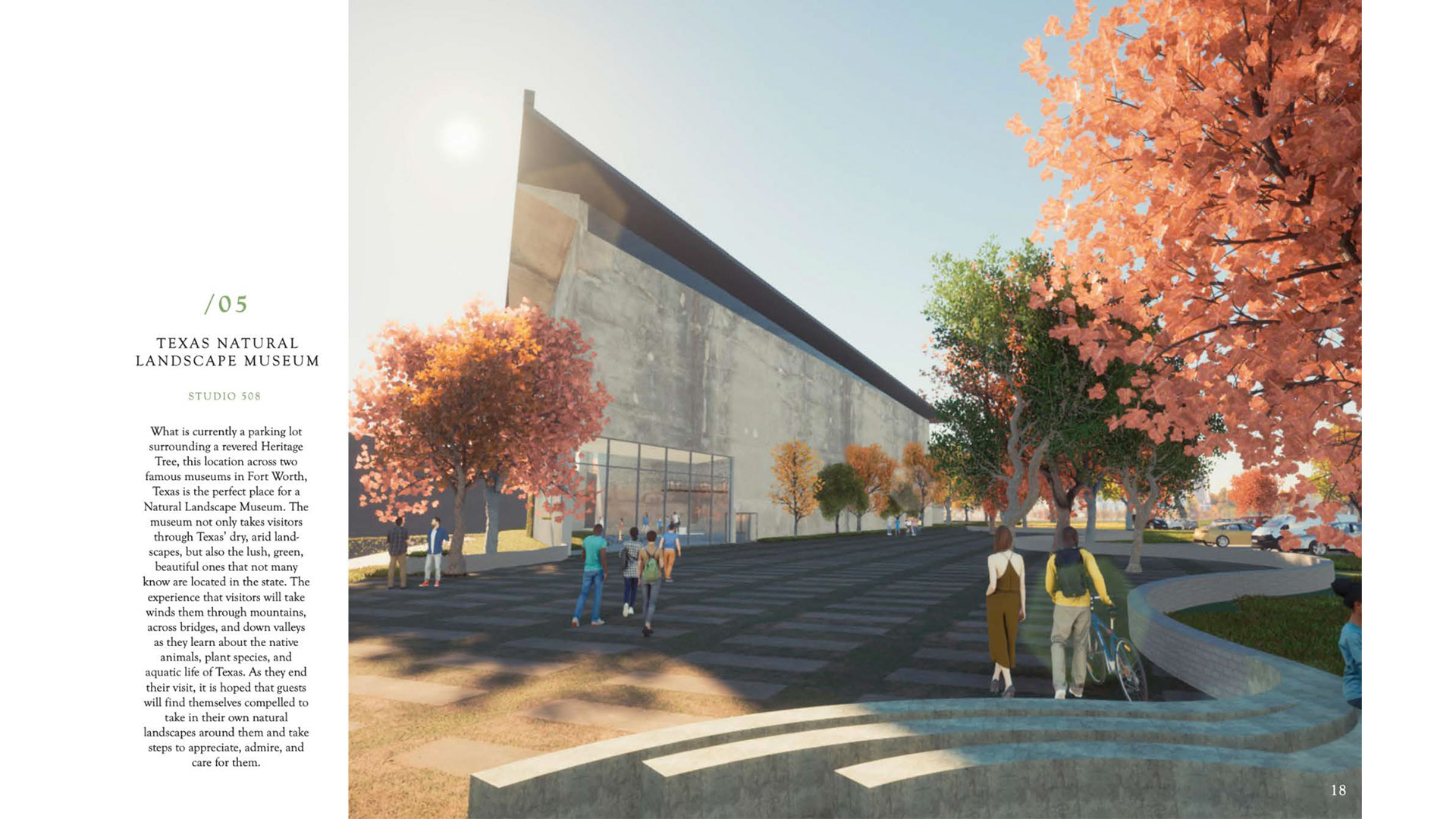 Abby Frankenreiter
"There was a good breadth of projects including diagrams and finished renderings."

"Her thought process got a bit more complex and I appreciate the model pics."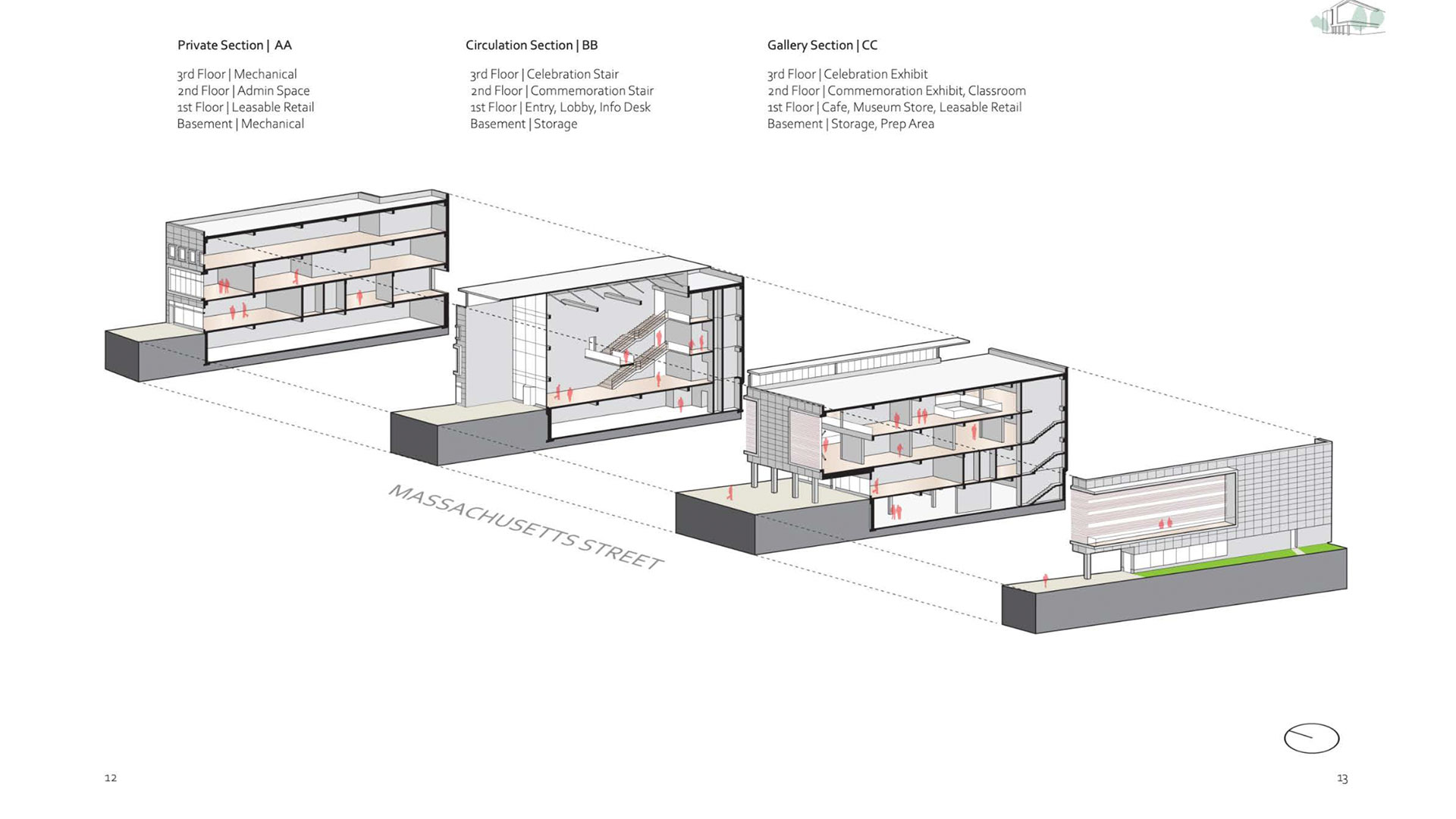 Kyle Gilboy
"His site breakdowns, concept diagrams, axon perspective/sections, etc. All of it is really working for me and helping for me as a viewer to easily understand his work."

"The more analytical/line work drawings are really effective."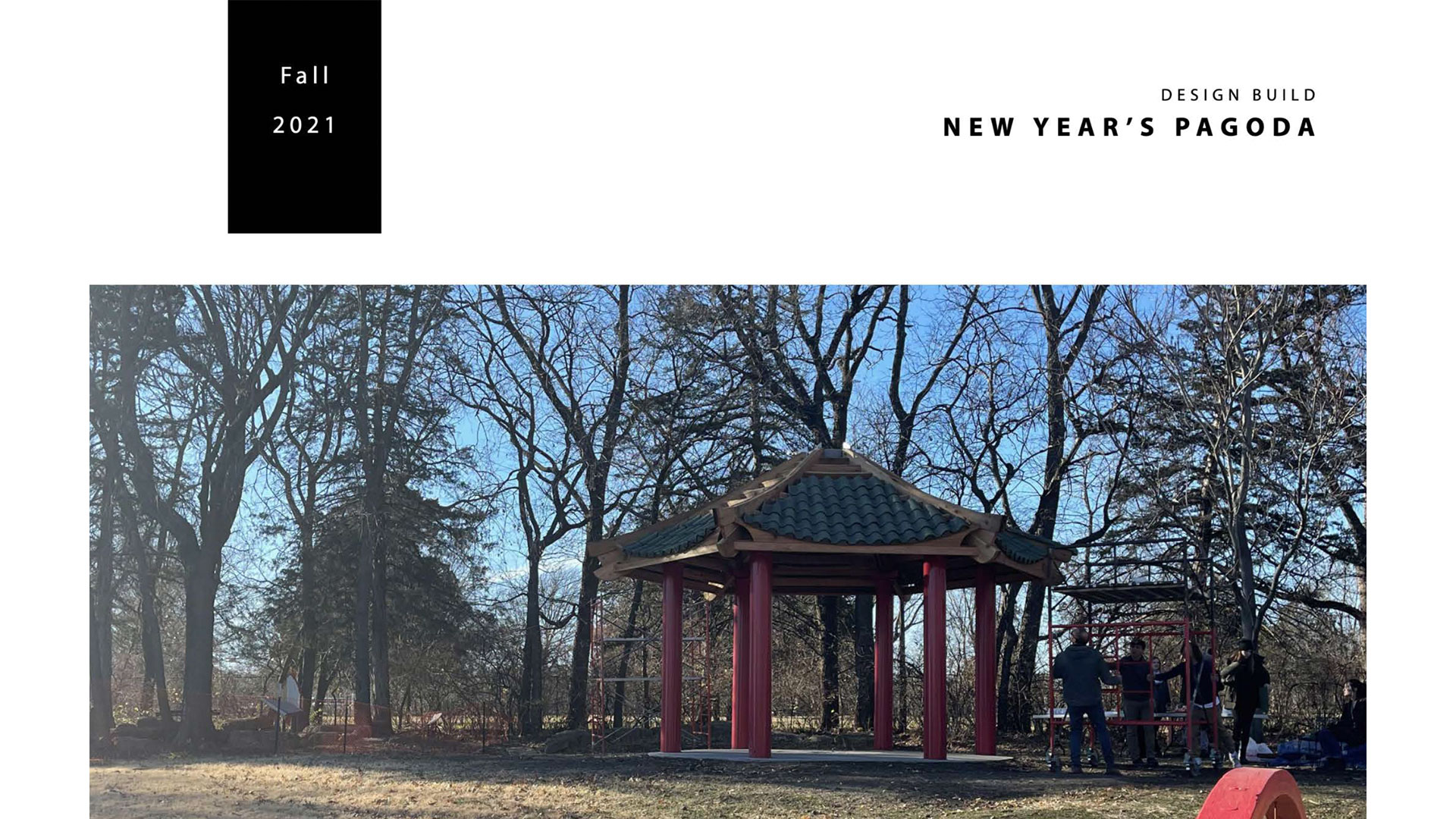 Milena Laera
"Milena Laera's stood out in terms of portfolio design."

"The rules she's set up for portfolio design should translate very nicely to communicate that to prospective employers."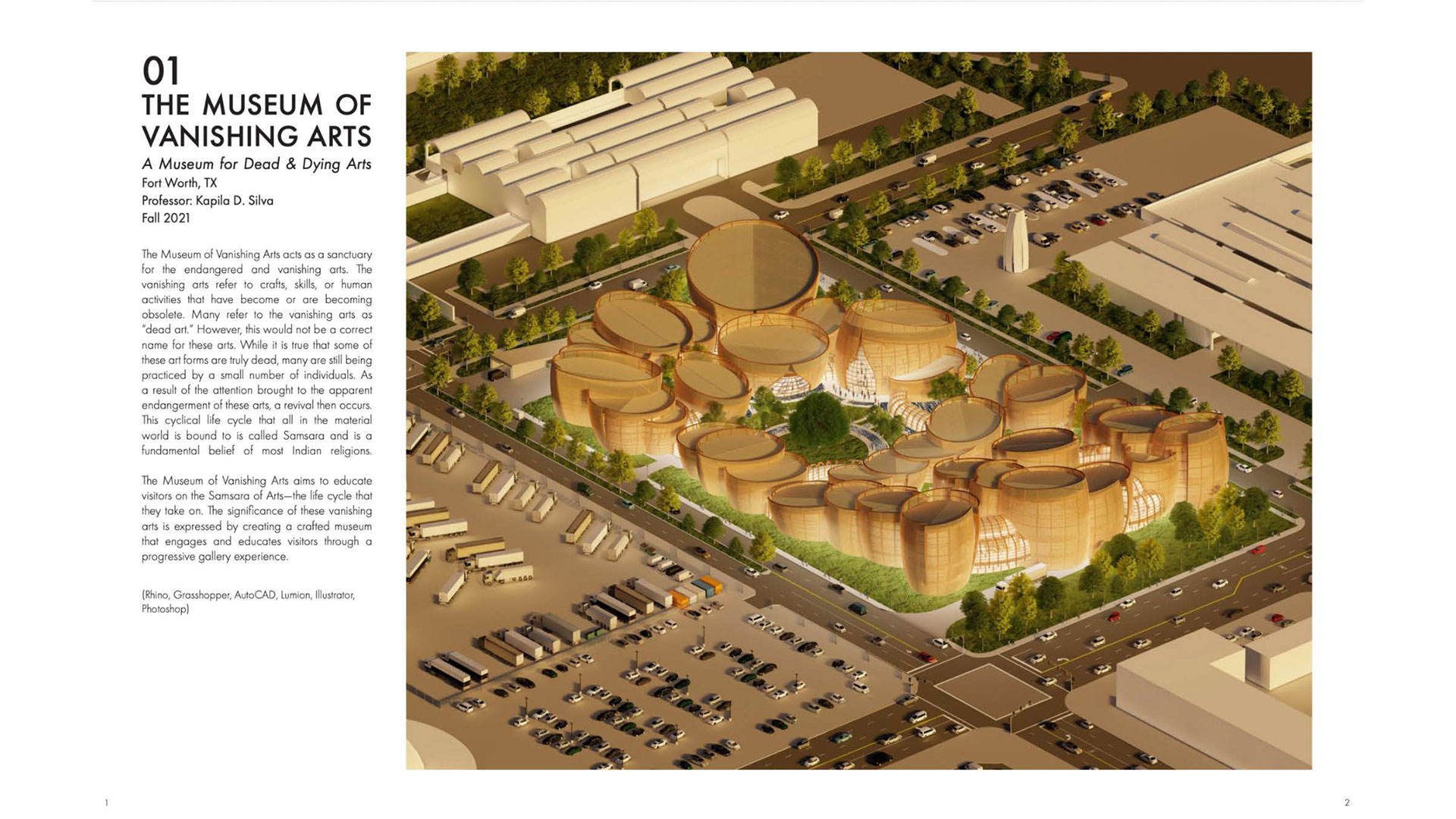 Alex Lamoureux
"Given his love of organic design, he didn't fear it and he made me very interested in his work!"

"Seeing his other interest outside of his major was important."
Alexis Martin
"It was obvious she has a knack for design."

"Alexis Martin stands out to me as professional and refined beyond her years."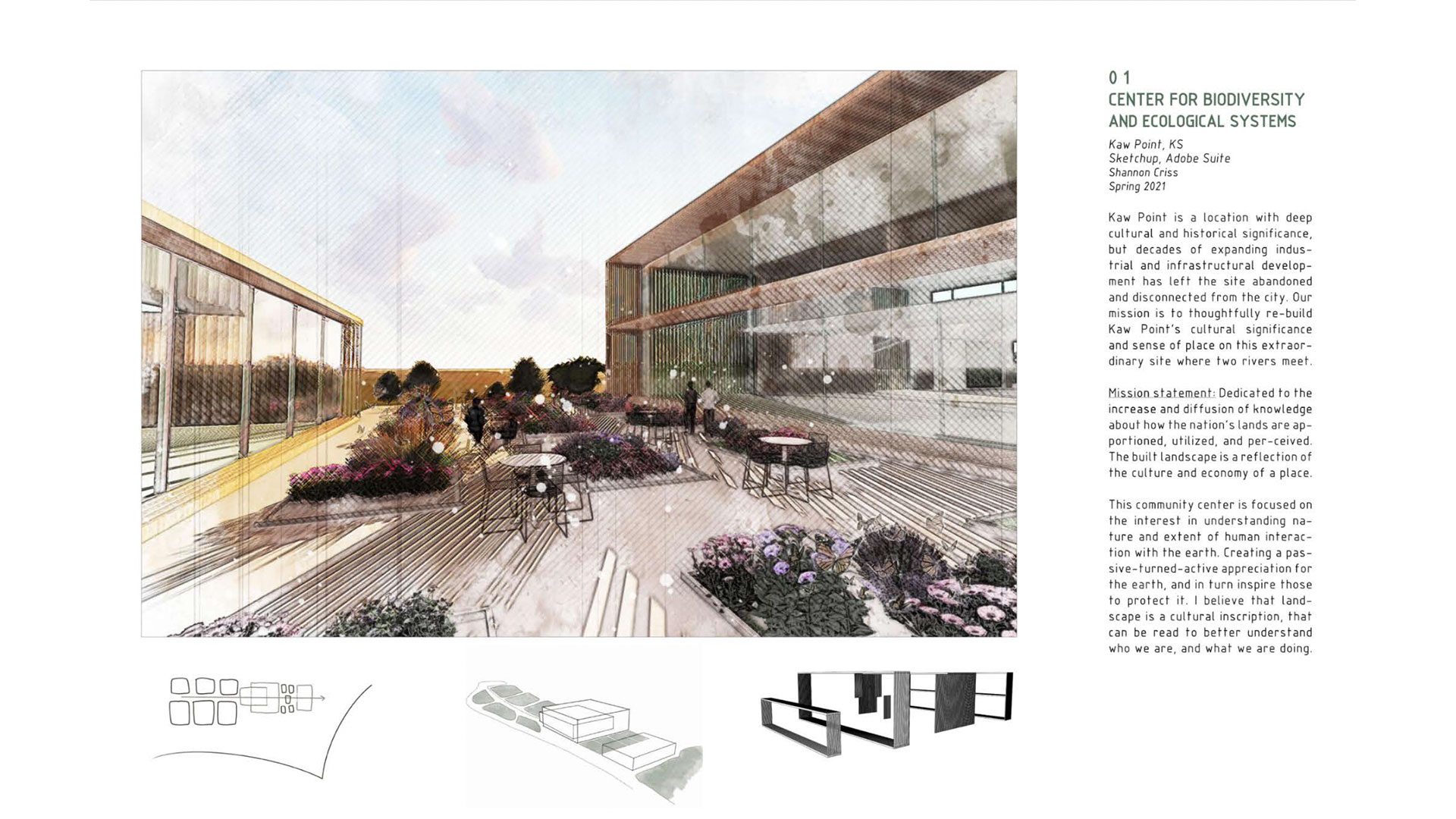 Ashlyn Reece
"She had really great layouts that effectively presented a lot of information and a lot of diverse content."

"It was easy for me to digest, and all of the graphics worked together to convey her thoughts."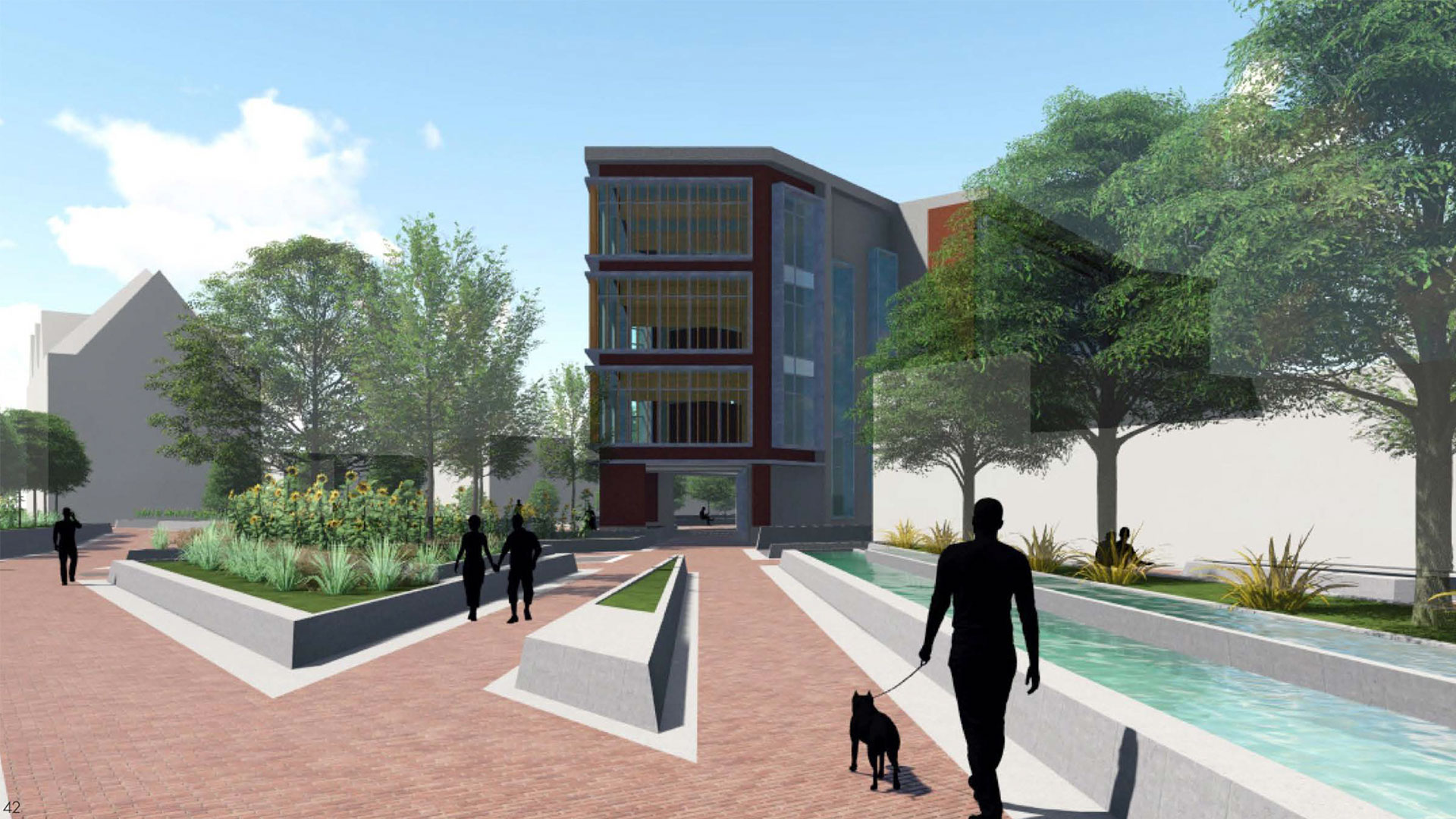 Alvaro Rojas
"This portfolio provided a range of projects making the portfolio interesting."

"Hand sketches and conceptual projects are pleasing to look at."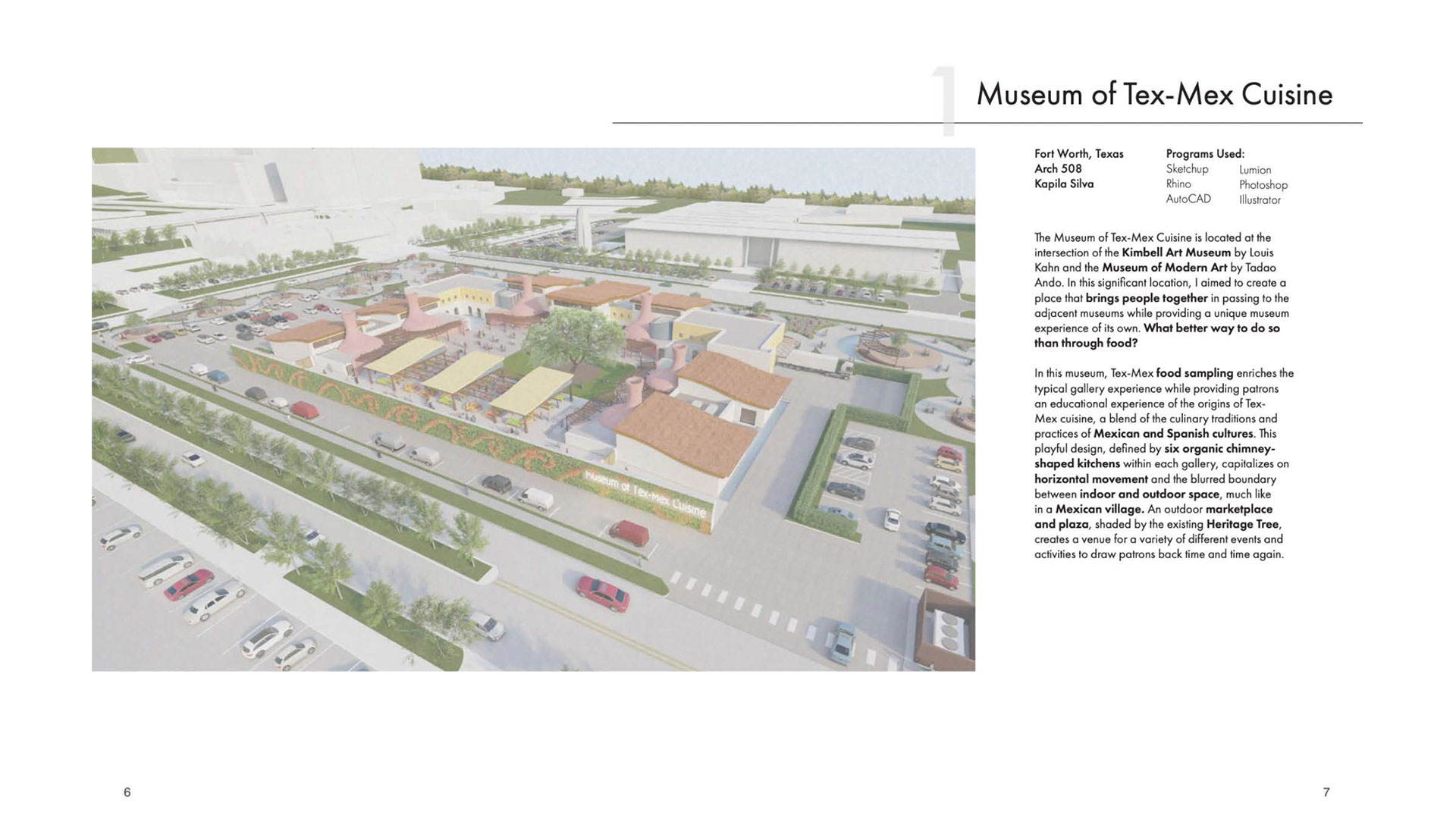 Madison Schaefer
"Madison's portfolio shows her ability to analyze issues and concepts to create sensible architectural solutions."

"I really enjoyed seeing an urban design project with some of the interventions developed"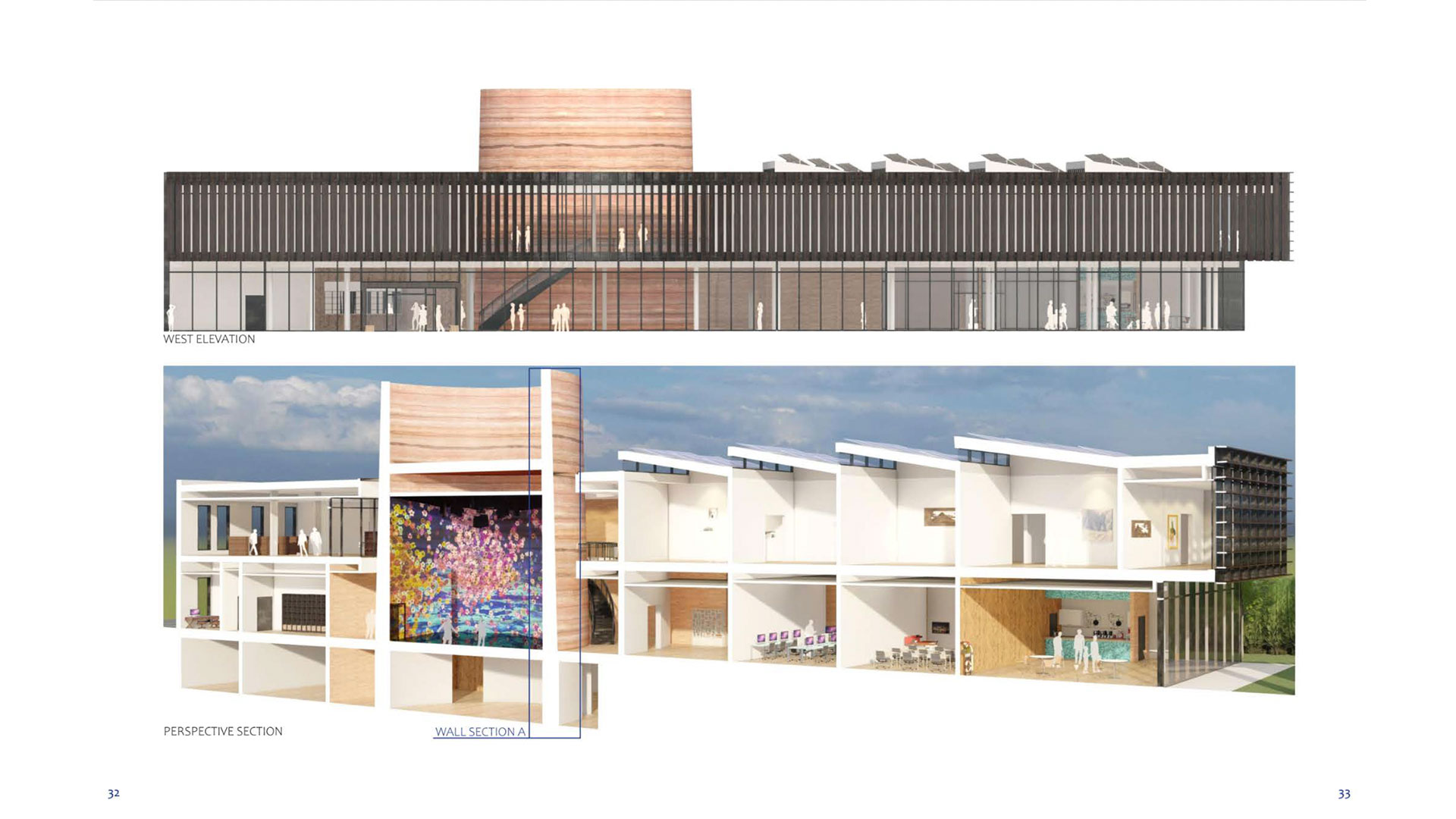 Liz Stone
"Great design, a breadth of project types, great drawings and renderings, diverse display of talents and interests, well thought out portfolio,
impressive resume..."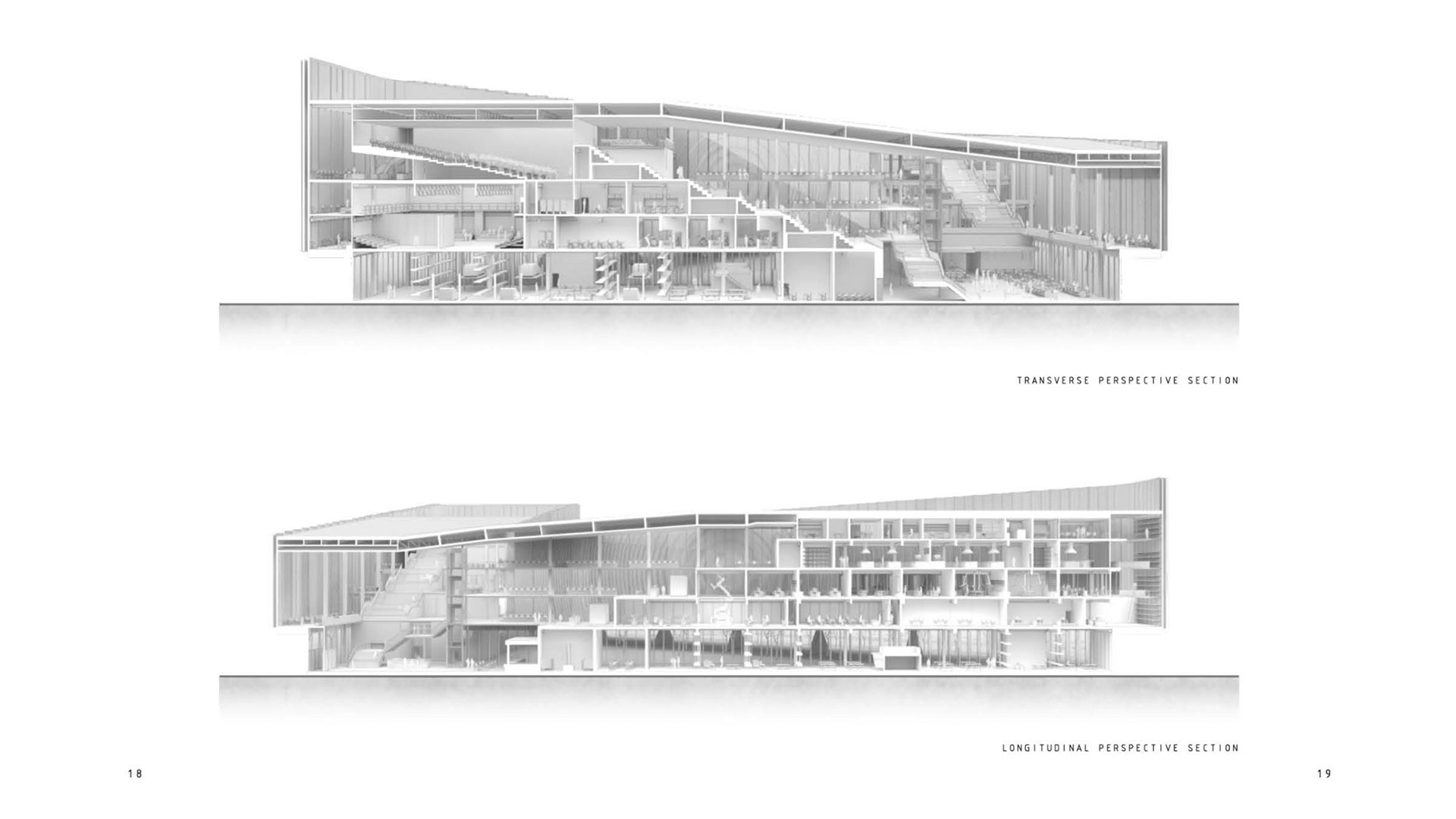 Dakoda Ash
"Dakoda Ash had consistent layouts, very strong graphics, and good design spreads."

"A wonderful balance of written passages, renderings, 3D diagrams and 2D drawings."
Alexa Balkema
"Alexa's portfolio not only presents polished beautiful designs, but also clear process and core analysis that inspired the final product."

"Good inclusion of diagrams and research that are depicted cohesively through graphics."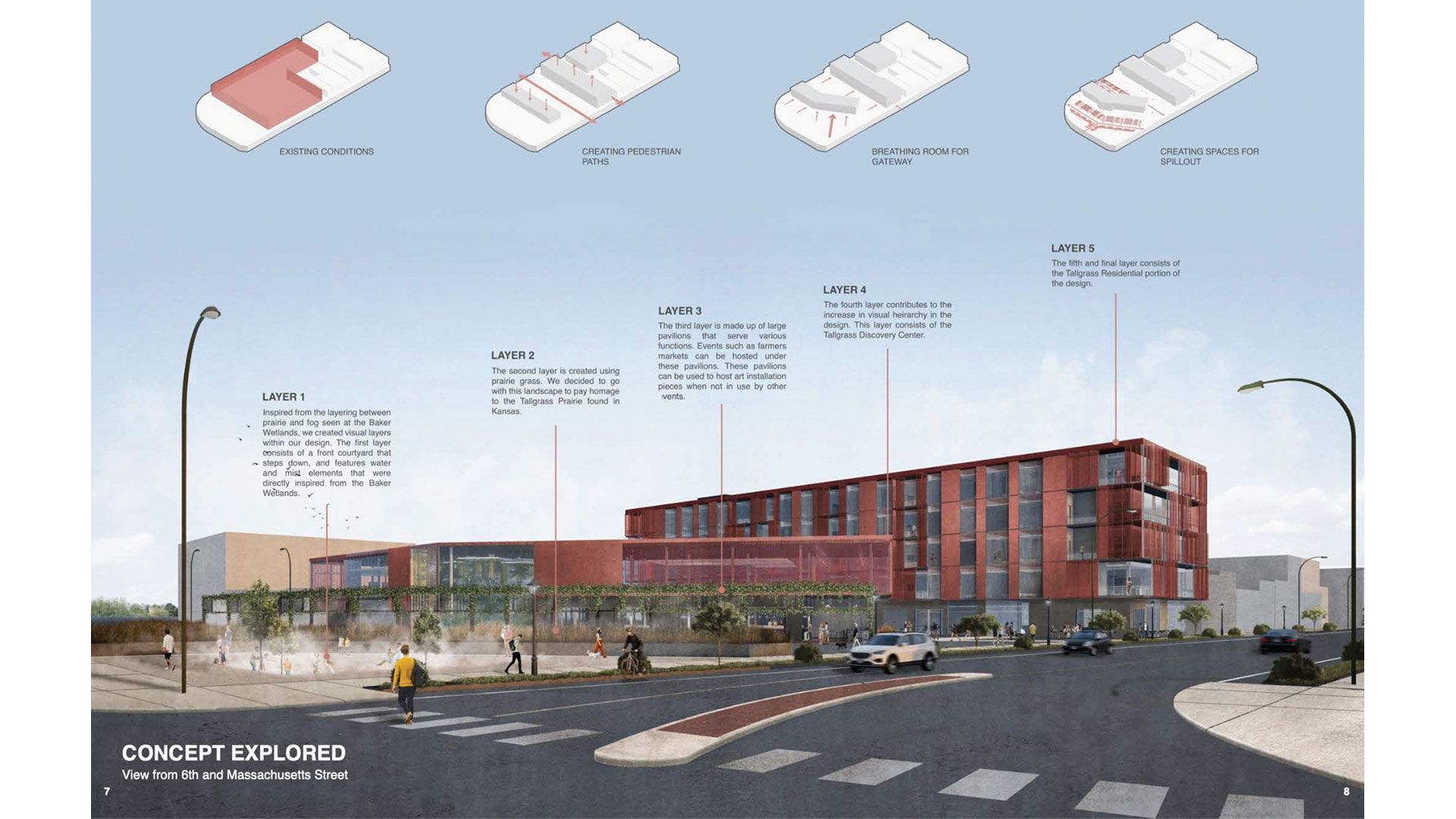 Bridgett Espino
"The layout is clear and consistent, the plans and elevations (both B&W and color) are well done"

"Beautiful work, very nice architectural diagrams and drawings."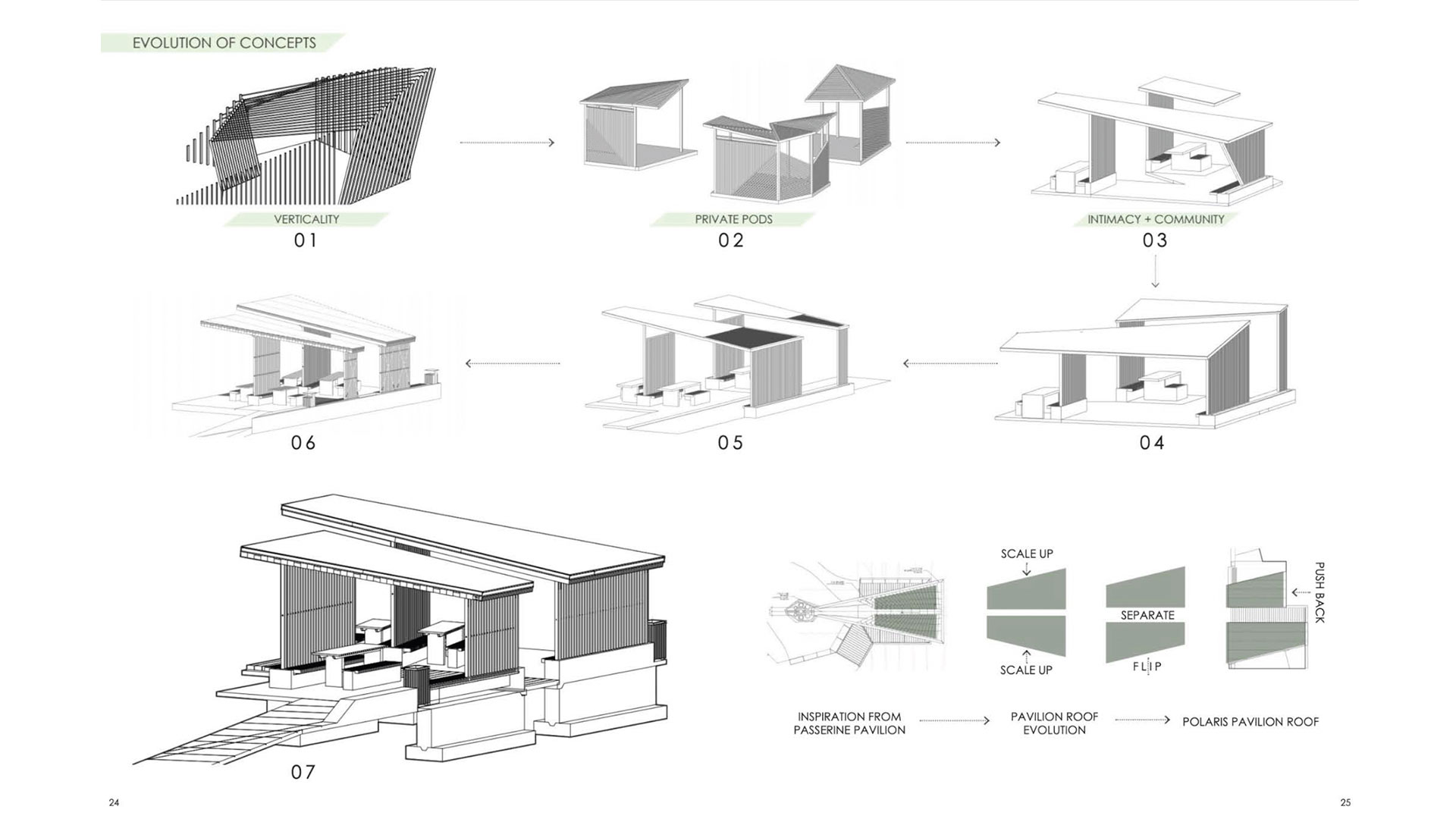 Christian Hunn
"Christian Hunn's portfolio has good continuity and content."

"Use of diagrams to tell the story and explain concepts is great."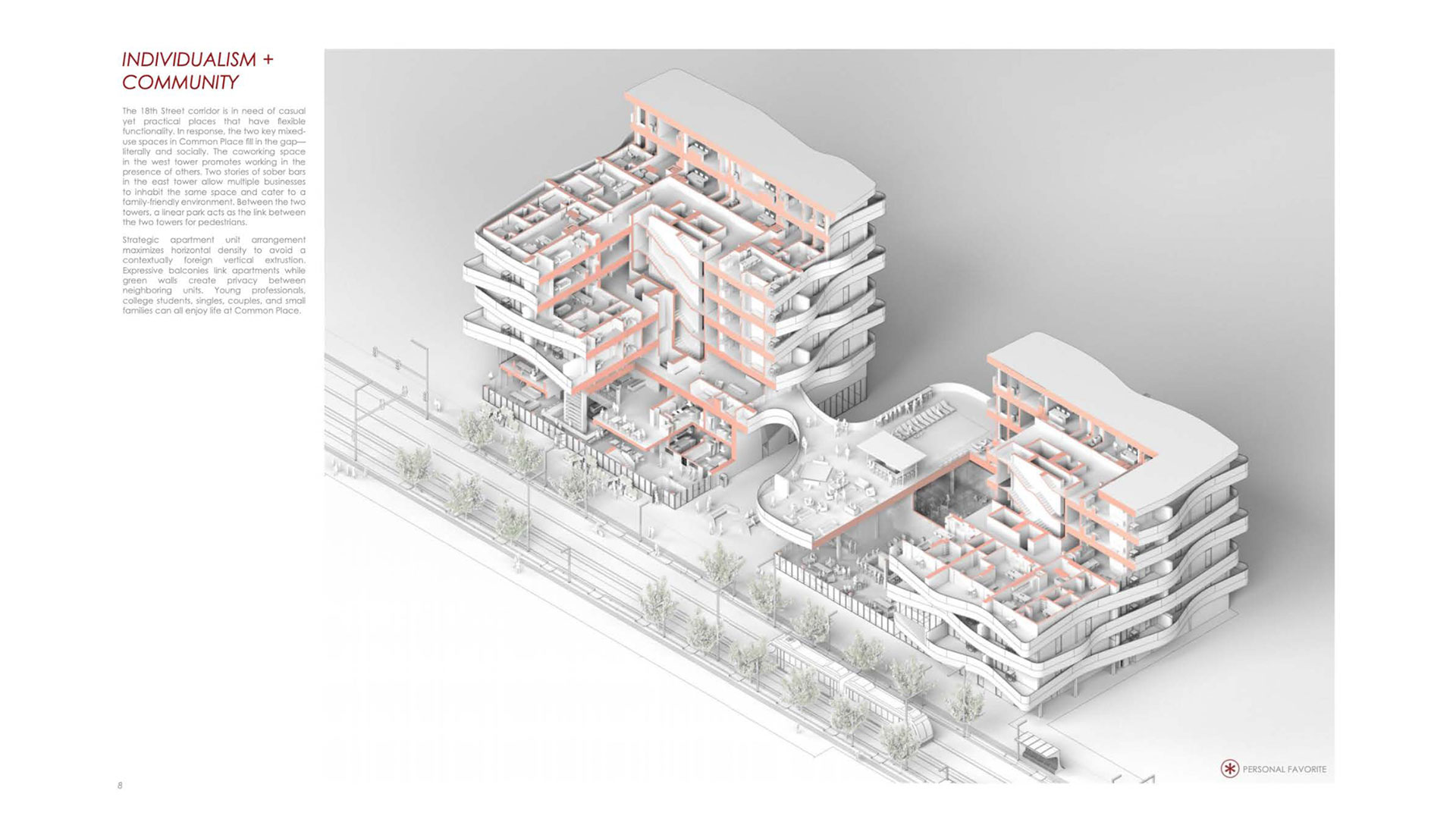 Lydia Juengling
"Lydia demonstrated strong architectural design thinking, graphic design skills, and the ability to prioritize and organize information."

"She did a good job of demonstrating passions outside of architecture studio."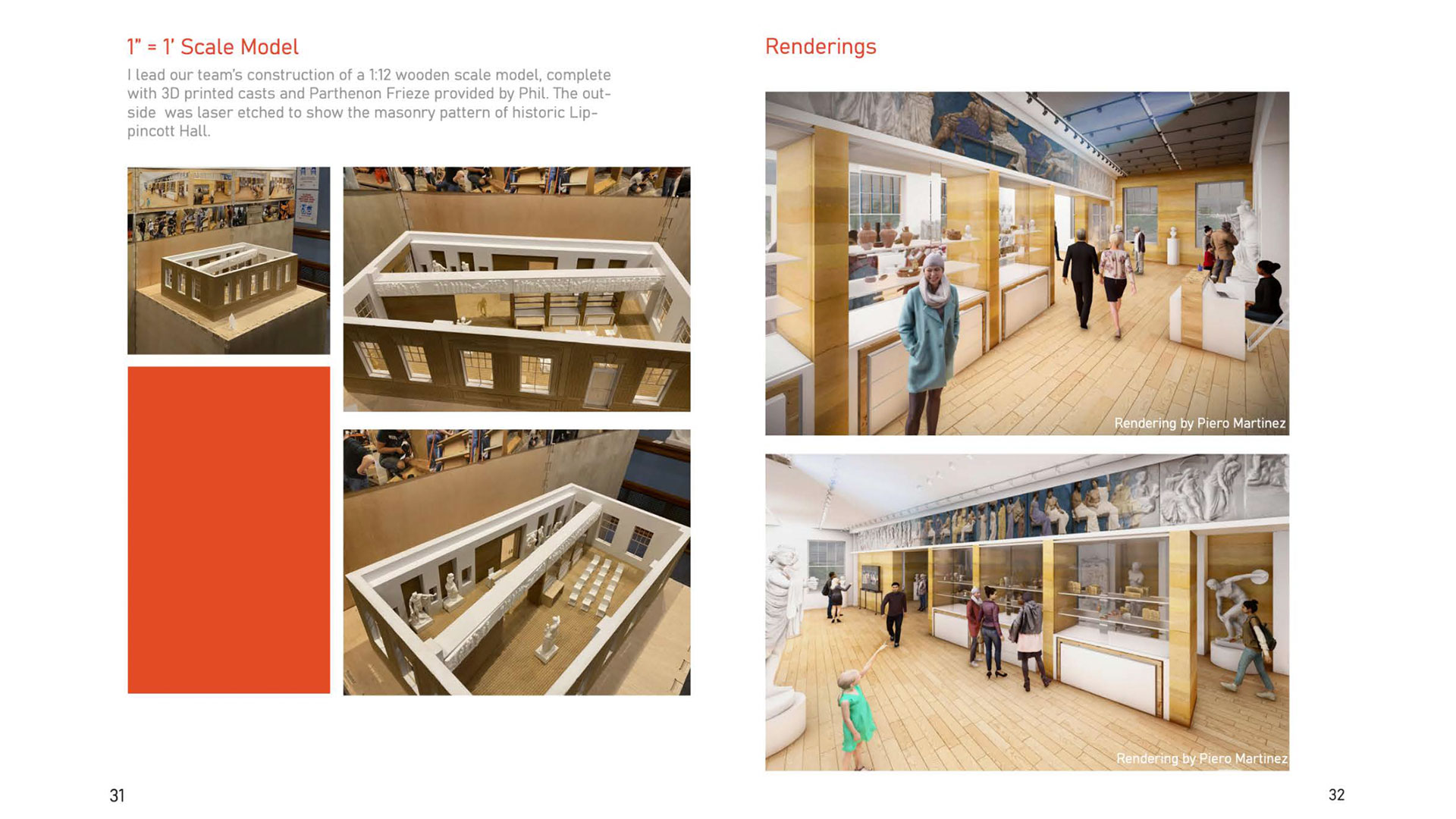 Madison Karlin
"Madison Karlin's fascination with architecture and design in general is evident."

"I also saw the greatest sense of growth in her folio, in terms of ideas and technical ability."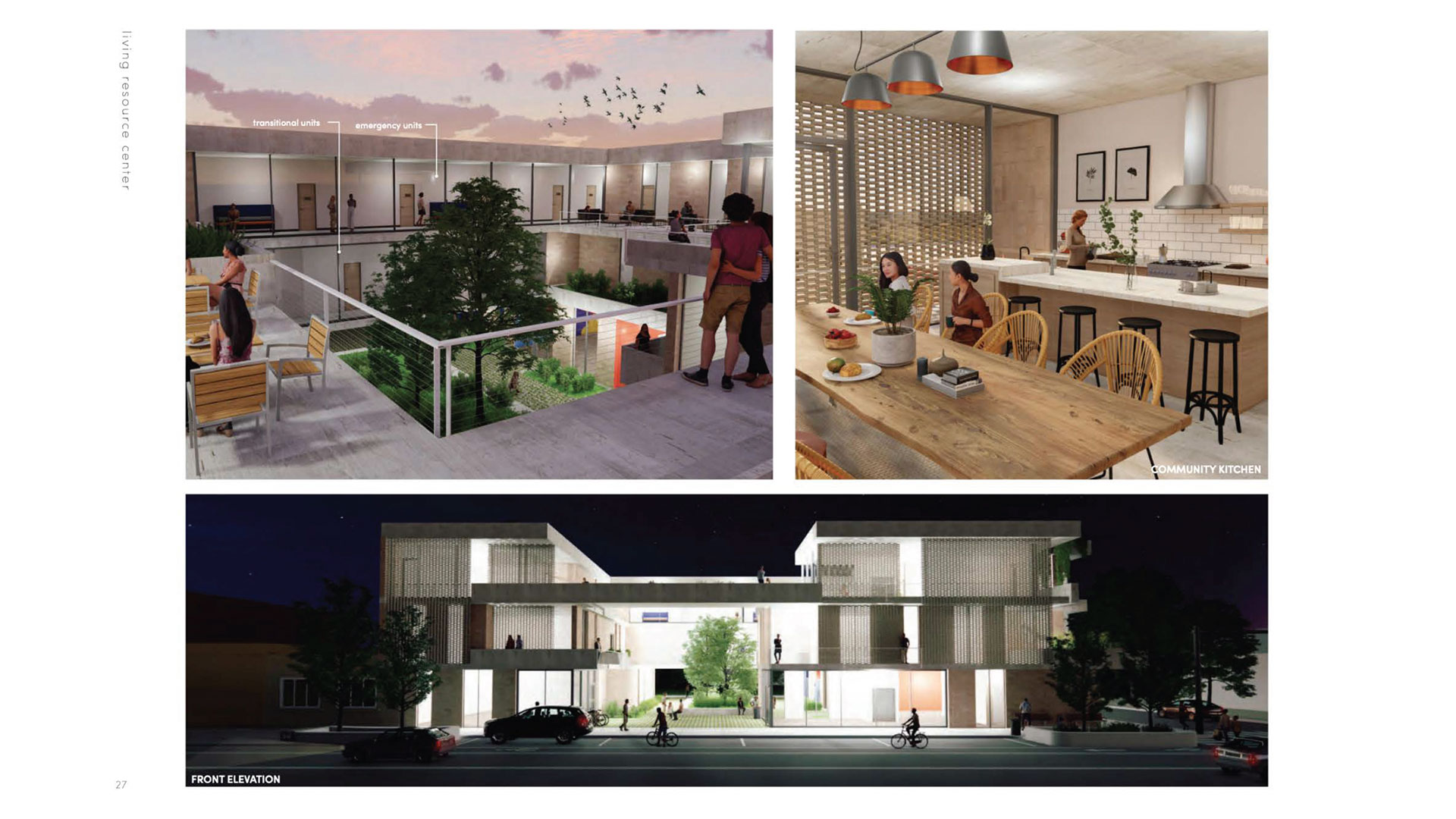 Jadyn Landreth
"Jadyn's portfolio is well structured and balanced."

"Her graphic design demonstrates more personality and style, without distracting from the architectural work."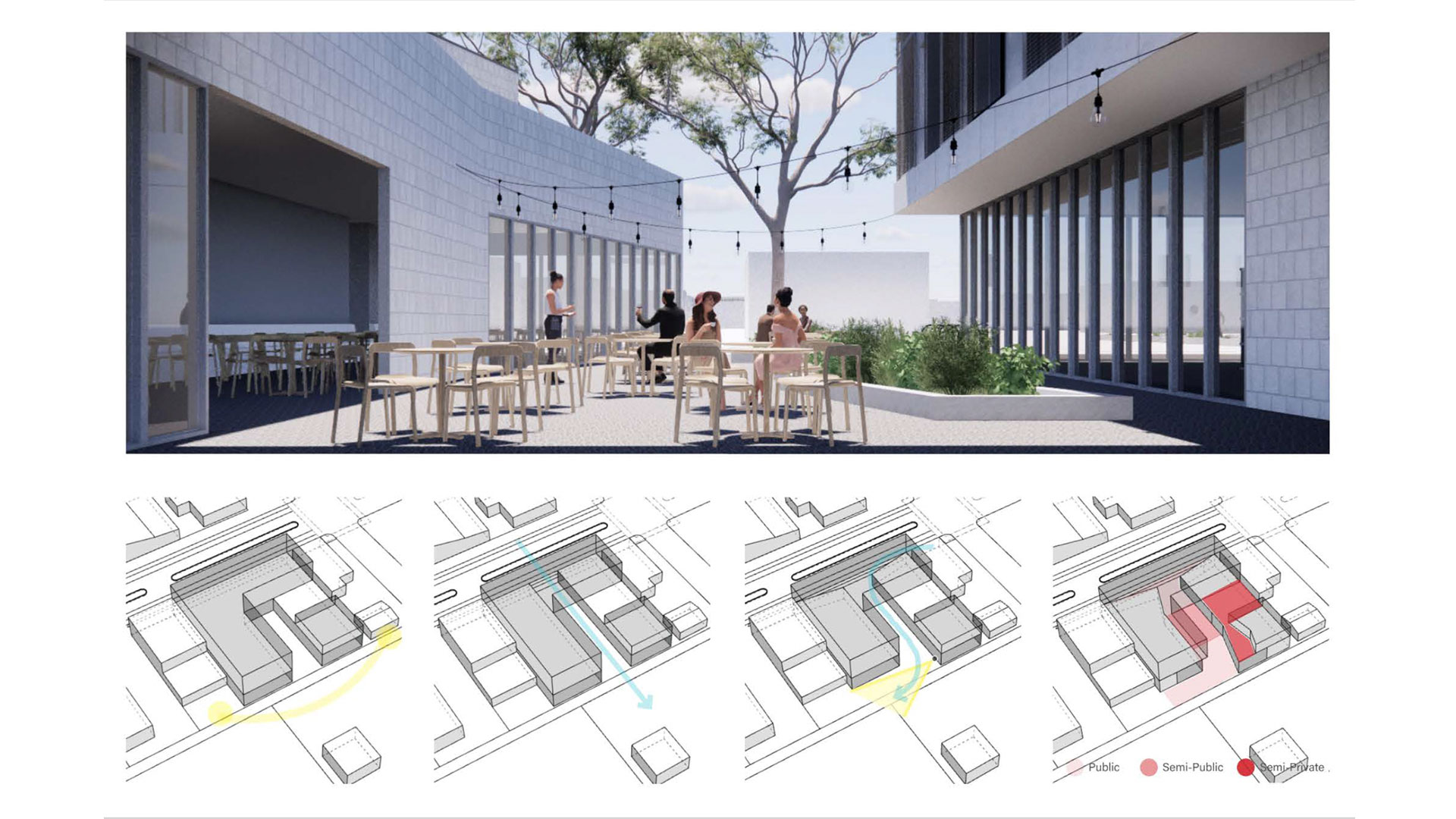 Christina Nelson
"A balance of great renderings, diagrams, plans, sections and uniquely some wall sections & details."

"The site analysis included caught my attention."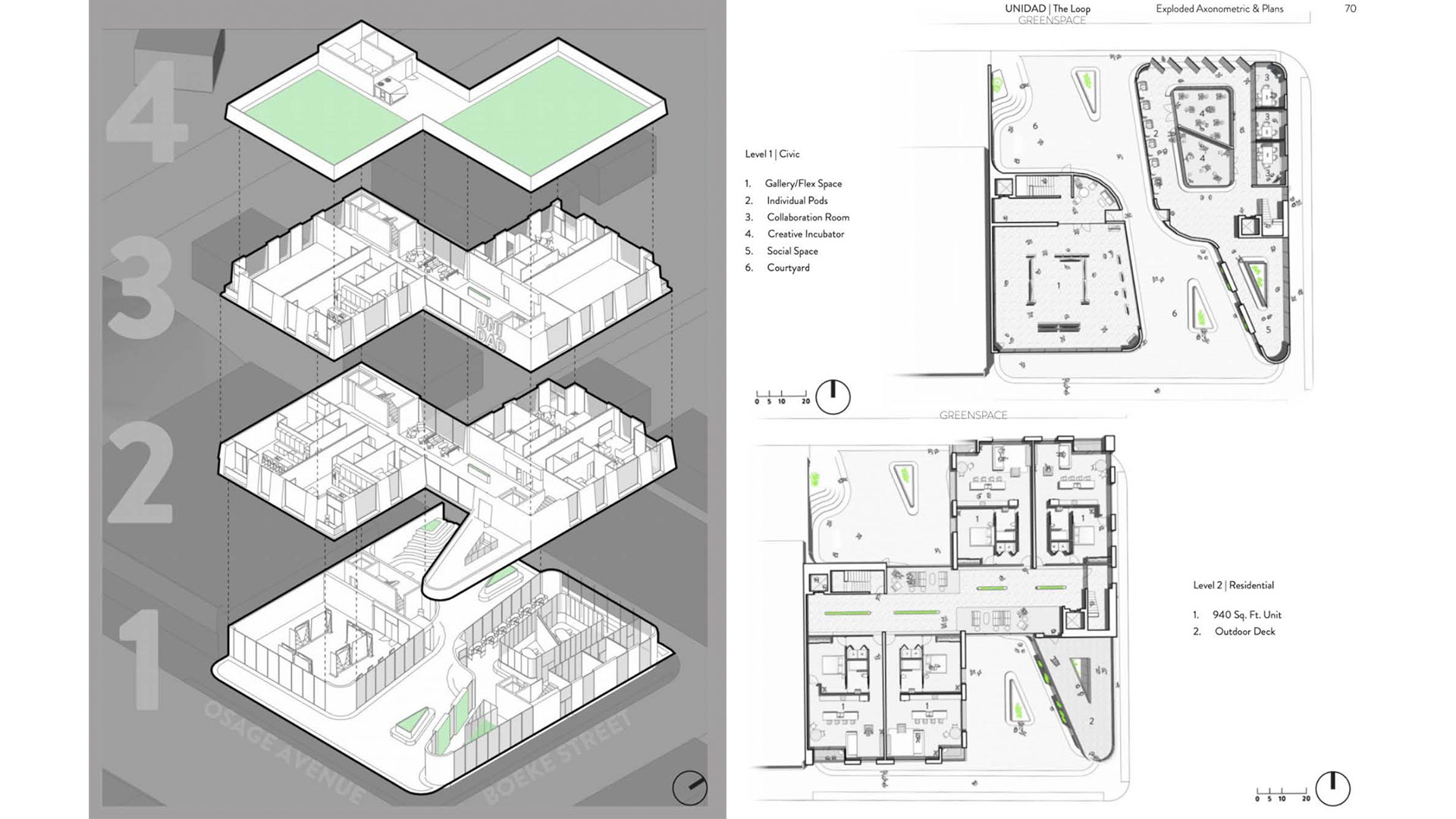 Ryan Nguyễn
"Strong in all the areas of evaluation"

"Layouts are very well done and are consistent"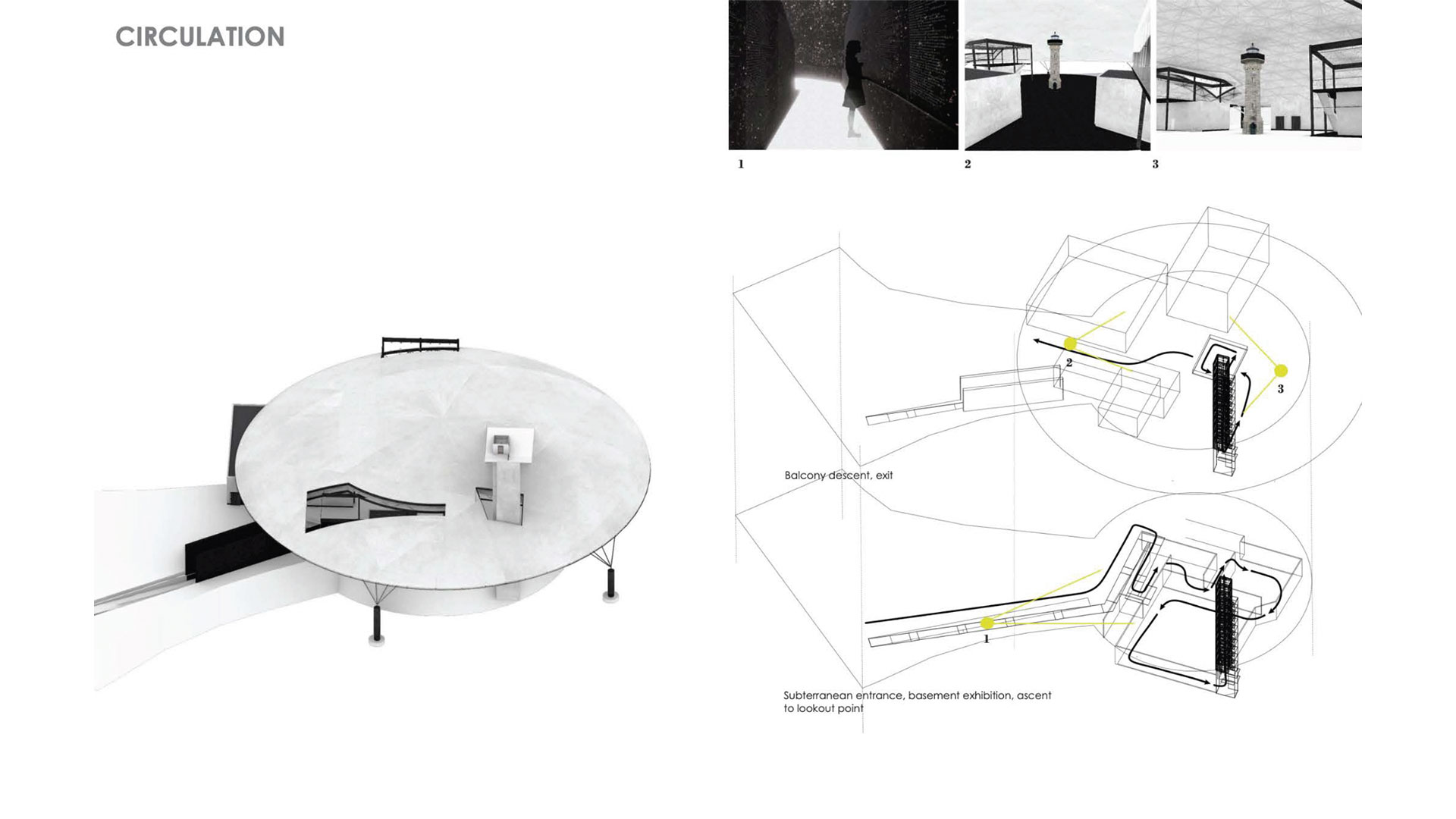 Julianna Ribble
"Julianna Ribble's portfolio is well organized and includes some personal insights."

"Very thoughtful descriptions and inspirations"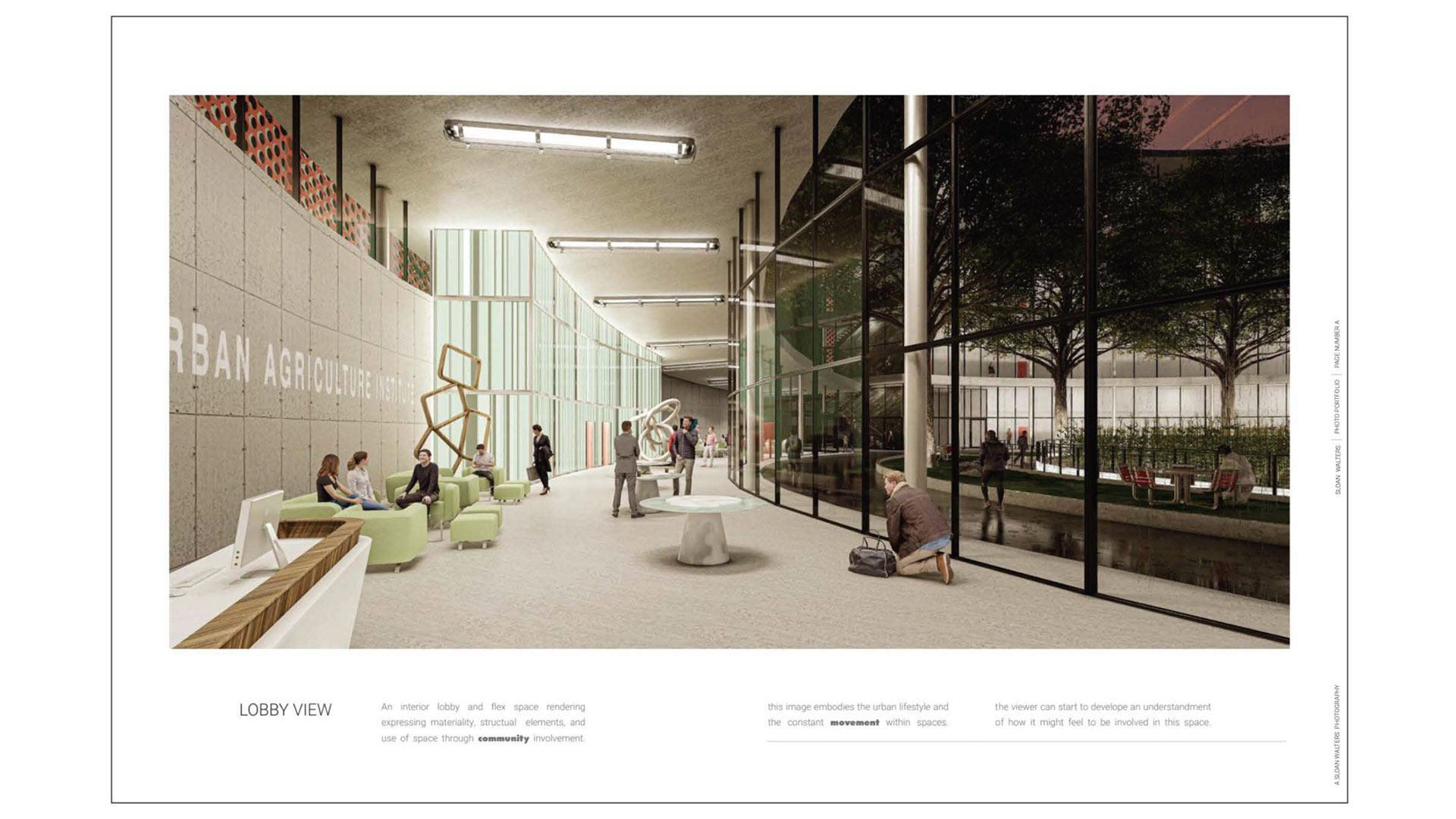 Sloan Walters
"The projects presented were strong."

"The graphics were great and there was a lot of thought put behind the design and planning."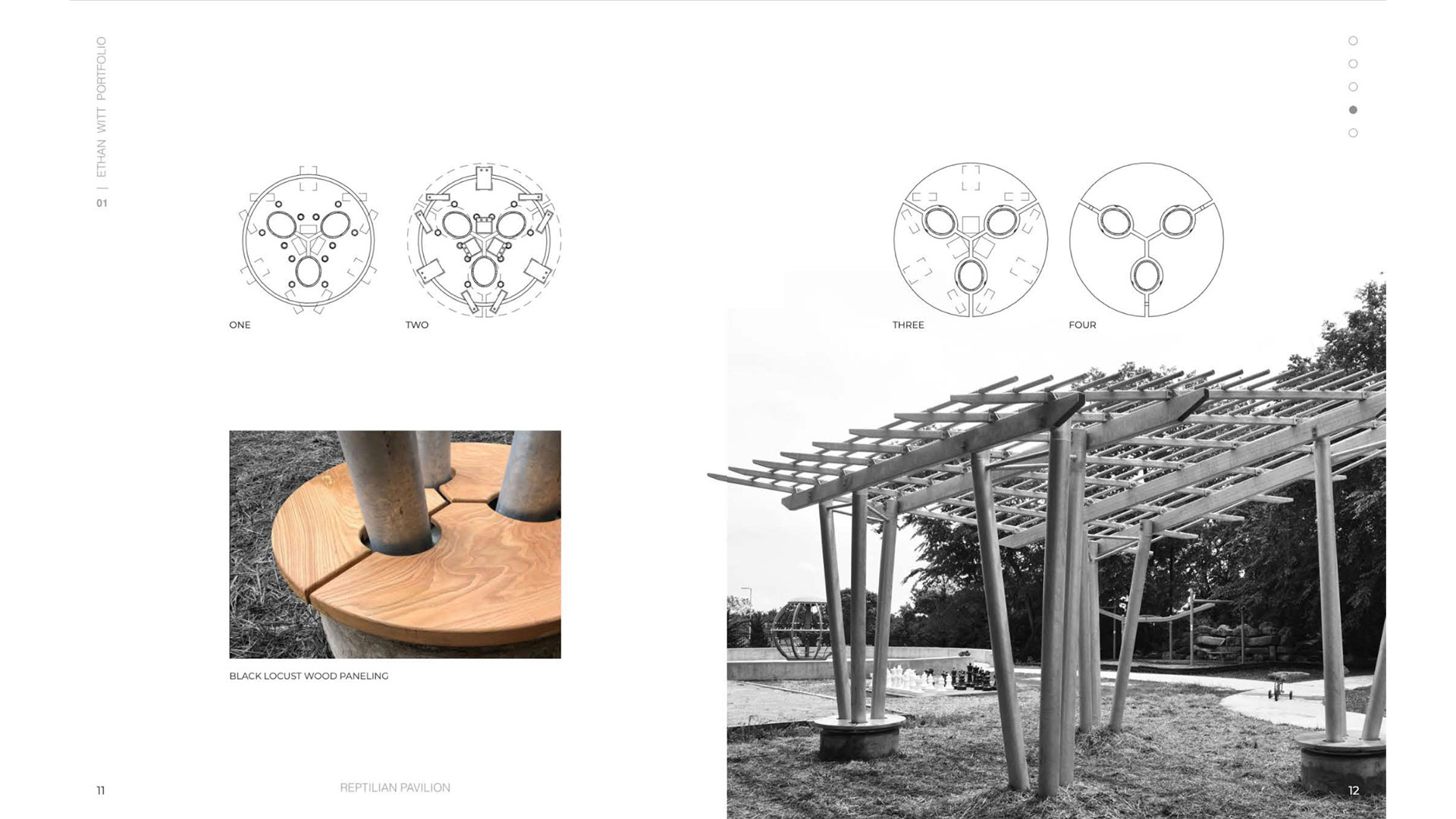 Ethan Witt
"Ethan's portfolio is very impressive, demonstrating uncommon graphic and skill and intuition."

"The design is consistent, clean, and visually compelling."