BFA Design, Photography
---

Illuminate, challenge, and innovate with advanced photographic practice.
The Photography program at KU offers in-depth instruction in a range of analog, digital, still, and moving lens-based techniques within a rigorous intellectual and creative environment.  
In today's constantly-evolving media landscape, photography is still the most essential and universal visual medium for documenting the world and conveying ideas. KU Photography students learn to apply and decipher photography and video in a world where image is everything and images are everywhere.
With a focus on both visual literacy and the development of a diverse technical skillset, the program develops creative students into confident, versatile practitioners who can evaluate and innovate visual culture in a variety of fields. Graduates of the KU Photography program possess the personal vision and conceptual, technical, and critical thinking skills vital to success as practitioners working in film, video, digital media, publishing, and more.  
Curriculum
Grow through a curriculum that builds skill and visual literacy across a range of historical, experimental, and forward-looking image and media processes.  
Seminars foster a sustained practice and communication through peer critique, theory courses explore how images function in society, studios offer a choice of hands-on special topics, and professional practice presents career and funding opportunities through conversations with those working in the field.  
Coursework is supplemented by internships, national and international visiting artists, conferences, and field trips, and culminates in a senior showcase where students create, curate and install a public exhibition of their final work.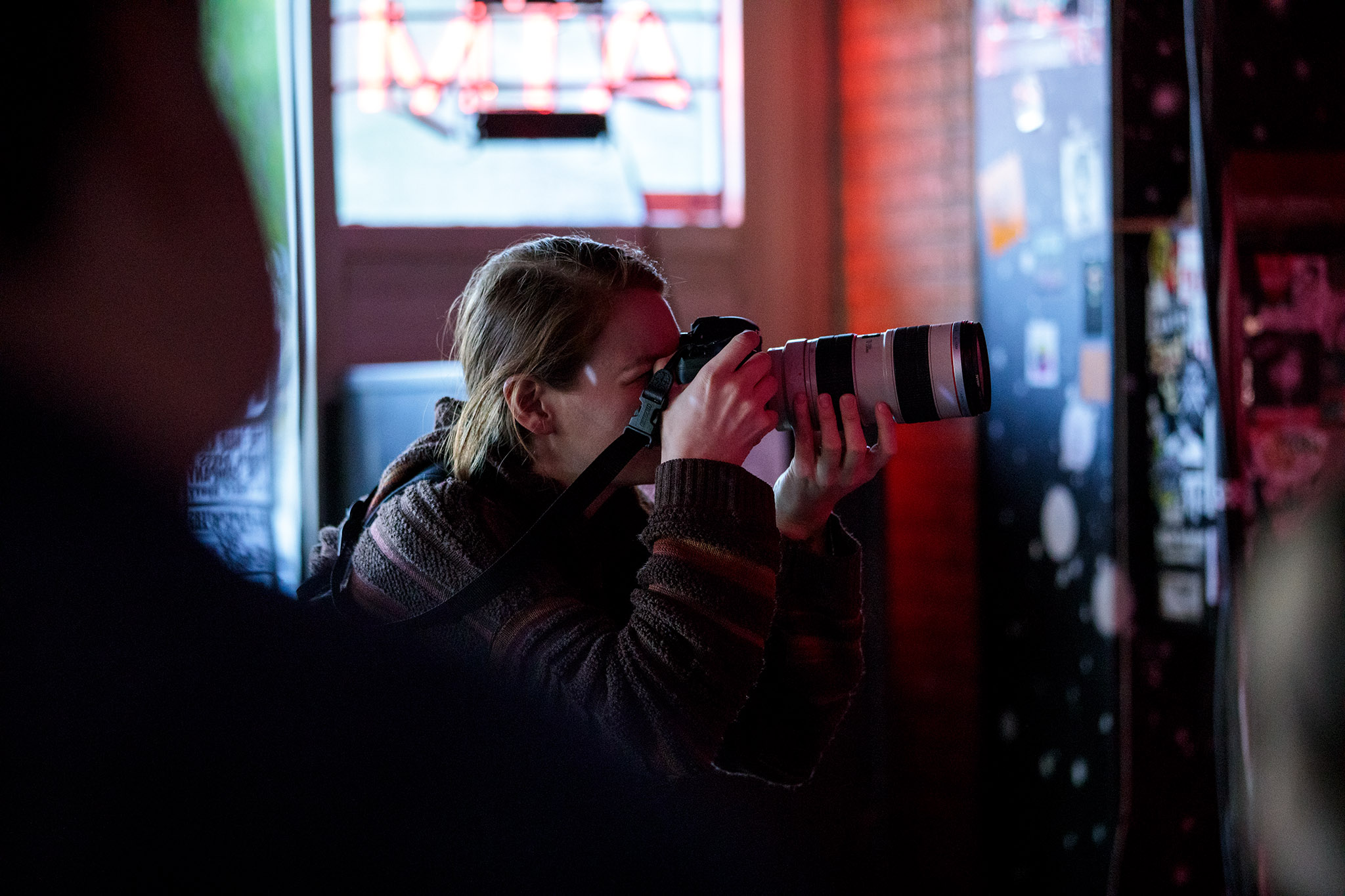 Facilities and Resources
Enjoy access to state-of-the-art facilities, including cutting-edge digital imaging labs with flatbed and virtual drum scanners and large format inkjet printers and a color viewing station, a spacious and fully-equipped lighting studio, a traditional wet darkroom with twenty enlarging stations, a dedicated alternative processes lab, and an expansive collection of camera, video, and sound equipment available for studio use or check out, including: 
Various film cameras, from 35mm to medium format 
Canon dSLR cameras up to the 5D Mark IV 
Sony & Fuji digital mirrorless and medium format cameras 
Blackmagic Pocket Cinema cameras 
Tascam audio recorders and lavalier and shotgun microphones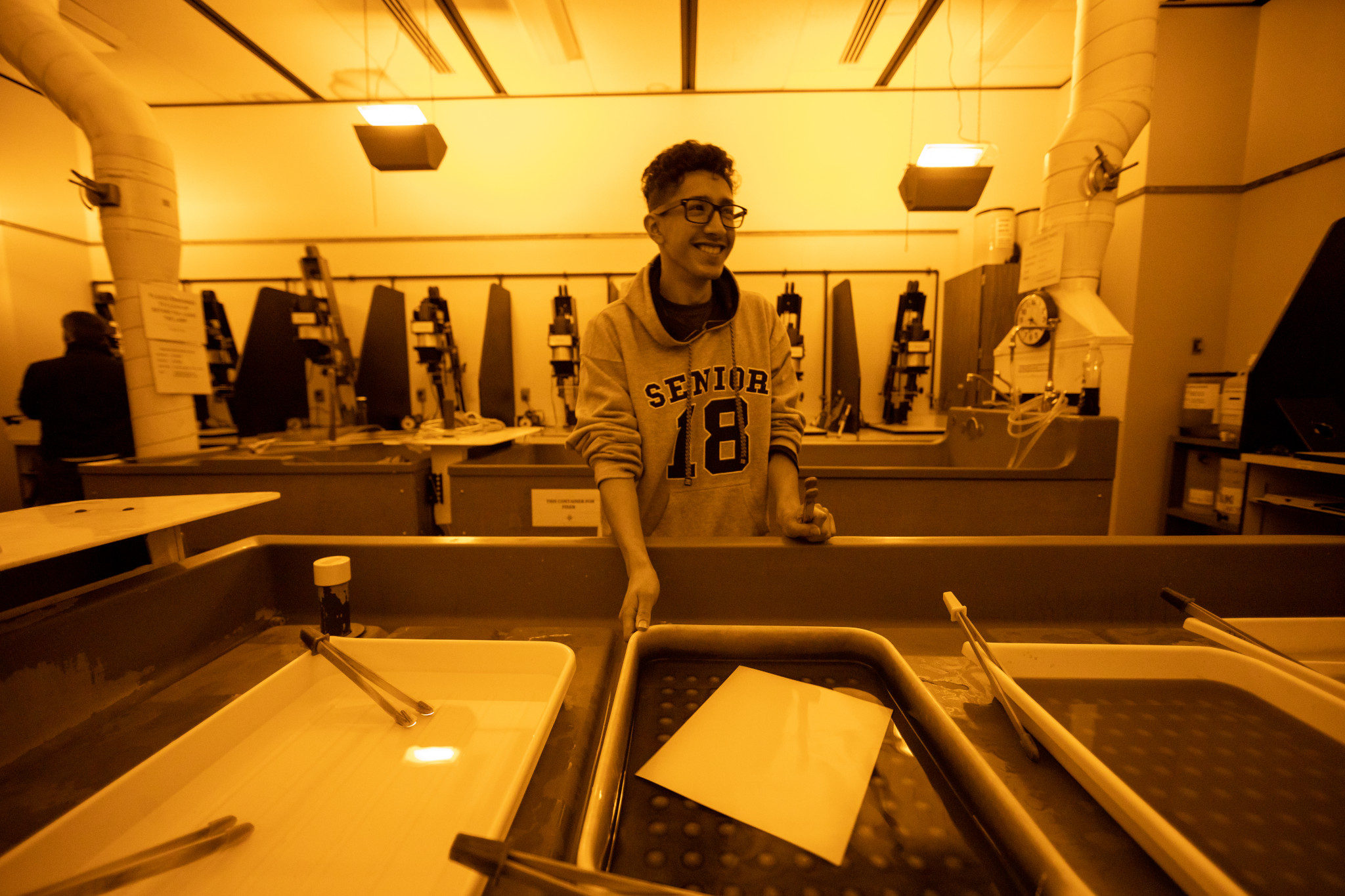 Careers
KU Photography graduates work as photographers, artists, designers, cinematographers, editors, assistants, coordinators, archivists, technicians, account executives and art directors in a wide range of visual fields, including: arts organizations, galleries and museums, advertising, studios, marketing and communications, media, editorial and publishing.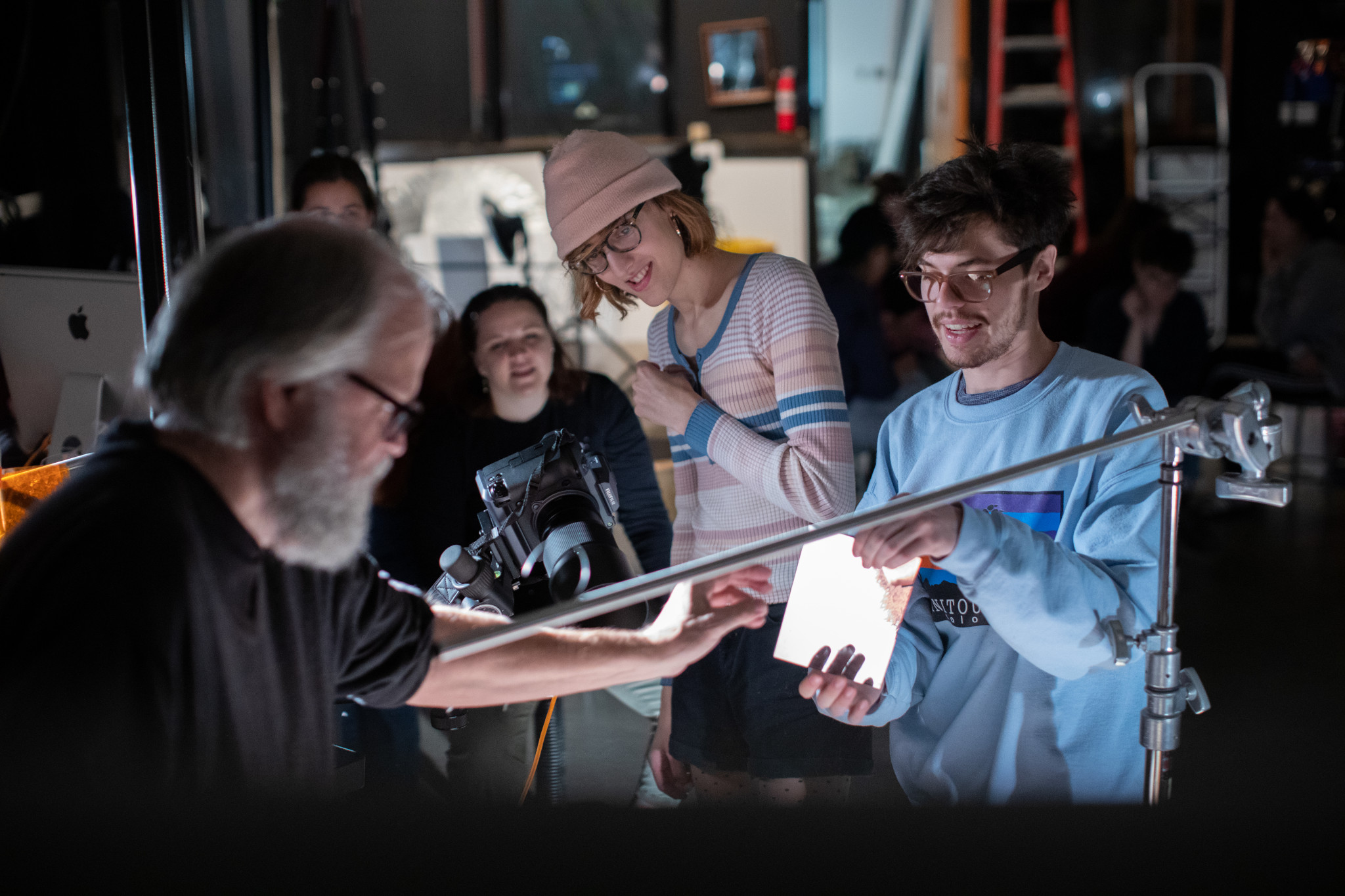 Inside the Program
The Photography program is dedicated to evaluating and redefining the practice of photography and related media. We offer in-depth instruction in a range of analog and digital lens-based techniques within a rigorous learning, making and critique environment.