Master of Architecture (5-year)
---

Design and Build the Future
The five-year Master of Architecture (M.Arch I) is an accelerated professional program created for exceptional high school graduates who have a demonstrated record of academic achievement and creative talent. This National Architectural Accrediting Board (NAAB)-accredited degree presents the most direct path into the professional practice of architecture.  
Recognized globally for educational innovation, the M.Arch program at the University of Kansas provides students with all the teaching, tools, and professional experiences needed to graduate ready to make an impact. 
Industry and community-engaged studios, ambitious projects, and a focus on design for the greater good combine to equip graduates with the technical expertise, critical insights, and professional experiences required to thrive in a rapidly changing profession.
Curriculum
From the moment you step on campus, you are on the path to becoming a professional architect.
All first-year architecture students at KU complete a common sequence of courses. Beyond creating a foundation for academic success, the shared first-year experience welcomes students into a vibrant learning community that will help and inspire you throughout your academic career and beyond. 
As you progress through the program, you will be challenged and supported by an extraordinary compliment of projects, people, and experiences all working to give you the skills and confidence to push beyond previous limits.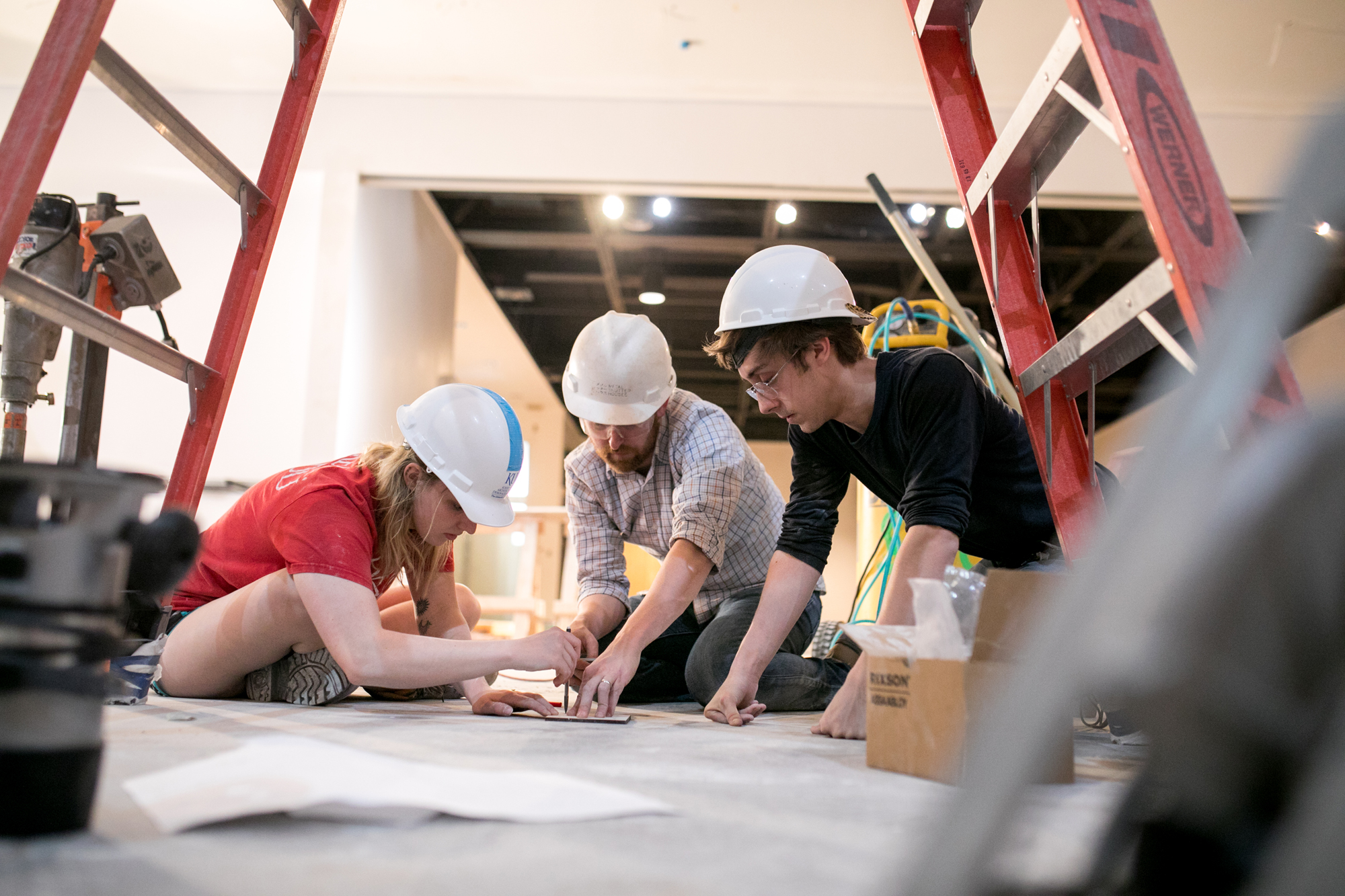 Facilities and Resources
In renovated studios and multiple digital fabrication and simulation labs, architecture students can dream big and create ambitious work in with cutting-edge tools.
Multiple computer labs are equipped with all the software and hardware needed to create projects.   
The School's East Hills Design-Build Center, the largest academic design-build facility in the world, allows students to create ambitious projects at any scale. 
Digital fabrication labs include CNC routers, laser cutters, robotics, and other machine-driven tools. 
The Health+Wellness Simulation Lab allows students to explore digital models in three dimensions at human scale.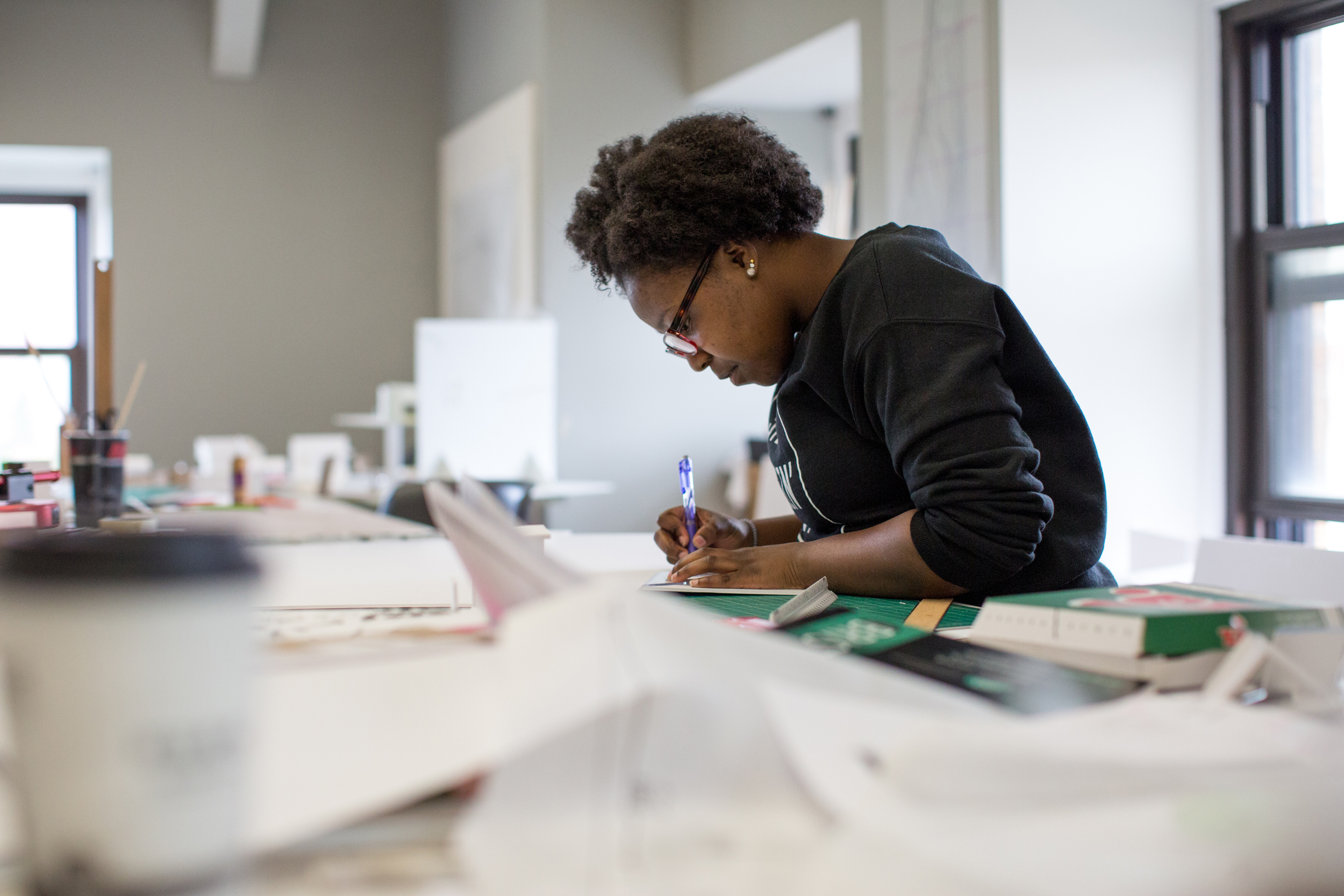 Careers
Career preparation is integrated into every aspect of the M.Arch program at KU.  
Beyond the real-world professional experiences in our industry and community-engaged studios, the architecture department hosts lectures, workshops, portfolio reviews, career fairs, firm visits, and networking events.
Longstanding relationships with firms and companies worldwide provide internship opportunities locally, across the country, and around the globe. Each year, KU architecture graduates leverage internship experiences into careers right out of school.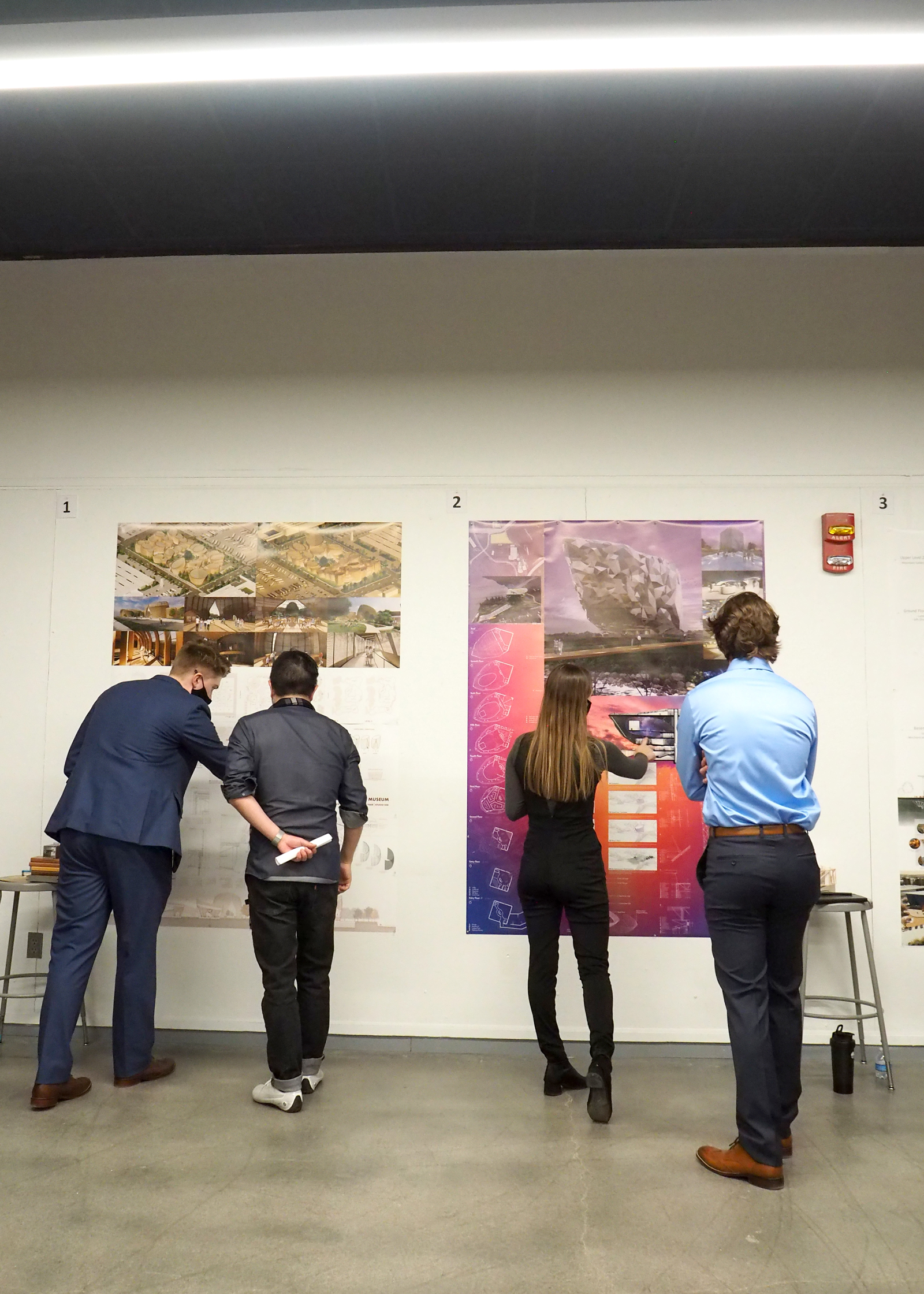 Studio Spotlight
KU's Dirt Works Studio teaches third- and fourth-year architecture students how to bring a project to life from the ground up.
Internship Spotlight
At her Kansas City internship, architecture major Annie Ringhofer mixes crimson and blueprints to construct a promising career in her field.