Master of Architecture (2 or 3-year)
---

Architecture for Innovation and Social Impact
The postgraduate Master of Architecture (M.Arch) professional degree at the University of Kansas empowers students to be ambitious designers, audacious problem solvers, and engaged citizens.  
We offer two NAAB-accredited M.Arch professional degree tracks for students who have earned bachelor's degrees – the two-year track for students with architecture and design backgrounds, and the three-year track for students with backgrounds in unrelated disciplines.  
Innovative studios, world-class facilities, and real-world projects combine to provide KU M.Arch graduates with the technical expertise, critical insights, and professional experiences required to become architects on the leading edge of an ever-changing profession.  
Curriculum
Our collaborative studio culture will challenge and inspire you to push against the limits of design and practice to imagine alternative futures. 
Now more than ever, architects are required to design not only for function and visual refinement, but also with an applied, evidence-based understanding of how the built environment affects the health of people, communities, and the natural world. 
Led by an award-winning faculty of practicing architects, researchers, and scholars, you will learn conceptual and practical applications of design, construction, material science, and research while engaging with the world's most pressing societal and environmental issues.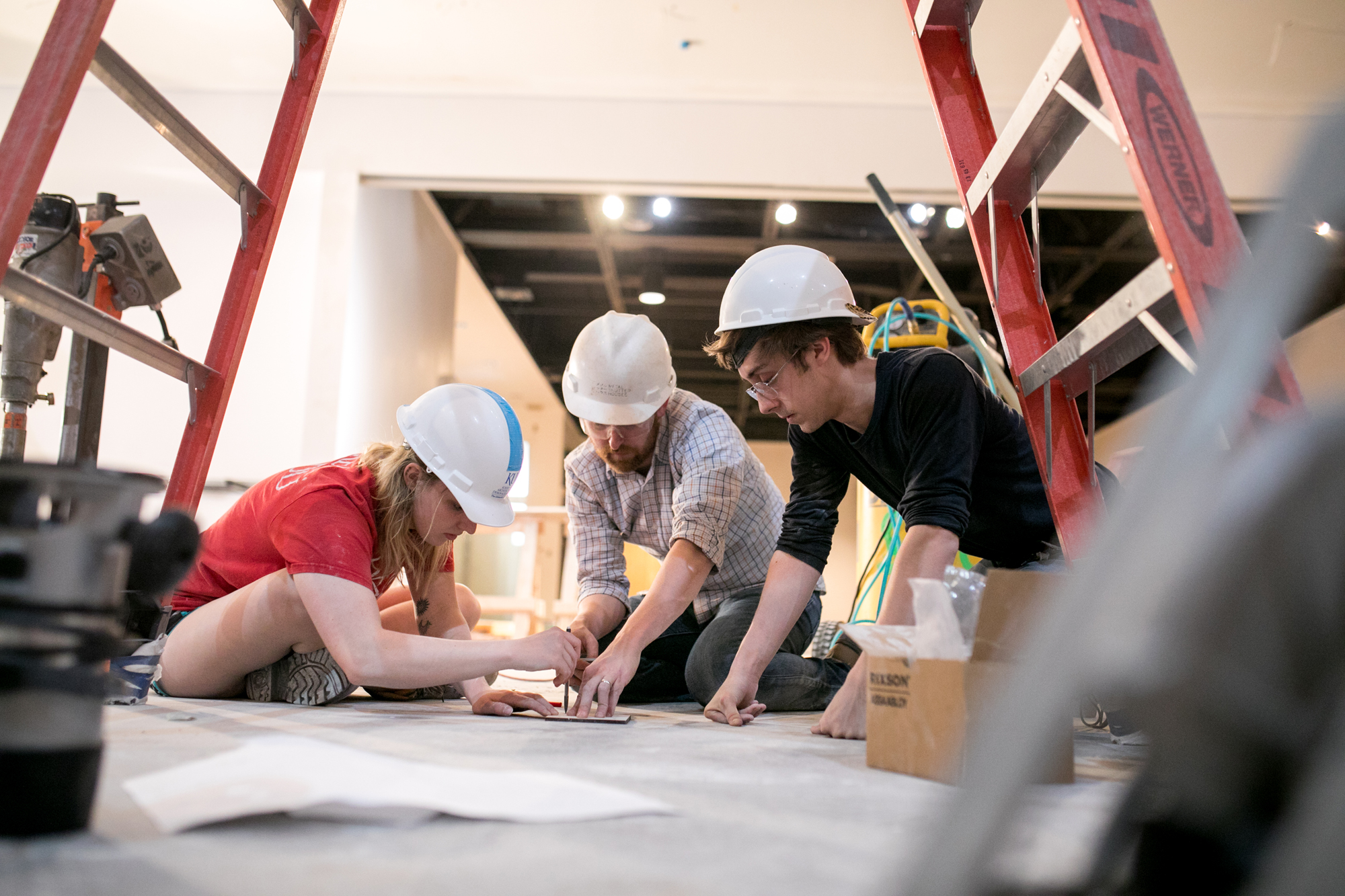 Facilities and Resources
In renovated studios and multiple digital fabrication and simulation labs, architecture students can dream big and create ambitious work in with cutting-edge tools.
Multiple computer labs are equipped with all the software and hardware needed to create projects.   
The School's East Hills Design-Build Center, the largest academic design-build facility in the world, allows students to create ambitious projects at any scale. 
Digital fabrication labs include CNC routers, laser cutters, robotics, and other machine-driven tools. 
The Health+Wellness Simulation Lab allows students to explore digital models in three dimensions at human scale.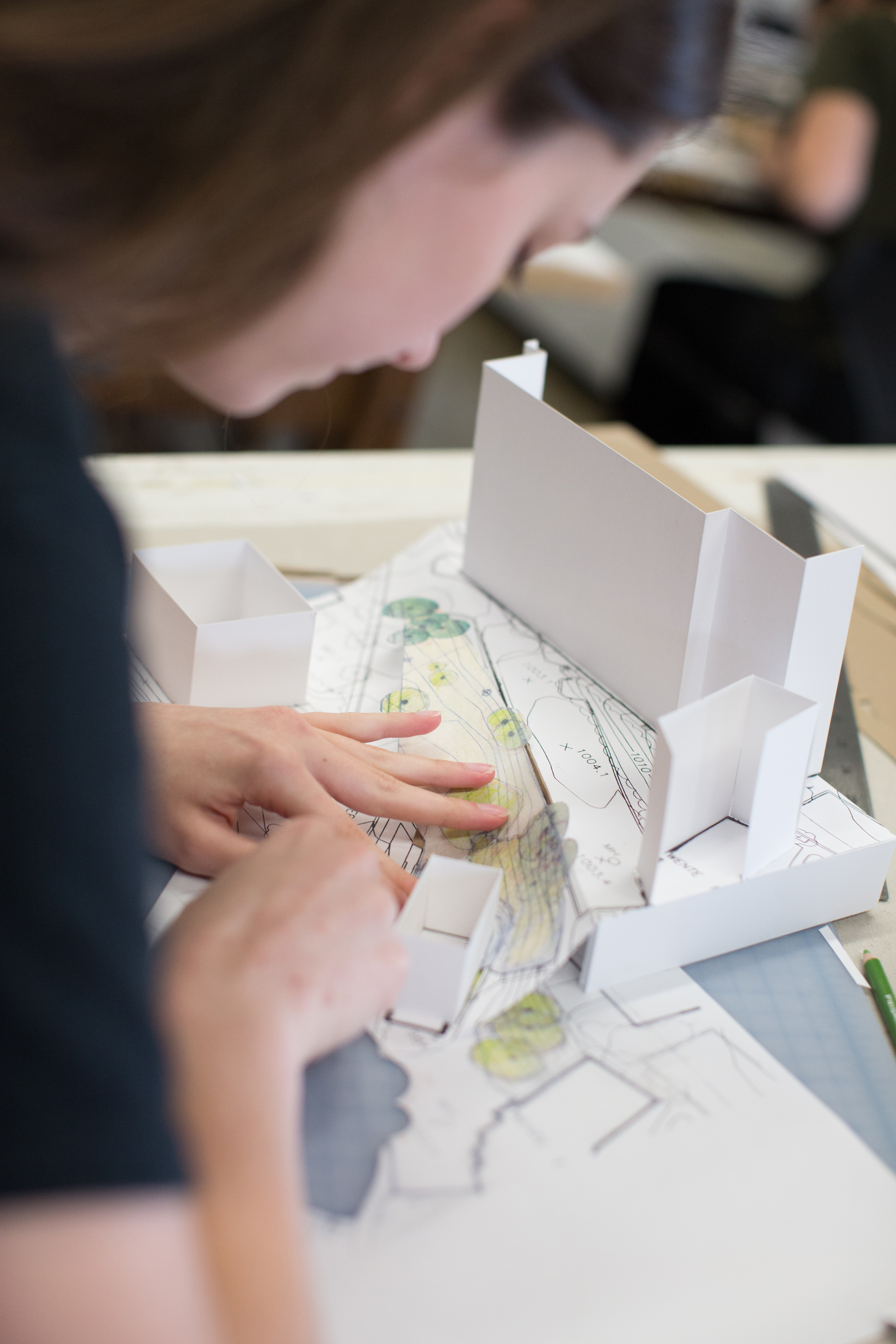 Careers
Career preparation is integrated into every aspect of the M.Arch program at KU.  
Beyond the real-world professional experiences in our industry and community-engaged studios, the architecture department hosts lectures, workshops, portfolio reviews, career fairs, firm visits, and networking events.
Longstanding relationships with firms and companies worldwide provide internship opportunities locally, across the country, and around the globe. Each year, KU architecture graduates leverage internship experiences into careers right out of school.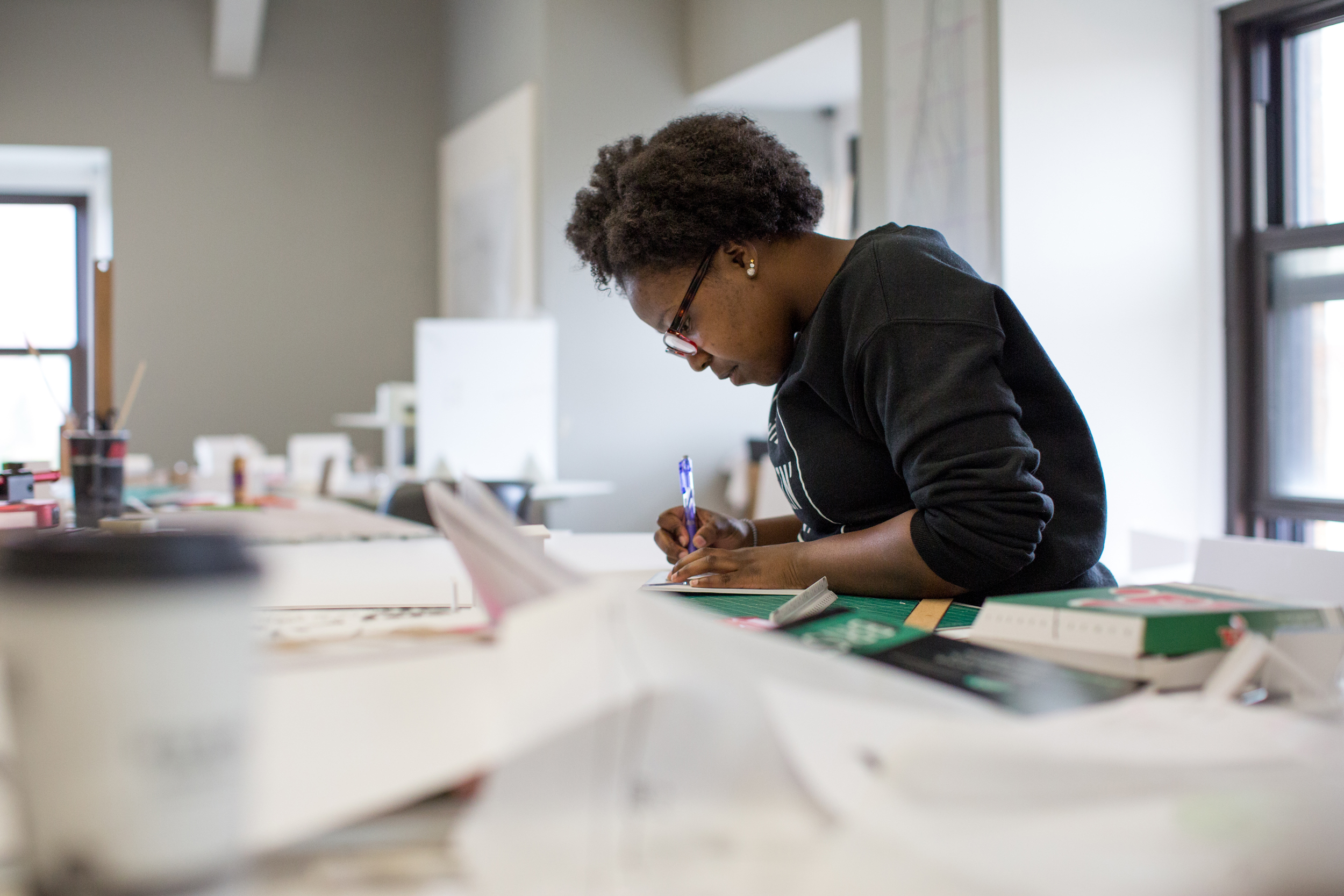 Studio Spotlight
KU's Dirt Works Studio teaches third- and fourth-year architecture students how to bring a project to life from the ground up.