Corridor Gallery features exhibition by New York-based photographer and KU Photography alumnus Max Mikulecky
---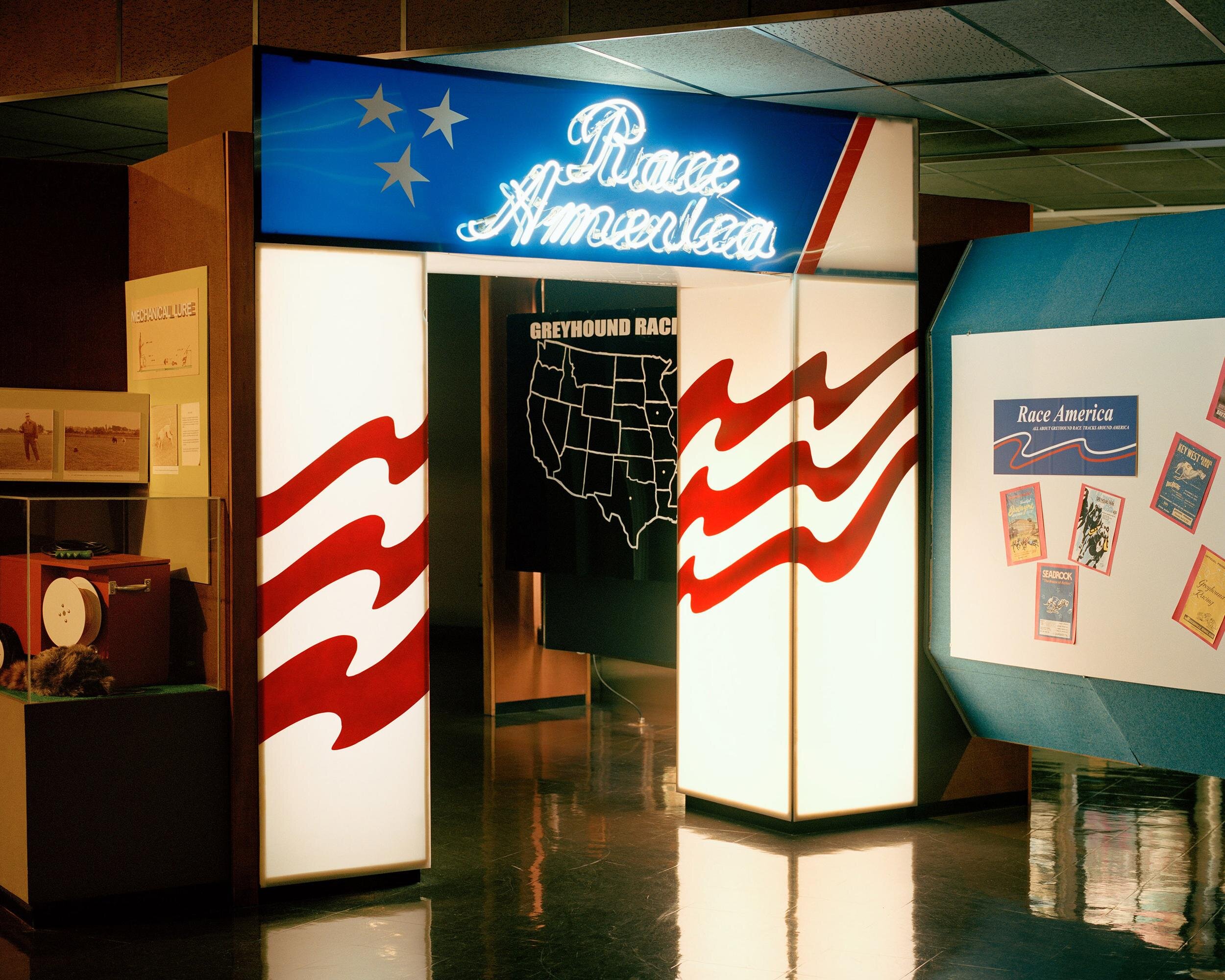 Survey: Max Mikulecky
Corridor Gallery, Fall 2022 
LAWRENCE – Born in Wichita, Max Mikulecky – New York-based photographer and University of Kansas School of Architecture & Design Photography program graduate – mines his experience growing up on the transitional edge of Great Plains exurban sprawl as he documents the American experience.  
In Survey, an exhibition of color photographs now on view in the Corridor Gallery at the University of Kansas, Mikulecky captures views of people, places, and artifacts similarly sited on the often-uneasy transition lines of American history, culture, and landscape. 
Exhibition statement: 
My childhood home was built on land occupied by a cow pasture only a few years before my family moved in. I remember neighborhood streets with empty cul de sacs freshly paved in wide open spaces, long before the homes were built. The twenty acre field I rode my bike through as a kid is now a big box sporting goods store complete with an animatronic replica of Abraham Lincoln and taxidermied animals from nearly every continent.    
My work functions at the intersection of my desire to explore issues of the human condition and my interest in this country's rapidly changing history. These select encounters are an observation of the fragile and ever-changing American experience.  
When photographing alone on the road and removed from my usual environment, I feel free to look critically and take creative risks. I view the landscape as a physical manifestation of time and culture, both in its development and in the parts that remain untouched. 
Max Mikulecky's photography has been exhibited in the United States and Japan and featured in The Atlantic, Der Greif, Heavy Collective, and The Week. 
---
The Corridor Gallery is located on the 200 level of KU's Chalmers Hall. Its placement in a well-traveled hallway brings the work of local, national, and international photographers out of the traditional gallery setting and allows passersby the chance to pause and reflect on a diverse range of documentary and fine art photography. 
 
Learn more about KU Photography degree and minor programs HERE.