BFA Design, Illustration and Animation
---

Bring Ideas to Life with Visual Storytelling
The Illustration and Animation program teaches creative students how to develop engaging visual and interactive experiences that inform, entertain, and inspire.  
Illustrators and animators illuminate ideas, enrich narratives, and build entire worlds through imaginative visual solutions. Students learn how to employ design fundamentals, problem-solving skills, and communication theory to develop an expert-level understanding of visual project development. 
Graduates of the KU Illustration and Animation program work in analog and digital media for publications, film and television, video games, motion graphics, fashion, advertising, and more.
Curriculum
Focus your artistic and technical skills in a supportive, hands-on studio environment that will allow you to find your voice and apply it confidently across a range of analog, digital, and time-based media. 
You will develop and refine methodologies in image making while acquiring professional-level expertise in project planning, imaging and animation software, storytelling, and design thinking. Beyond honing artistic and technical skills, students also explore character development, psychology, and the intersection of audience, culture, and history.
Projects, coursework, and guidance from our faculty practitioners are sequenced to provide you with the individual instruction, collaborative experiences, and project development training needed to accomplish your academic and career goals.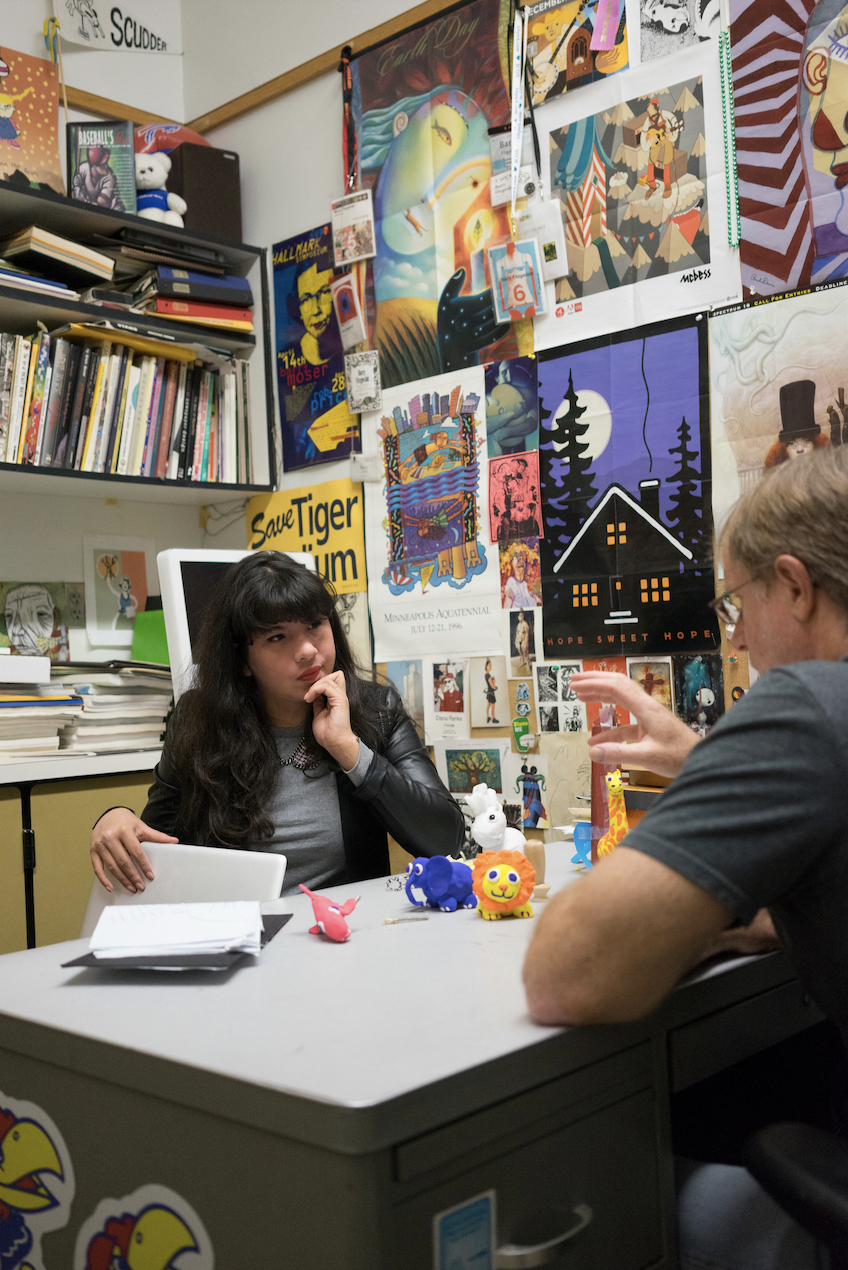 Facilities and Resources
Illustration and Animation program-dedicated computer labs and additional design department labs are equipped with the software and hardware necessary to create imaginative studio projects.   
Virtual and augmented reality labs allow students to learn how to develop immersive visual experiences. 
Bookmaking, print, and finishing labs allow students to create 2D and 3D creative projects, books, posters, and more. 
Photography facilities are equipped with an extensive variety of professional-grade cameras, studio lighting, and sound equipment.  
Digital fabrication labs include CNC routers, laser cutters, robotics, and other machine-driven tools.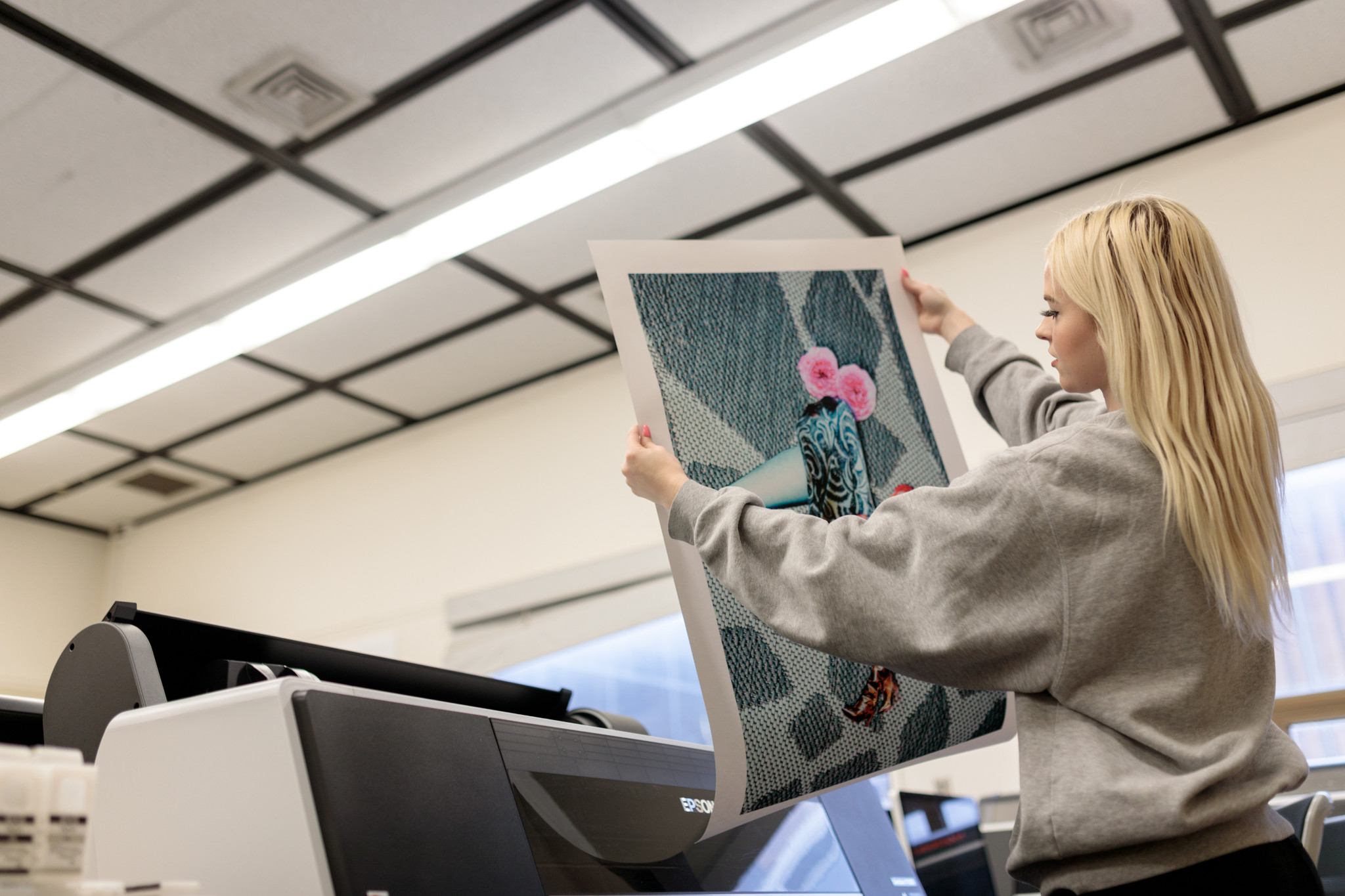 Careers
Our graduates work in a variety of roles at top companies such as Pixar, Hallmark Cards, and Disney, and many develop independent practices. 
Career opportunities for illustrators and animators span a wide range of in-demand professional fields. KU Illustration & Animation graduates work in film and television, book and magazine publishing, motion graphics, entertainment, advertising, fashion, video game design, and many other professions.  
Recent graduates have also pursued advanced degrees at some of the top schools in the nation.