KU design course teaches real-life solutions for students
---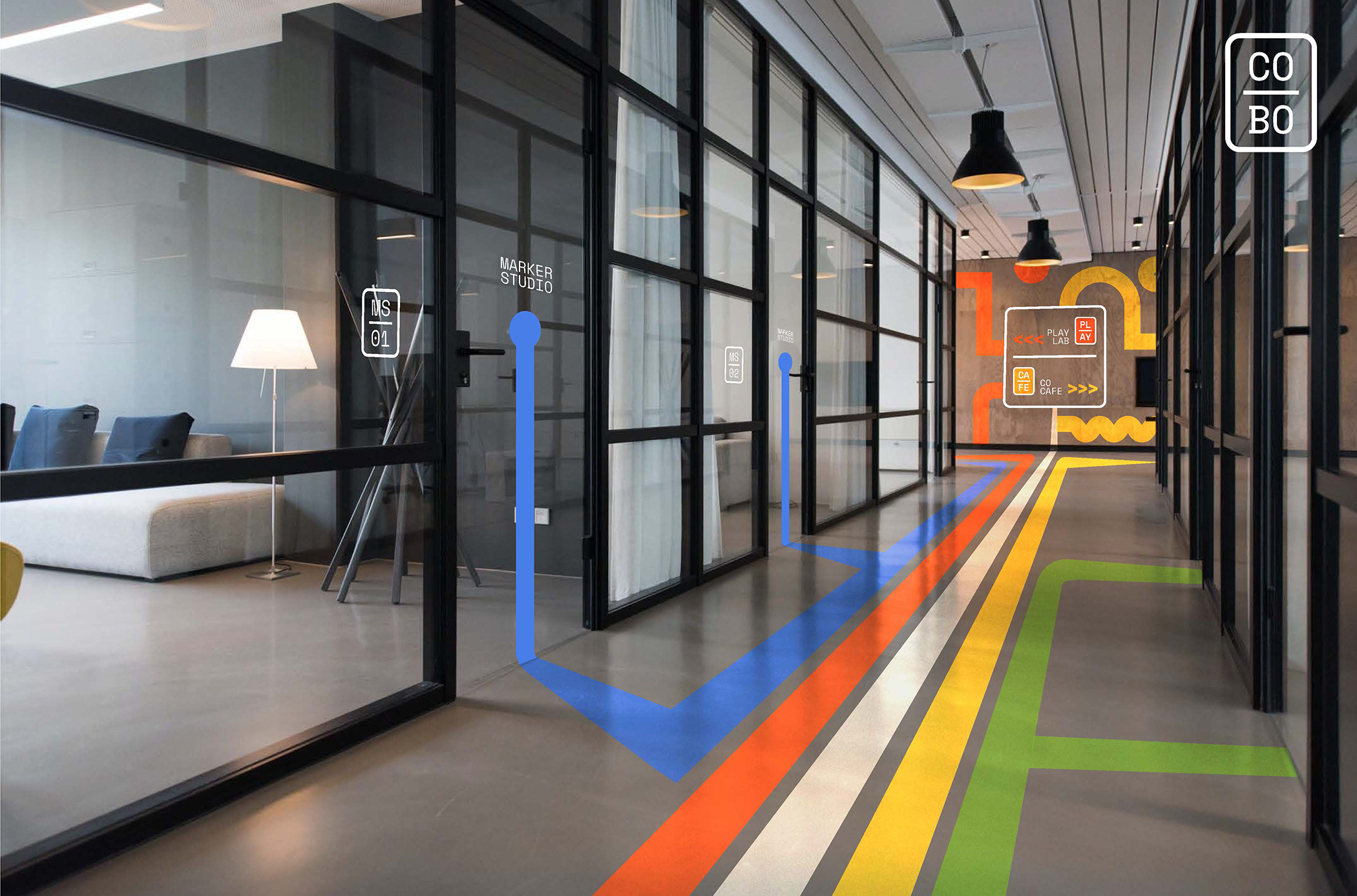 LAWRENCE — When Christian Toth, a senior in the University of Kansas (KU) School of Architecture & Design's visual communication design program, registered for VISC 425 Experiential Design on a whim, he had no idea what to expect. A semester later, he says it was a game-changer for his skills and that it is already paying off in the real world. 
"It was such a good class," he said. Toth is interested in illustration, motion design, and branding. What drew him to the class was its description as a 3D course offering. He had no idea he'd learn the practical applications behind the creation of larger-than-life installations from two renowned companies: Kansas City's Dimensional Innovations and the Los Angeles design firm, Public Library. 
"It was daunting," Toth said. "Not only are these your professors, but these are possibly your future employers. You're trying to create work that is up to their expectations or above but at the same time, trying to grow yourself and your own work within your own interests." 
Ashley Seibert, Associate Creative Director for Dimensional Innovations and a 2010 graduate of KU, said the course was designed to fill gaps employers find in hiring while giving students a chance to explore different career paths. The course drew students from different programs, such as Interior Architecture and Visual Communication Design, which means they also had different insights and knowledge. 
"We're in a little bit of a niche market where no one comes out of school with the exact knowledge for what we do here," she explained. "Graphic designers tend to not have experience in the physical built environment. Industrial design majors tend to not have as much of the graphics background." 
Seibert said the course had been in the works for some time thanks to Dimensional Innovations CEO, Tucker Trotter, who was a 1995 graduate from KU's industrial design program and currently serves as co-chair of the School of Architecture & Design's Professional Advisory Board. Trotter's relationship with KU and the need to hire designers with the right set of skills became the impetus behind offering the course. 
"This was really about increasing opportunities for KU students," Seibert said. "It's better for you to learn these skills in a relatively low risk environment rather than having to figure it out on your own. It gives them a competitive edge over a lot of schools." 
Seibert taught the first module, where students used architectural plans for a branding exercise that included signage and wayfinding. "Part of the goal was to getting students familiarized with looking at architectural plans," she explained. "They didn't have a lot of limitations on the designs they produced, but we did put parameters on it."  
For example, students were required to create a photo op or Instagram moment; designs also had to follow set building codes. 
"That's not something we're taught until we get into the real world," Toth said. Thanks to the class, he became familiar with understanding Americans with Disabilities Act (ADA) regulations and put design thinking into action to create accessible designs. "It was nice that there was a class that Dimensional Innovations got to come in and teach us those small things that brought it to life in a way that's a little more realistic and believable." 
The second module, taught by Public Library's Marshall Rake, allowed students to design an album launch for an artist of their choice. The third module, taught by Dimensional Innovations designers Nate Gaschke and Ryan Grey, gave students the chance to design a popup museum. 
"Coming in, most of us students didn't know what we were doing," Toth said. "But by the end, we really got to see people shine." Toth said the class taught him several new skills he's already putting to use, including problem solving in a large space to new 3D tools that help his clients visualize the designs he's creating. He currently uses the 3D applications he learned during his summer design job at Blackhawk Digital Marketing, a motion design company in Austin, TX. 
Image: Excerpt from wayfinding presentation graphics by Erin Bugee, senior visual communication design student from St. Louis.
---
The School of Architecture & Design (ArcD) at the University of Kansas is a multidisciplinary professional school of design. The school's mission is to equip graduates with the insights and expertise needed to thrive as visionary professionals and contribute to society in ways that foster a more equitable, healthy, and ecologically sustainable future. 
arcd-news@ku.edu | 1465 Jayhawk Blvd, Marvin Hall, Lawrence, KS 66045