KU's Dotte Agency co-founder discusses wind power and community in KC Star op-ed
---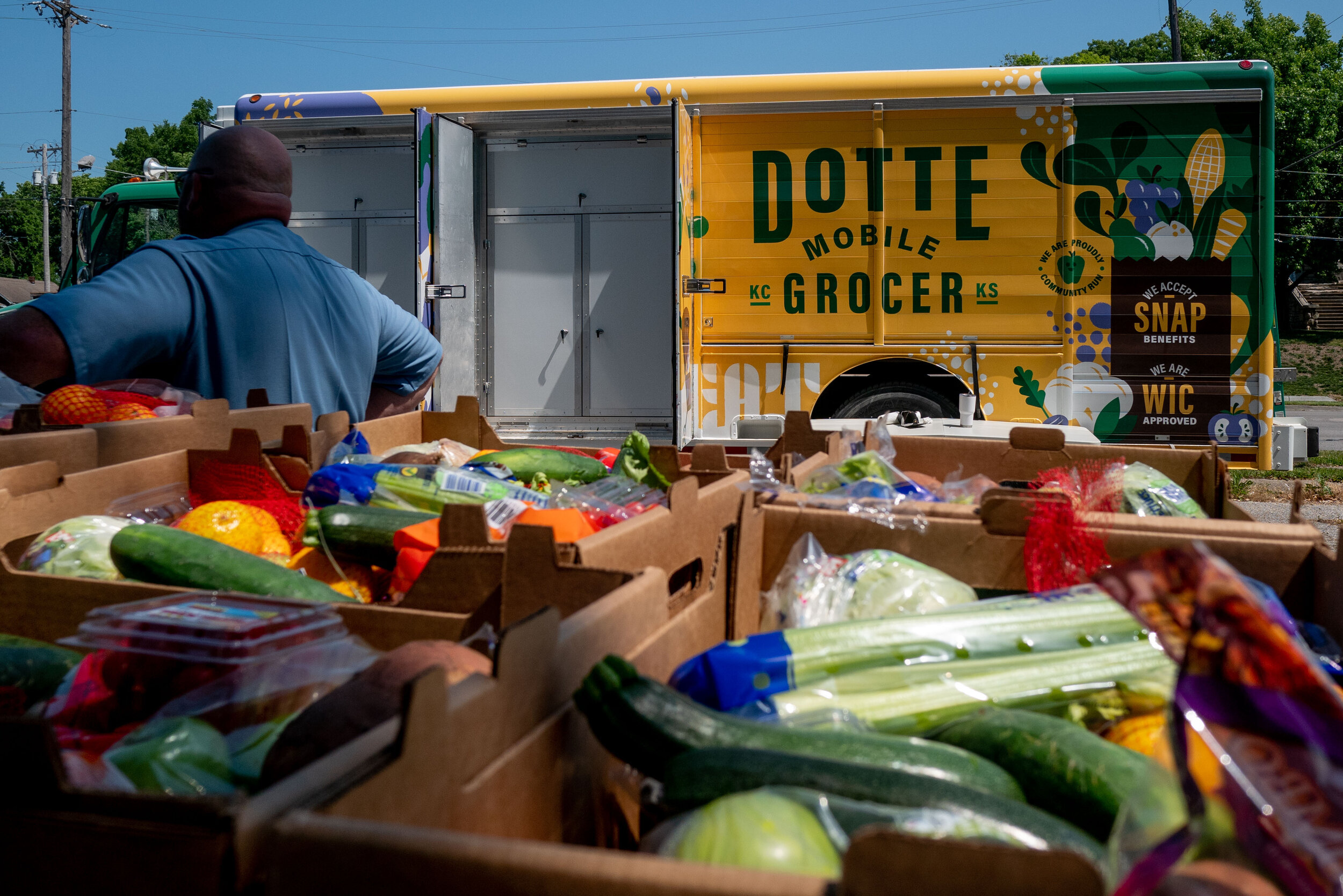 Matt Kleinmann – co-founder of Dotte Agency, the KU School of Architecture & Design's community design collaborative – discusses how engaging communities can help solve complex issues, such as climate change, in an op-ed for the Kansas City Star. 
"One solution ... is rooted in community empowerment. My experience in this work is informed by the residents of Wyandotte County, where I have worked with local leaders to build a healthier community. As a Ph.D. candidate in architecture at the University of Kansas, I have used design to help neighborhoods improve trails and parks, build a mobile grocery store and develop health equity policies. Along the way, we have learned that to solve wicked problems, we must build power among the most marginalized residents throughout the entire community engagement process. " 
Read full article HERE
Image: Photograph of the Dotte Mobile Grocer, a project Kleinmann and KU's Dotte Agency developed with community partners in Wyandotte County.