Marvin Hall
---

Marvin Hall, one of the oldest academic buildings at KU, physically connects the ambitious optimism of our school's educational mission to the ambitiously optimistic early days of our university. Built in 1908 of locally quarried limestone, numerous renovations have made Marvin Hall a showcase for ecologically sustainable architecture and innovative educational space design.
The four-level building houses ArcD academic services and administration offices, Department of Architecture studios and faculty offices, and multiple facilities that support students in all academic programs. 
Academic advisors, school deans, and department chairpersons are all centrally located in a collection of offices and meeting rooms on the second floor. Throughout the building, newly renovated, light-filled studio spaces host the majority of architecture and interior architecture courses. The Forum Commons, the Hatch Resource Center, and renovated multidisciplinary studios offer all ArcD students inspiring space to study, collaborate, and create.
Architecture & Interior Architecture Studios
Department of Architecture students have 24-hour access to renovated, light-filled studio spaces equipped with workspaces optimized for academic success and professional preparation.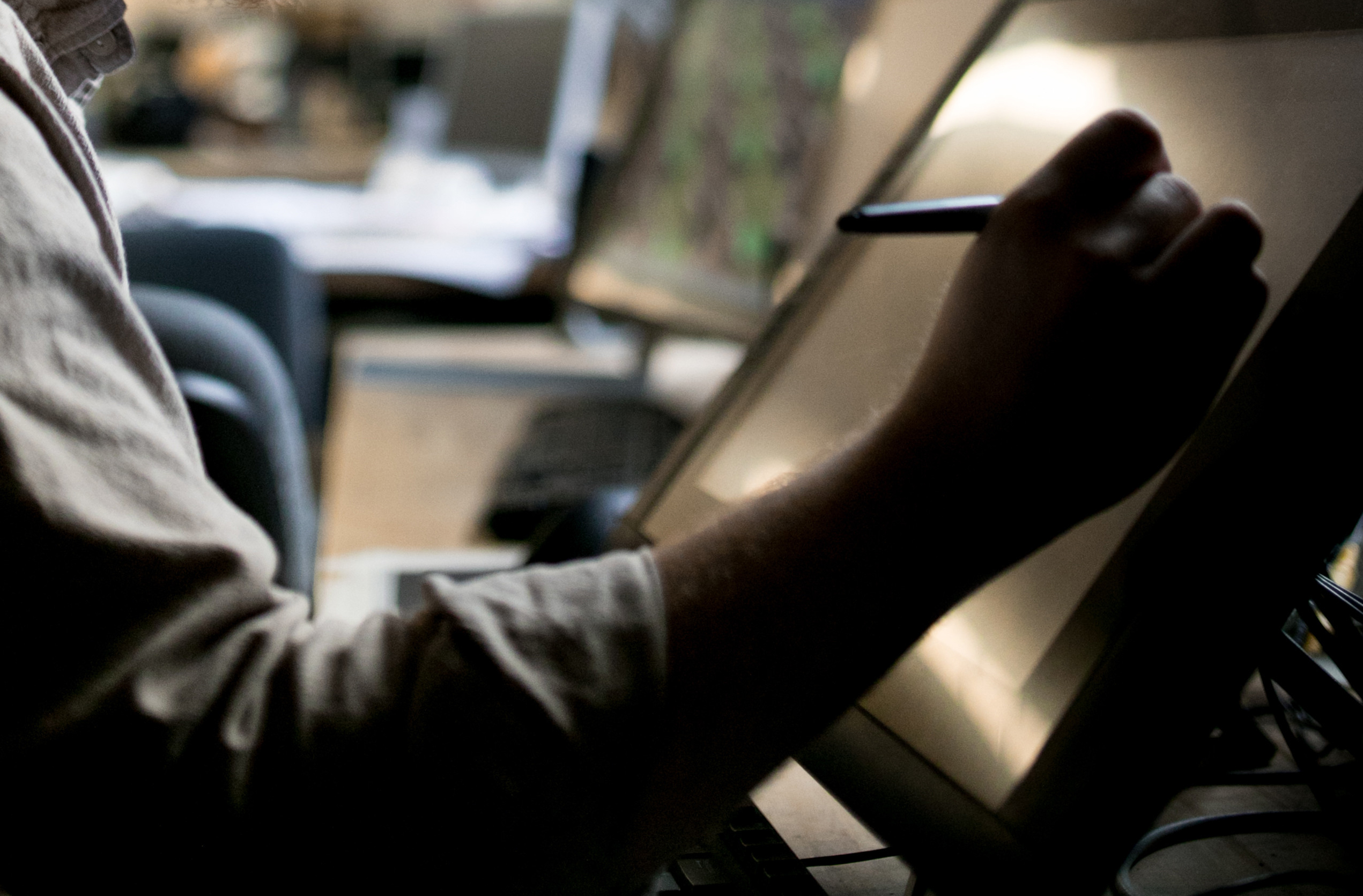 Computer & Print Labs
Multiple Computer Labs located throughout Marvin Hall are equipped with all the software, hardware, and large format printers needed to create projects. Computer Labs are accessible to students 24-hours a day.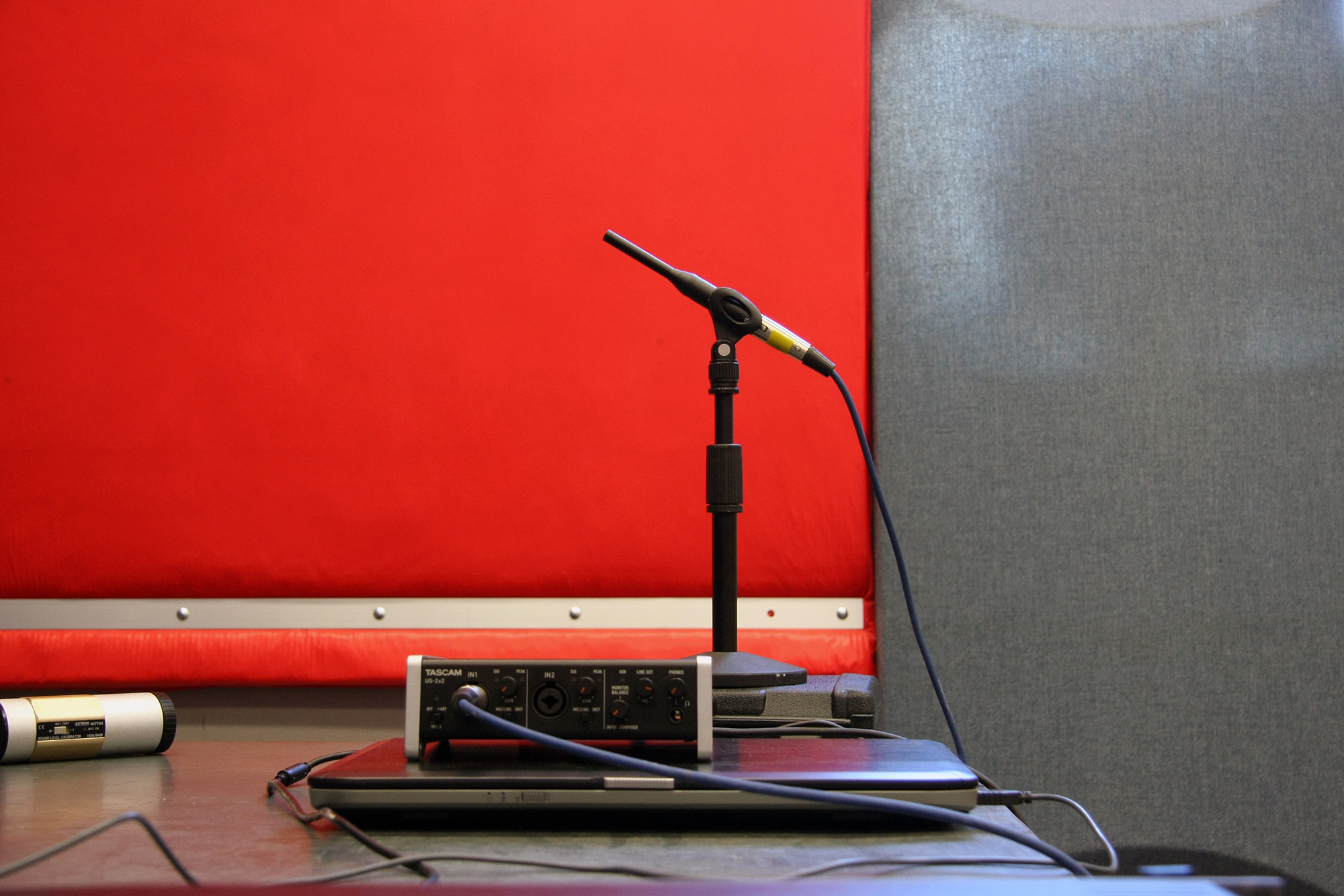 Acoustics Lab
The Acoustics Lab provides students in acoustics courses guided experience with the professional equipment used to test spatial acoustics, interior finishing products, sound systems, and other aspects key to developing optimal acoustical environments for buildings and interior projects.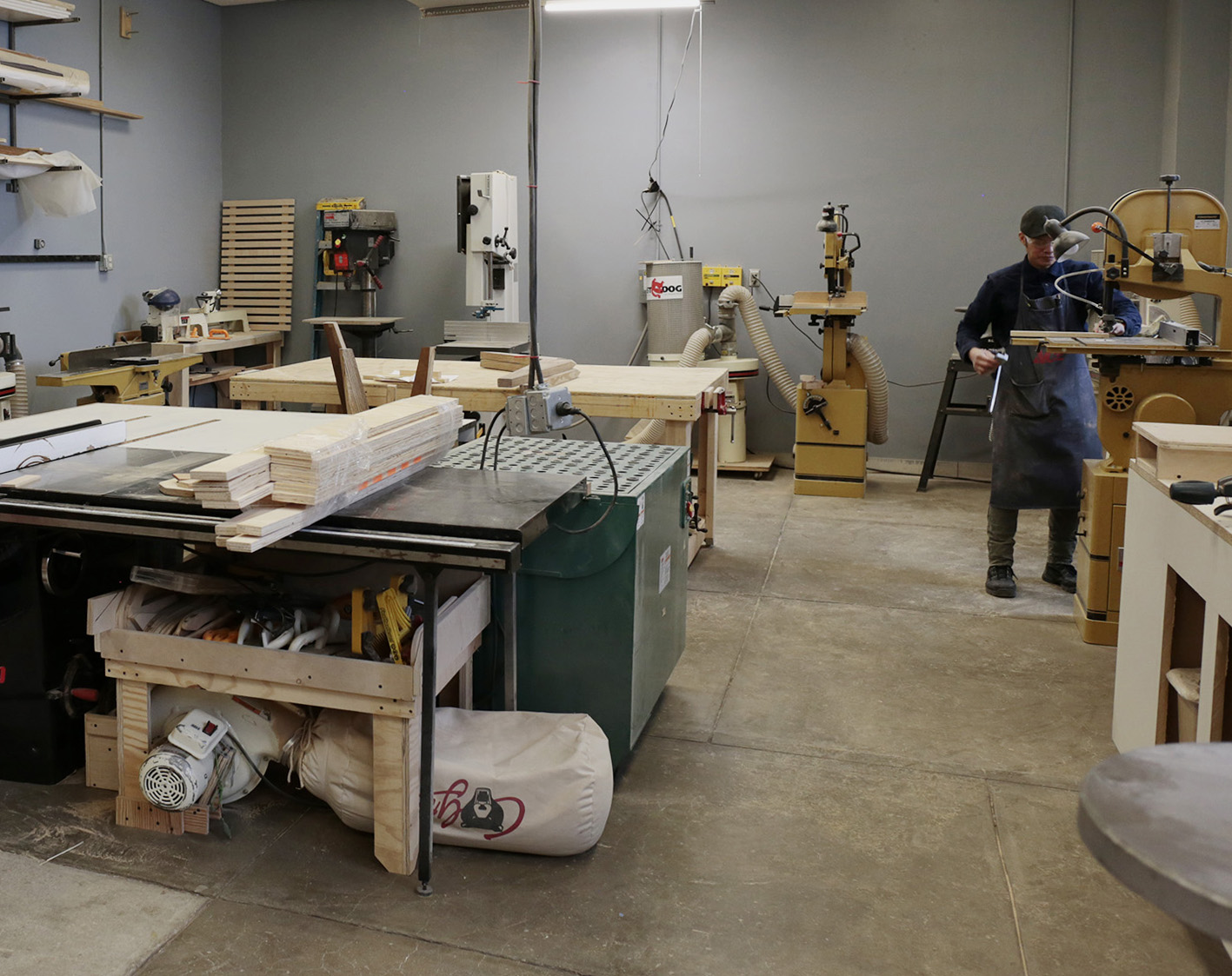 Woodworking & Metal Shop
The Woodworking & Metal Shop in Marvin Hall is outfitted with professional-grade power and hand tools that allow students to learn and construct projects at various scales. Expert staff provide project consulting, machine and tool operational and safety training.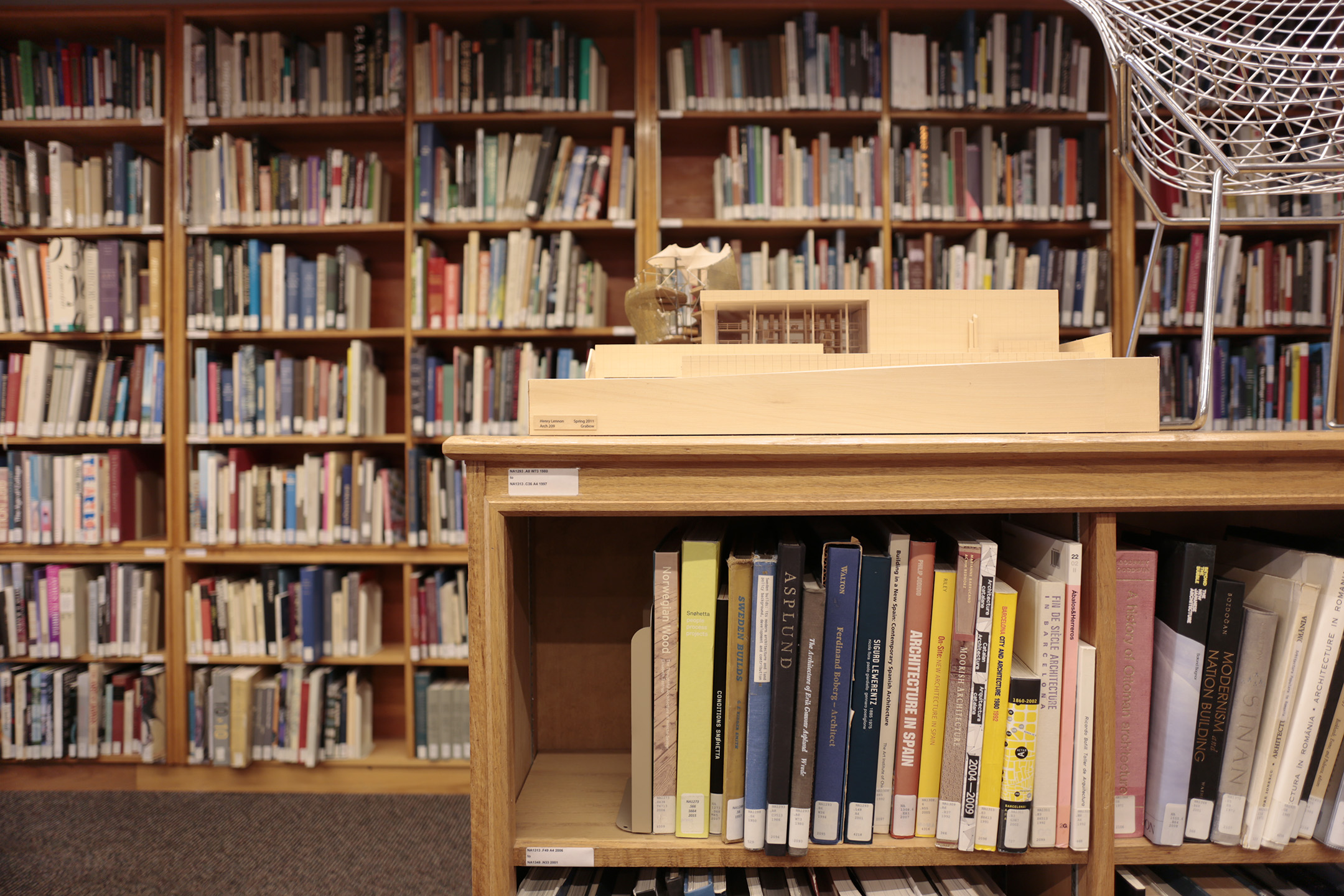 Hatch Resource Center & Reading Room
The Hatch Resource Center & Reading Room is a multifaceted learning facility that provides books, journals, reference assistance, collaborative space, and archival collections to enhance student success, support research, and preserve institutional history.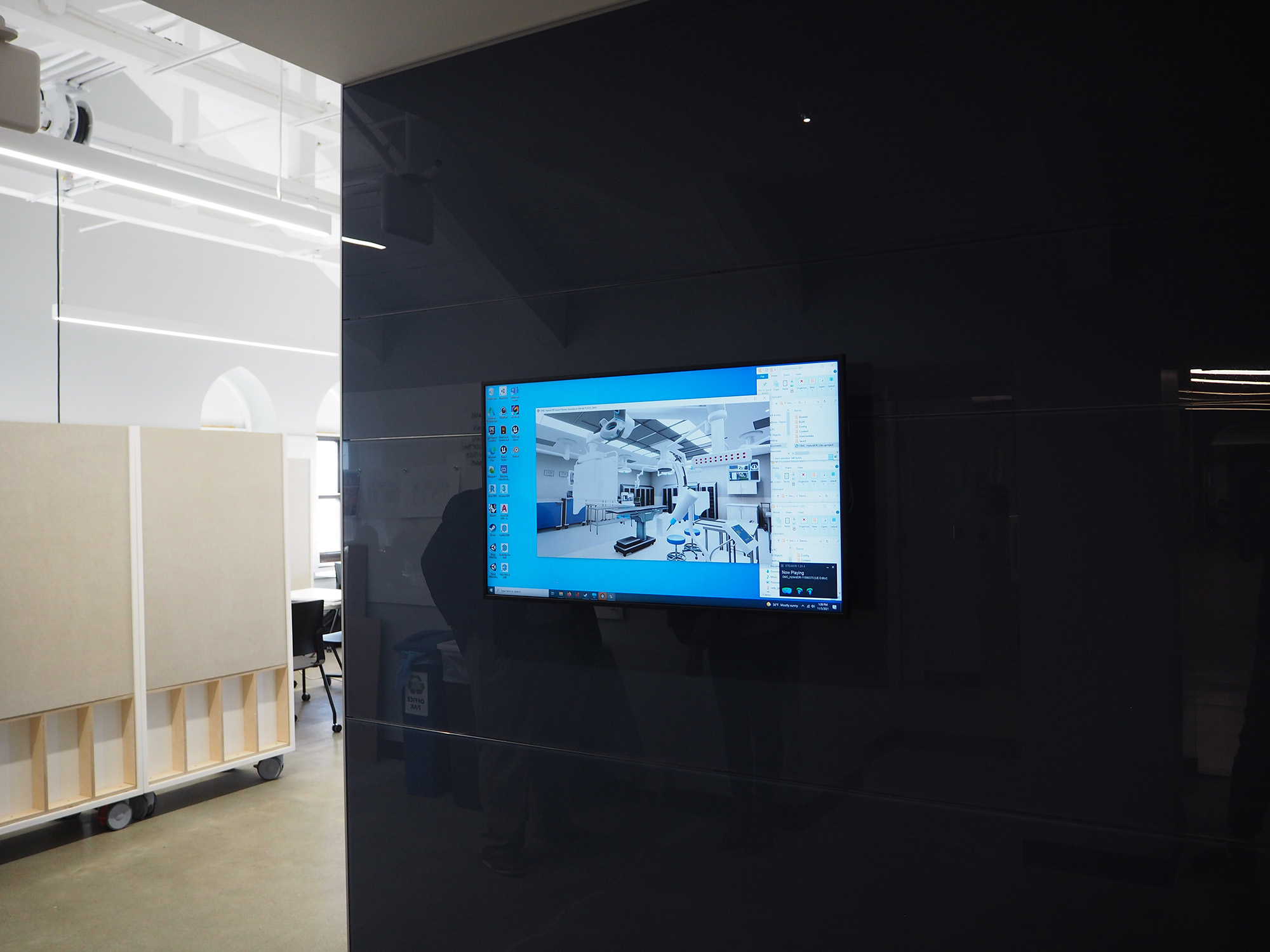 Health+Wellness Studio & Simulation Lab
The Health + Wellness Design Studio & Pulse Design Group Simulation Lab is a flexible studio space and virtual reality research lab unlike any other in the region. The can hold multiple studios and researchers can explore digitally rendered interior environments at human scale.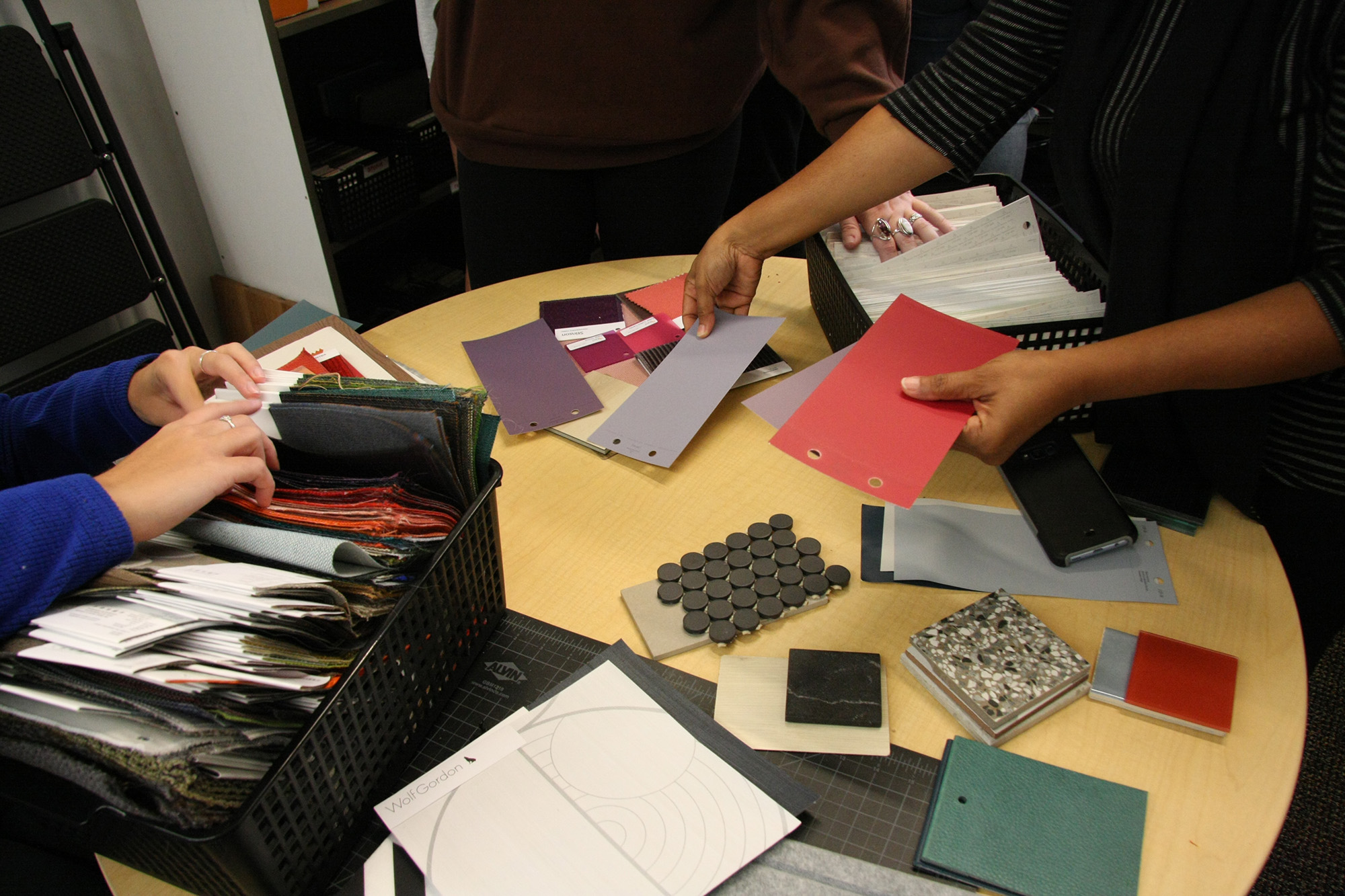 IA Materials Library
The Interior Architecture (IA) Materials Library contains hundreds of material samples to provide IA students with hands-on experience researching, specifying, and applying materials used in professional interior architecture and design projects.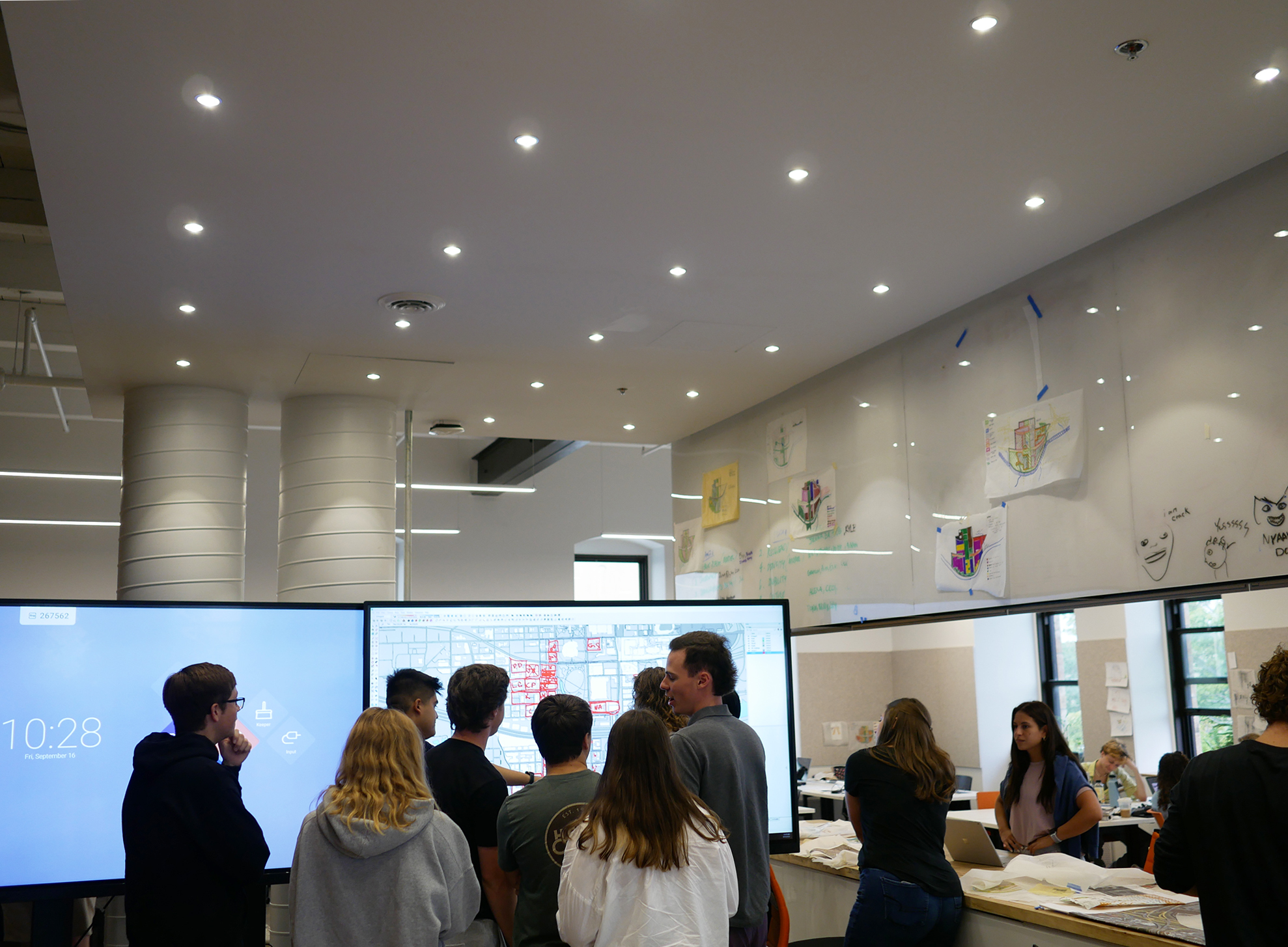 Populous Makerstudio
The Populous Makerstudio is an innovative multidisciplinary space available to both architecture and design department studio courses. The space includes modular furniture systems, transformable workspaces, and a building materials sample collection.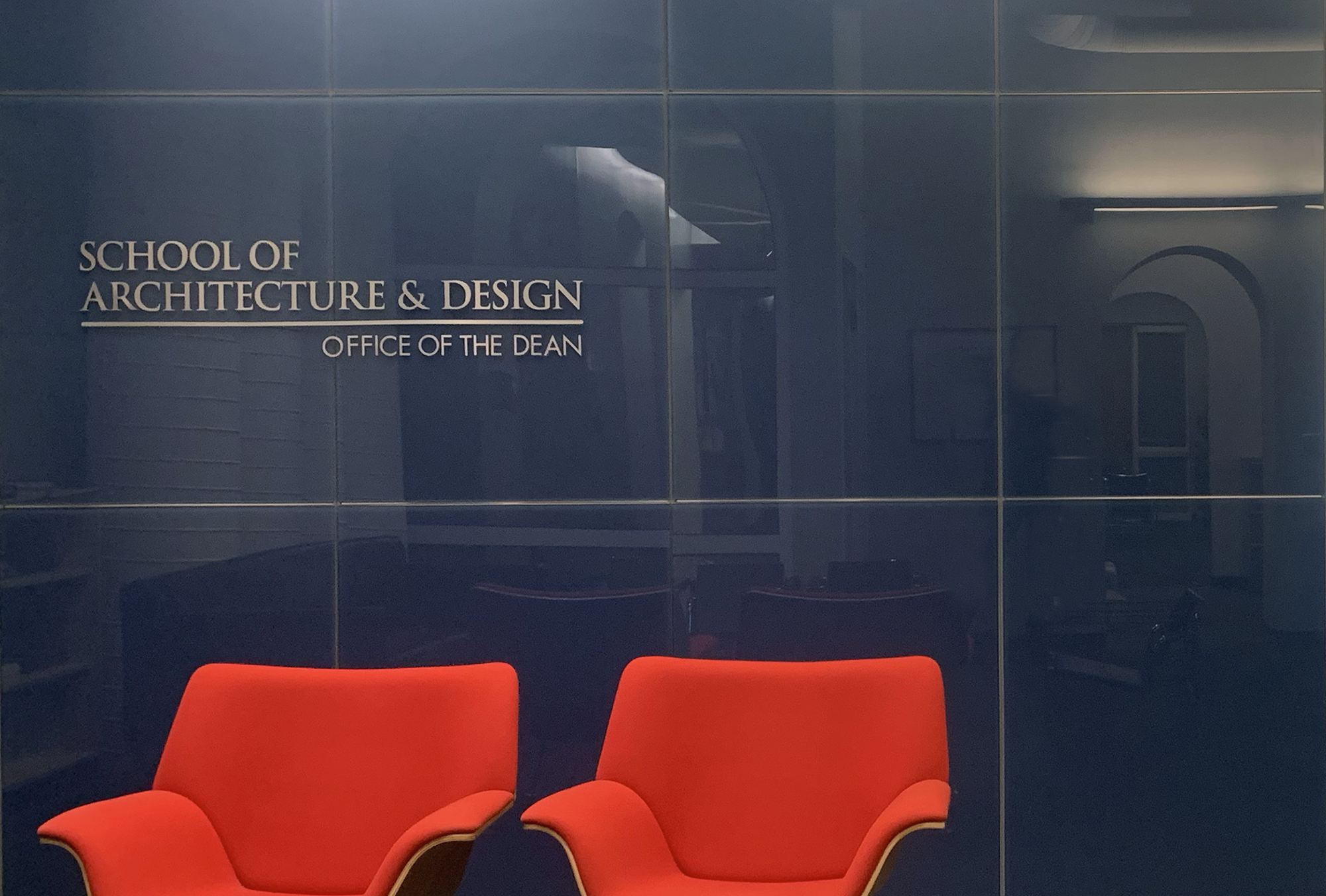 Dean's Office
The Dean's Office, located on the second floor near the elevated walkway that connects Marvin to Chalmers Hall, includes a reception area for visitors, and offices for deans, department chairpersons, and administrative staff.