Aakanchcha Raj
---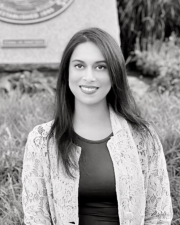 PhD Student, Architecture
Biography
—
Aakanchcha is interested in researching social just housing and its impact on the neighborhood environment. Her research is focused on systematic gentrification by disinvestment, affordability issues, and racial segregation. She is looking at ways to improve community involvement in creating a self-reliant neighborhood which helps in improving the physical and social fabric of the neighborhood by building healthy communities. She is working as a graduate teaching assistant at KU along with her involvement with Urban Neighborhood Initiative, a non-profit organization, which focuses on breaking the intergenerational cycle of poverty by building healthy neighborhoods. She is also a registered architect and urban planner in India and has worked with Delhi Development Authority (DDA). 
Education
—
Bachelor of Architecture, Gujarat University, India
Master of Urban Planning, Sardar Patel University, India
Selected Publications
—
L'heureux, M.A, & Raj, A. (2021). EDRA52 Intensive Session: Dimensions of Residential Environments and the Creation of Just Communities. Edra: Environmental design Research Association. Detroit, Michigan.