Dan Rockhill
---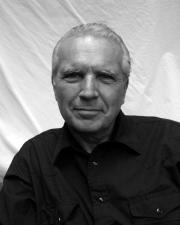 J.L. Constant Distinguished Professor
Biography
—
Dan Rockhill is a ACSA Distinguished Professor of Architecture and the JL Constant Distinguished Professor of Architecture at the University of Kansas and Executive Director of Studio 804. He and his students have designed and built fifteen LEED (Leadership in Energy and Environmental Design) Platinum buildings in Kansas and have also completed three Passive Institute Certifications. They have won numerous international design awards including three American Institute of Architect's Honor Awards, two Wood Design Awards, two-time winner of the NCARB Prize, two-time winner of Architecture Magazine's "Home of the Year"and multiple Leadership Awards from the USGBC (United States Green Building Council).
In addition, the work of his firm, Rockhill and Associates, is tightly bound to the natural milieu and culture of the Kansas region. In the spirit of regionalism, the areas archetypal forms, Spartan aesthetics, frugal methods, and relationship to nature permeate the results. They are the recipients of numerous awards, most recently; Residential Architect magazine's Firm of the Year.
In all, the work has appeared in nearly two hundred international books and journals and they were recognized finalists for the 2006 and 2011 Cooper-Hewitt National Design Awards. Also, in 2011 they received a Holcim Award from the internationally renowned Swiss Foundation for their work in sustainability. Rockhill has lectured and exhibited their work at over one hundred international venues around the world.
Rockhill and Associates Website
The books Designing and Building: Rockhill and Associates as well as Studio 804: Design Build, Expanding the Pedagogy of Architectural Education are available locally at bookstores and museums as well as online booksellers.