Dave Starr
---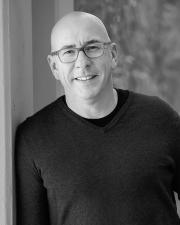 Lecturer, Industrial Design
Biography
—
Dave Starr is an experienced design and innovation leader with over 25 years of experience who is creatively driven but grounded in business metrics.  He has led new product development from first sketch through production in several consumer products companies, creating portfolios of intellectual property and market first products.  He has also authored over 40 US and International Patents.  Dave has also served as a design and innovation consultant to Fortune 500 companies in transportation, retail design, experience design, housewares, consumer electronics, sporting goods, tools and other categories.  Above all Dave is a maker that knows how to drive the design thinking process to create powerful products and user experiences.
Dave is currently the Vice President over Research and Development for Tesseract Ventures, a KC based robotics and artificial intelligence company. Tesseract is a technology company inventing the future of work through radically connected IoT devices that collect, analyze and visualize data generated by humans in the workplace.  The result is a safer and more efficient future.
Dave has been a design educator since the early 90's with adjunct Industrial Design positions at The Kansas City Art Institute and the University of Kansas.  He has a passion for furthering design education at all levels and is on the executive board of several STEM organizations including MindDrive in Kansas City, Missouri.  MindDrive exposes underserved middle and high school aged students to STEM careers by actively engaging in the design thinking process to build a range of technology projects including full sized electric vehicles.