Doriane Meyer
---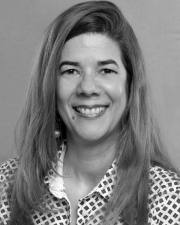 PhD Student, Architecture
Education
—
B.A. Urban Studies, Federal University of Bahia, Brazil
B.Arch, Federal University of Bahia, Brazil
M.A. in Architecture, University of Kansas
Research
—
Doriane's research examines the organization of the built environment in plantation slavery, how spatiality was used to control and exclude, and how enslaved people used the same spaces to resist exploitation and violence. She uses this evidence to show that the growth of informal settlements in Brazilian cities and the placement of the maids' rooms in the back of today's Brazilian residences is a way to reproduce power relations with its genesis in colonial plantations. She is also interested in multidisciplinary topics connected to segregation, race, inequality, and how people behave in different built environments.
Selected Publications
—
Meyer, Doriane A. "Discipline, Resistance, and the Legacy of Bahian Recôncavo Plantations," in Architectures of Slavery: Ruins & Reconstructions, edited by Nathaniel Walker and Rachel Ama Asaa Engmann (Forthcoming/Jan 2022) 
Meyer, Doriane A. "Brazilian Architecture," in Brazil (Nations in Focus), edited by Antonio Luciano Tosta and Eduardo Coutinho (Santa Barbara, CA: ABC-CLIO, 2015), 239-260.