Joe Colistra
---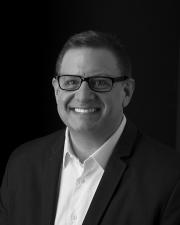 Professor of Architecture
Director, Institute for Smart Cities
Biography
—
Joe Colistra is a professor in the School of Architecture & Design at the University of Kansas.  He served as chair of the Architecture Department from 2019 – 2021 and has directed the KU Institute for Smart Cities since 2017. He has previously held appointments at the University of Colorado at Denver and the American University of Sharjah in the United Arab Emirates. Joe is a founding principal of in situ Design.
Engaged in teaching since 1999, Joe has taught Introduction to Architecture, Construction Documents, Environmental Energies and Building Form, Professional Practice, graduate seminars, and all levels of Design Studio. His studios have won both national and regional student design competitions. He was named Instructor of the Year while at the University of Colorado and has received the ACSA Housing Design Education Award. His professional work has won numerous design awards and he has been invited to present his work both in the US and abroad. He was on a winning team for the Sydney Alternative Housing Ideas Challenge international design competition and presented the scheme at the Sydney Architecture Festival.
His investigations into smart cities involve connecting the built environment to Population Health strategies. This work has received funding from the University of Kansas Center for Research, The Center for Service Learning, Kansas City Design Center, AIA Upjohn Research Grant Program, Mozilla Foundation, Kemper Foundation, and several industry partners.
Joe has served on the Board of Directors of AIA Denver and currently serves on the AIA Kansas Board of Directors.