Shannon Criss
---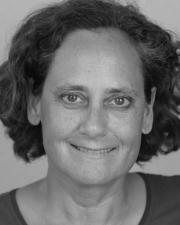 Professor of Architecture
Co-Director of the Dotte Agency
Biography
—
Shannon Criss serves as a Professor at the University of Kansas (KU) School of Architecture and Design and is a licensed architect with over twenty years of experience teaching and practicing architecture. She received her Masters of Architecture degree from Harvard University Graduate School of Design and Bachelor of Architecture from Kansas State University. She previously taught at Mississippi State University and the Boston Architectural Center.
Her research and teaching are focused on sustainable development, public interest design, and healthy communities practice. This work serves to engage disadvantaged and underserved communities in urban spaces—connecting university students with community, civic organizations, governments and the profession.
Prior to KU, she directed the Small Town Center at Mississippi State University and currently is a co-director of Dotte Agency, a multi-disciplinary design collaborative that enables community engagement processes. She has been awarded multiple grants to deliver projects that shape the built environment in order to improve public health. She has delivered published work related to community-design practices at various venues-- in Good Deeds, Good Design: Community Service Through Architecture, Design Build Education in North America, Plan Journal, Public: Journal of Imagining America, Routledge and others. She is the recipient of a national honor award from Architectural Record, the American Institute of Architecture Kansas City-Chapter for Teaching Excellence and National Educator Award, the Kansas Alliance for Wellness Health Innovator Award,  the Steeples Service to Kansans Award and two Association of Collegiate Schools of Architecture (ACSA) National Collaborative Practice Awards. She has served as the ACSA West Central Regional Director, as a Faculty Fellow at the KU's Center for Civic and Social Responsibility, as board advisor for the AIA/ACSA Design + Health Leadership Group, and as board advisor for the Health Care Foundation of Greater Kansas City Academy Fellow Design Board.