Tim Hossler
---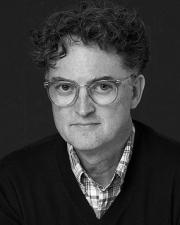 Chair, Design Department
Associate Professor, Visual Communication Design
Program Director, Visual Communication Design
Contact Info
Marvin Studios, Rm. 136
Lawrence

---
Biography
—
Hossler arrived at KU from Miami, Florida, in 2011, with over 20 years of professional experience. He grew up in Dodge City, Kansas, but started his career as a designer in New York City where he served as in-house art director for celebrity and fashion photographer Annie Leibovitz. Hossler helped Ms. Leibovitz create her most memorable images, books, and exhibitions of the late 1990s through the early 2000s. He holds a degree in Architecture from Kansas State University and an MFA from Cranbrook Academy of Art. He has held the positions of Director of Design at the Massachusetts Museum of Contemporary Art (MASS MoCA) and Art Director of The Wolfsonian-Florida International University in Miami Beach.

While at KU, Hossler has redesigned the department's Design History course to be more inclusive and diverse; developed a new Design Ethics course that uses former KU distinguished professor Victor Papanek's 1971 book, Design for the Real World as a major resource and inspiration; and since 2015, has led the school'sMiami+Havana Study Abroad Program, giving Architecture & Design students the opportunity to visit the often off-limits country of Cuba and to meet with local designers, photographers, and visual artists.   

Hossler's academic research includes collaborations with photographers, artists, and cultural institutions to produce experimental forms of visual narratives and the exploration of visual culture's role in defining time and place.
Education
—
MFA, Cranbrook Academy of Art, 2005