Photographs from Library of Congress archive in Corridor Gallery exhibition
---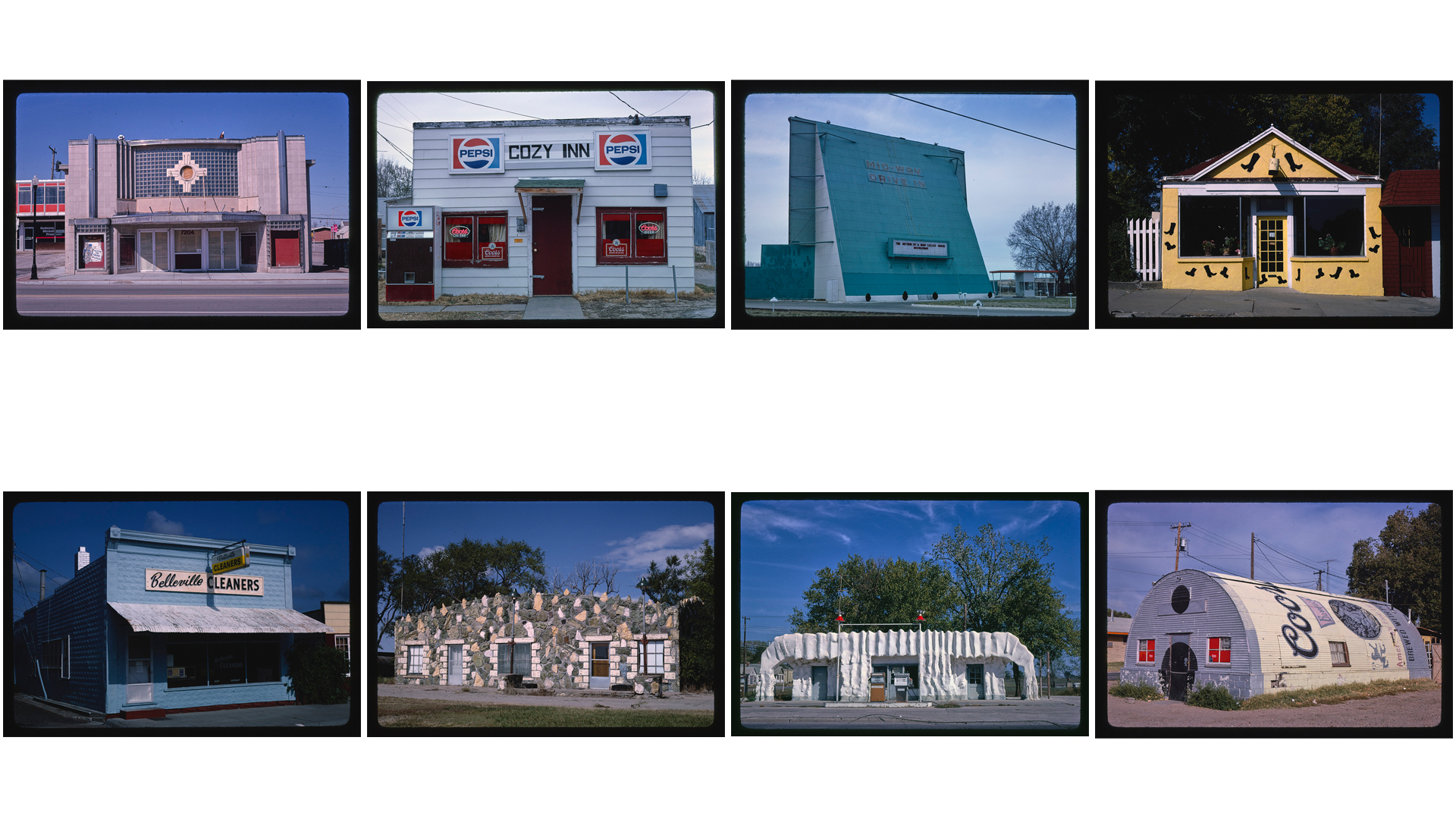 John Margolies: Roadside Kansas, on view through summer of 2022 in the KU School of Architecture & Design photography program's Corridor Gallery, features selected photographs from the John Margolies Photographs of Roadside America Archive.
John Margolies was an architecture critic and writer at Architectural Record and the Architectural League of New York. Starting in the mid-1970, he began systematically photographing vernacular and roadside architecture using a 35mm camera and color slide film. Margolies' archive of 13,000 photographs was purchased by the Library of Congress in 2009.
From the Library Congress:
"Margolies' Roadside America work chronicled a period of American history defined by the automobile and the ease of travel it allowed. Emerging with the prosperity of the post-WWII era, roadside and commercial structures spread with the boom of suburbanization and the expansion of paved roads across the United States. Yet, in many instances, the only remaining record of these buildings is on Margolies' film, because tourist architecture was endangered by the expansion of the interstate system and changing travel desires. Margolies' work was influential in the addition of roadside buildings to the National Register of Historic Places beginning in the late 1970s."
John Margolies: Roadside Kansas features 14 photographs from the Roadside America archive showing commercial and residential architecture from around the state.
See the complete digitized archive at the Library of Congress: John Margolies Roadside America Archive
The Corridor Gallery – located on the 200 level of Chalmers Hall – is curated by KU photography professor Mike Sinclair. Exhibitions feature work by local, national, and international artists working in documentary, commercial, and fine art photography. 
The Photography program at the University of Kansas offers in-depth instruction in a range of analog, digital, still, and moving lens-based techniques.