Faculty Spotlight: Sam Yates Meier brings professional insights into the classroom
---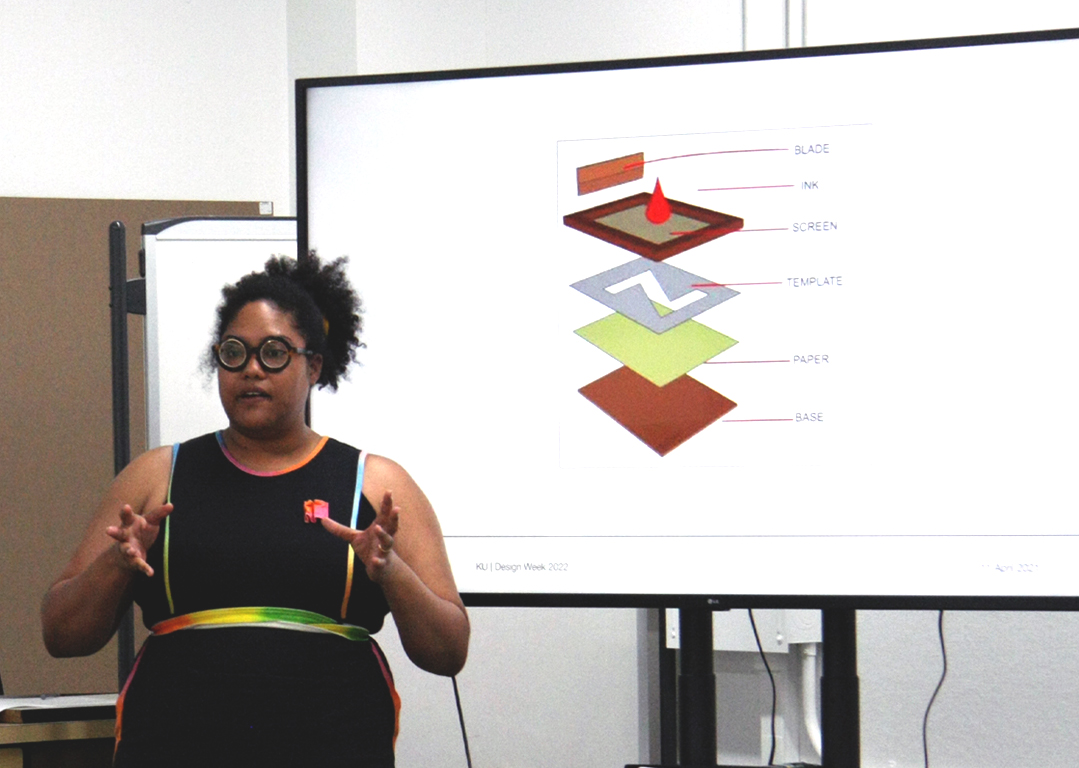 Multi-term lecturer Sam Yates Meier brings professional insights into the classroom. In addition to teaching in the Visual Communication Design program at the University of Kansas, Yates Meier designs with the Trends and Innovation studio at Hallmark and maintains the independent studio Yup Yup Design.  
As an accomplished early-career creative director, she understands the present career marketplace and what students need to know about the future. As an educator and mentor to aspiring graphic designers, visual storytellers, and creative leaders, she teaches both what it takes and what it's like to be a purpose-driven creative pro.  
Based in Kansas City, Missouri, Yates Meier's professional experience ranges from in-house media for Kansas City PBS, to experiential design and wayfinding with Dimensional Innovations, to brand experience and identity with D.C. firm, Beveridge Seay.  
Yates Meier's independent studio practice is guided by the mission to "only do work we believe in." In 2021, Yup Yup Design worked with Sikestyle Industries, the Harris Park urban youth organization, and other community members to create the Ryan Stokes Memorial Basketball Court in Kansas City, Missouri. Read about the project at KCUR and see images on the studio's website.  
On December 6, the Visiting Artist Lecture series at Anderson Ranch Arts Center in Snowmass, CO will feature a conversation with Yates Meier and multimedia artist Rashawn Griffin. For more information, see the Visiting Artist Lecture Series site. Earlier this year, Yates Meier was a featured speaker at Phoenix Design Week and ICON: The Illustration Conference. 
---
The Visual Communication Design program at the University of Kansas prepares graduates for careers in graphic design, art direction, advertising, fashion, UX/UI design, and more. Learn more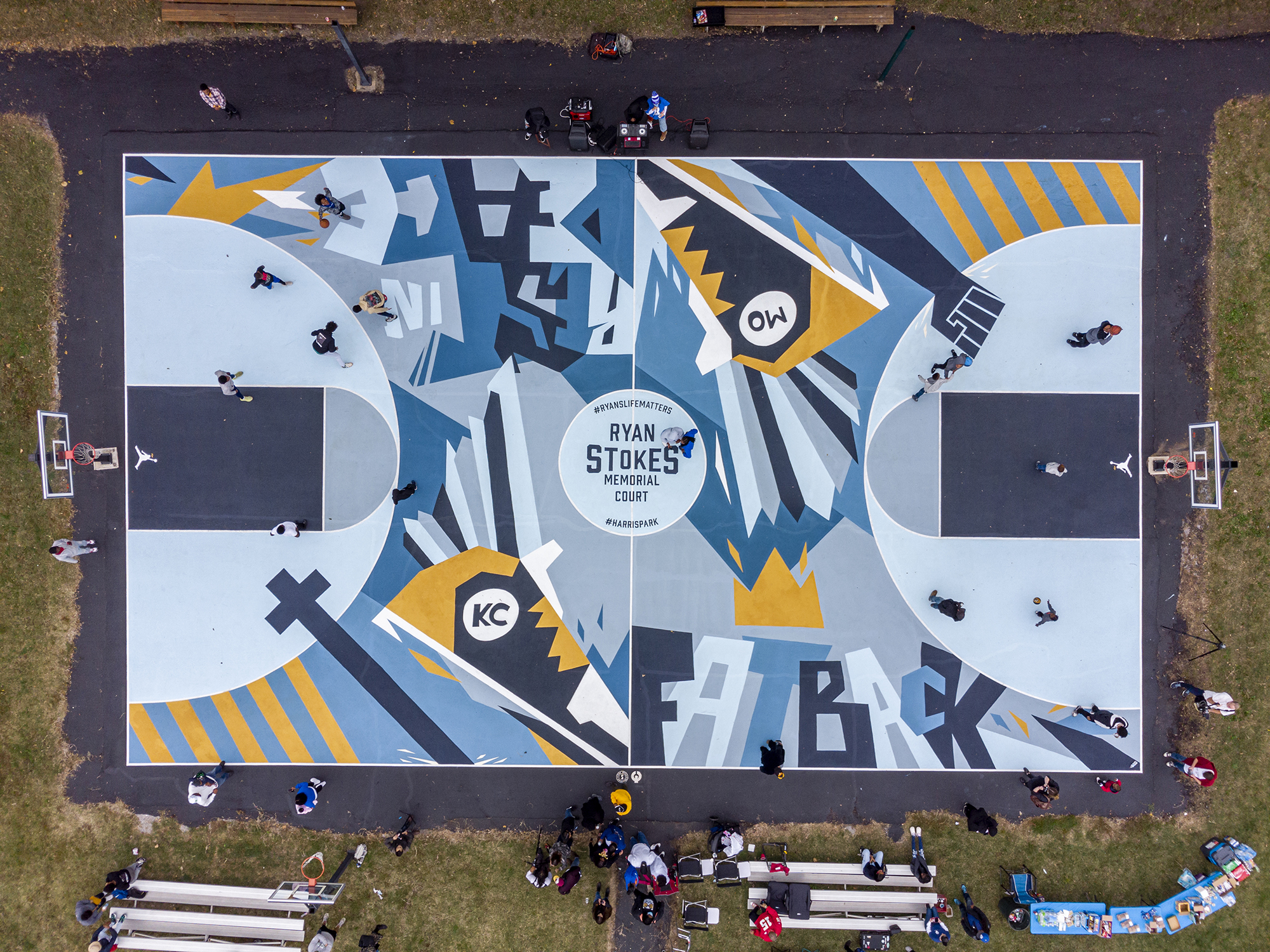 Image: Aerial photograph of the Ryan Stokes Memorial Court in Kansas City, Missouri (courtesy of Yup Yup Design).