Barry Fitzgerald
---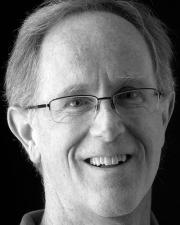 Professor, Illustration & Animation
Program Director, Illustration & Animation
Contact Info
Chalmers Hall Rm. 514
Lawrence

---
Biography
—
Barry Fitzgerald is a multi-disciplinary illustrator, artist and visual communicator who loves the challenge of making images that engage intellectually, emotionally, and aesthetically. 
After a previous career as a graphic designer in Washington, DC, Fitzgerald earned an MFA in illustration at SUNY Buffalo where he studied under Hall of Fame illustrator Alan E. Cober. Upon graduation, he was hired by the Detroit New to work as a staff artist, where he was able to combine his love of graphic design, illustration, and visual communication. Currently, Fitzgerald is a Professor of Illustration at the University of Kansas. He has been teaching illustration, drawing and painting, and conceptual problem solving since 1993.
Barry has received over 100 national and international awards for his work, including American Illustration, the Society of Illustrators of NY, Society of Illustrators of LA, 3X3 Magazine, Creative Quarterly, and Print Magazine. He has also been included in '200 Best Illustrators Worldwide', published by Lürzer's Archive.
His images have been in over 65 juried and invitational exhibitions, including shows in New York, Los Angeles, and London. His clients include AARP, Children's Television Workshop, Boston Globe, Chicago Review Press, Ford, General Motors, Hormel Inc., Houge Winery, IBM, Los Angeles Times, Millennium Pharmaceuticals, National Public Radio, New York Times, Pepperidge Farm, PepsiCo, Playboy Jazz Festival, Sonic Drive Inn, Texas Monthly, Toronto Life, Village Voice, Verizon Wireless, Washington Post, among others.