Chad Kraus
---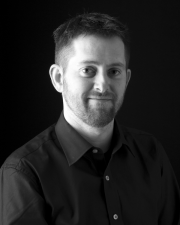 Associate Professor of Architecture
Biography
—
Chad Kraus, AIA, is an Associate Professor of Architecture at the University of Kansas and a licensed architect. He teaches courses on architectural theory, mass timber, earthen architecture, architectural design studio, and the award-winning designbuild Dirt Works Studio. The studio has completed twelve designbuild projects to date, earning seventeen design awards including the Architecture Masterprize, multiple AIA Design awards, and the Architects' Newspaper Best Of Design award. Professor Kraus was the recipient of the ACSA Designbuild Award in 2014.
His scholarship concentrates on designbuild pedagogy and natural material research. He is the editor of the book Designbuild Education (Routledge 2017) and an editor of the journal Technology | Architecture + Design (TAD).
Prior to teaching, Professor Kraus worked for Pritzker-prize laureate Shigeru Ban, where he worked on projects such as Metal Shutter Houses, the Nomadic Museum, and Furniture House 5. He studied architectural history and theory under Alberto Perez-Gomez at McGill University.